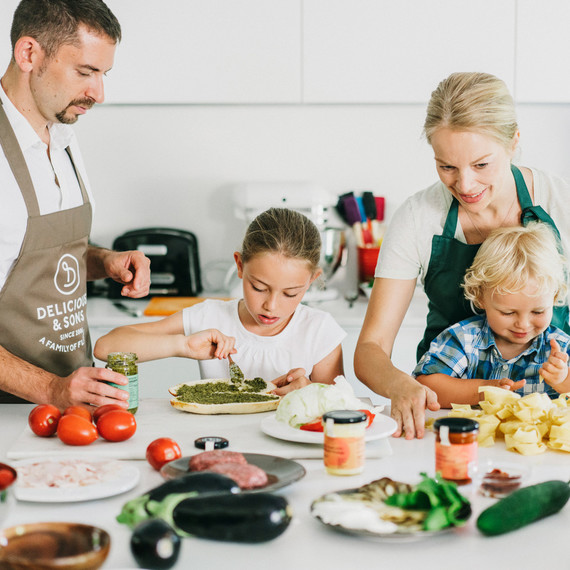 Native New Yorker Ricky Mandle didn't always work in food. The sports marketer went to Barcelona to work for a year and he was swept away by the city's rich food culture. He decided to take cooking classes on nights and weekends. Soon, that hobby turned into chef training. After meeting his now wife Mónica Navarro, a Barcelona native, the two decided to quit their day jobs and launch a food company.  
The couple's debut line, Delishop, is a high-end food brand exclusive to Europe. Thinking of we hungry Americans, the pair launched Delicious & Sons last fall. It's a line of Mediterranean sauces, oils, dips, and glazes, all regionally sourced in Italy and Spain, and is now available in dozens of American markets and specialty food shops.
Each condiment -- from the sweet black olive spread to a garlic aioli with saffron and orange -- is made from all-natural, non-GMO, and certified organic ingredients (that won't break the bank!). Delicious & Sons was in part inspired by their son who has several food allergies. In Europe allergen-free foods are not so clearly labeled and as they sought out safe foods for him to eat, the idea of creating a line of quality, organic foods evolved. They make sure all products are gluten and egg free. (Aioli hails from Spain and is a mix of garlic and oil, no egg like the French version.)
(COOK: This Mediterranean Chicken Recipe in Under 30 Minutes)
"First, we go to the source, like Umbria's truffle region or an organic basil field in Liguria," says Mandle. Then, he and his wife -- with their kids' thumbs-up approval, of course -- create recipes to ensure each product feels accessible to any cook.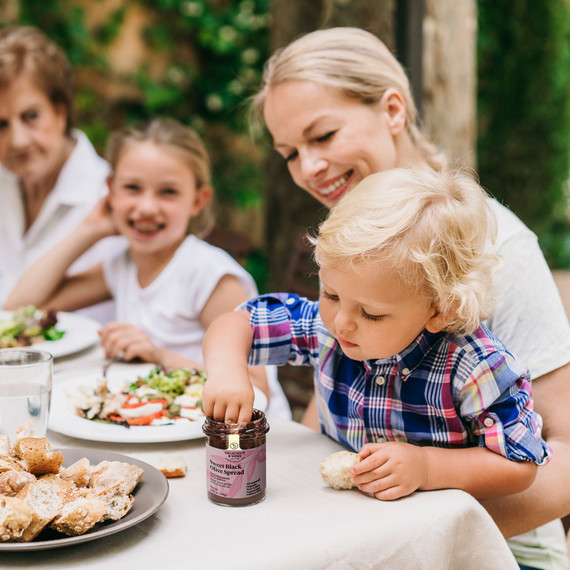 From their base in Spain, Mandle and Navarro are always looking for new ways to add a flavor punch to your (and their) pantry, all while preserving the authentic flavors and clean-eating elements of Mediterranean cuisine.