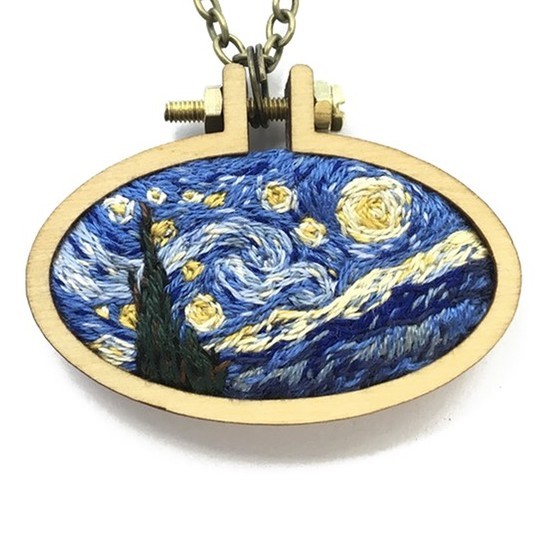 Imagine what it would be like to wear Monet's "Water Lilies" or Van Gogh's "Starry Night," and to have a masterpiece right around your neck. This is exactly what artist Jessica Blazek delivers with her miniature embroidered pendants, which she recreates from famous works of art so spectacularly and sells online through her store Thimble This.
[FIND INSPIRATION: These Embellished Bugs Are Made Using an Extraordinary Technique]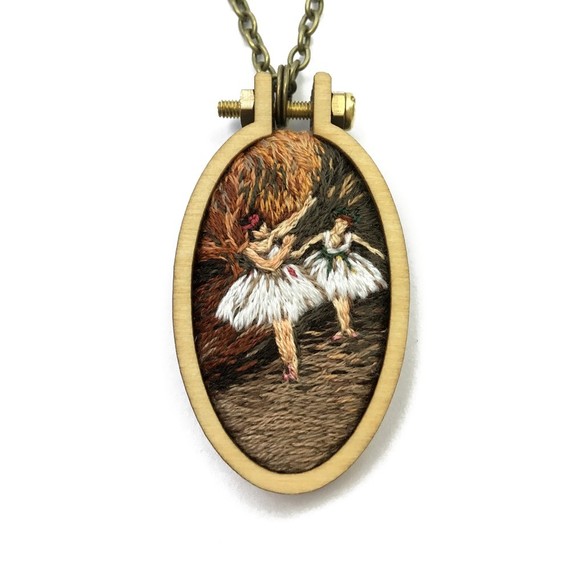 As an art history and fine arts major in college, art has always been Blazek's passion. She tells Martha Stewart Living it's because, "learning about the history of famous works, their meanings, and why they were created, is always interesting to me." Therefore, when she found a way to recreate them in a new and unique way, she decided to go for it.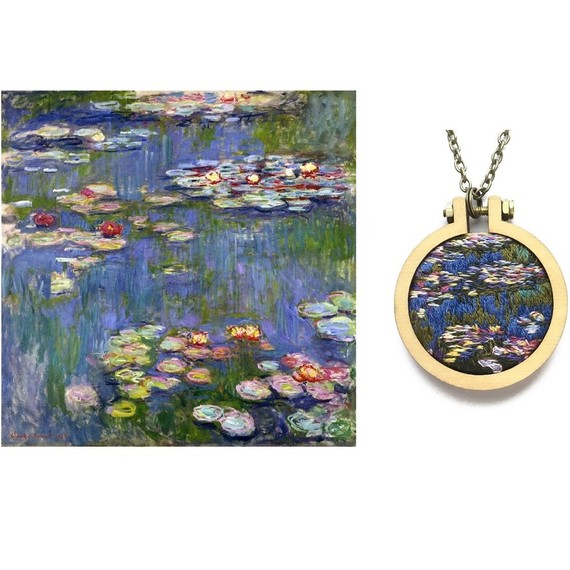 The aspect of Blazek's work that we are most fascinated by is how she is able to recreate such complex paintings onto such small canvases while retaining most of the detail — each canvas she uses for her embroidery is only 1.5" x 1" in size. The secret? She prints out a scaled-down version of the artwork and uses a transfer pen to make the pattern. She then prints out a larger version of the painting for color comparison as she stitches for anywhere from four to twelve hours to complete the piece. (A signficant effort for such a teeny-tiny canvas!)
[DON'T MISS: Is it Moss or Thread? This Embroidery Has Us Doing a Double Take]
We continue to be astonished by what artists such as Blazek are capable of creating when they let their creativity and imagination run wild and hope that they inspire you, as they have us, to make something amazing of your very own!
Feeling inspired to try embroidery? Turn a plain straw bag into a customized clutch: