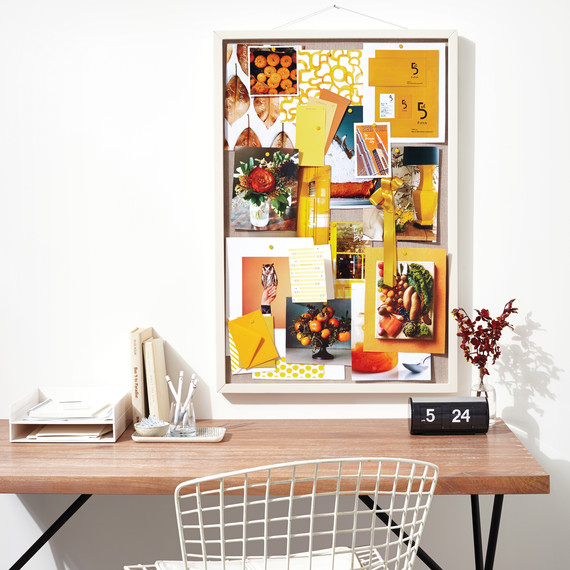 Today's world is filled with super intriguing "hacks" (ahem, they were first called Good Things) and infinite scrolling for "inspo" on Instagram and Pinterest, it's safe to say just about anyone can become a do-it-yourselfer.
At least, that's what I thought. Sure, I could clean my oven with a mixture of baking soda, vinegar, and lots of elbow grease. No problem. I could create my own room spray with an easy blend of water and essential oils. These are what you could call the bunny slopes of DIYs: introductory, low risk, rewarding.
But — and it's a big but — all bets were off when I decided to choose my apartment's paint palette without the help of an expert. And paint the place myself, to boot. I was blinded by my beginner victories and ditched the bunny slopes for the DIY equivalent of moguls. This was advanced stuff. No amount of pinning could save me from my choices, which — spoiler alert — wound up looking, well, a little different than the vision in mind.
My "understated" grey accent color with lavender undertones was actually just purple once dutifully applied to my living room walls. My boyfriend's "spa" green choice for the bathroom was, in fact, very green. Put those two colors together, and yes, you get akin to Barney the dinosaur. So, there it was: after one long weekend of painting, I successfully transformed my tiny New York City apartment into a bona fide playhouse. It was horrifying. I wish I could say the paint choices were the worst part (a year later, they've actually grown on me). The worst and most shameful part is: neither I nor my boyfriend have taken down the blue painter's tape we confidently applied when taking on this nightmare project. (We're moving this summer, so at this point, why bother?)
Nevertheless, my anecdotal fail is just one example of a beginner's probable faux pas. If you can relate, here are even more signs you might just be new to the DIY approach (and a few solutions to make the learning experience a little easier).
1. Your Mood Board Is All Over the Place
If your vision board appears confused, there's a good chance you are, too. It helps to start with a single color palette, a texture, even a motif. Always edit — after all, less is more. Why not take some cues from our editors and what they lovingly refer to as their "inspiration boards"?
[TRY THIS: Create a Mood Board]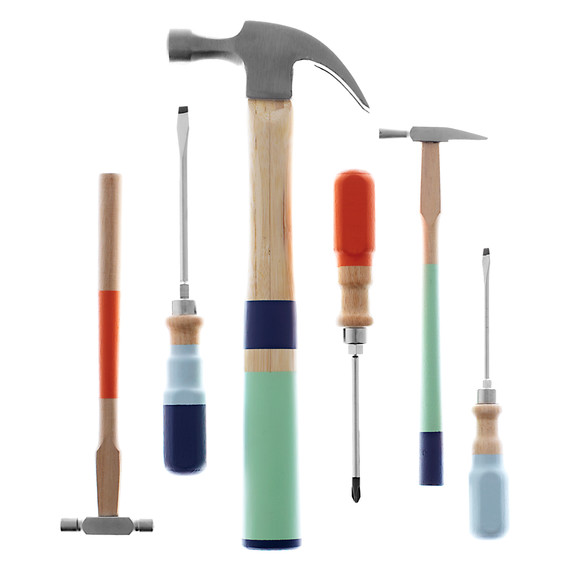 2. You've Taken on a Big Project Without the Tools to Complete It
Nails? Hammer? Paint brushes? You have to buy it all before you can even get started. We suggest this: do your research. Learn everything you can about the particular project — and the different ways to achieve the results you want — before you head to the crafts store. You'll want to understand what you're taking on and the tools needed to tackle it.
[LEARN MORE: 45+ Craft Tools and How to Use Them]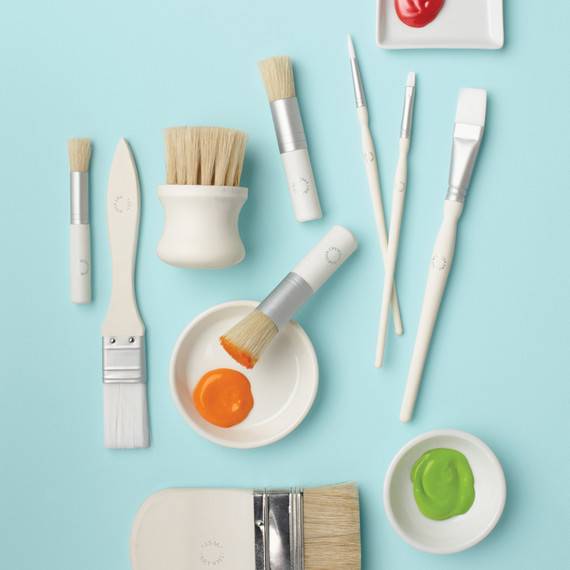 3. You Might Not Know How to Use Said Tools, Either
See above. And cue Martha's tutorials.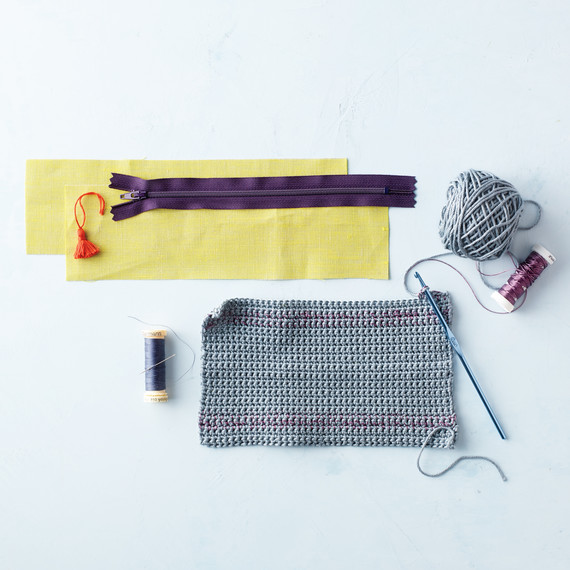 4. You're Unfamiliar With a Lot of the Terms Used in the Directions
And you feel like you need a dictionary — or a glossary — to translate. Having an onhand technique book can help with this, or you know, one of our handy on-site guides.
[LEARN SOMETHING NEW: 7 Creative Hobbies to Take Up This Year]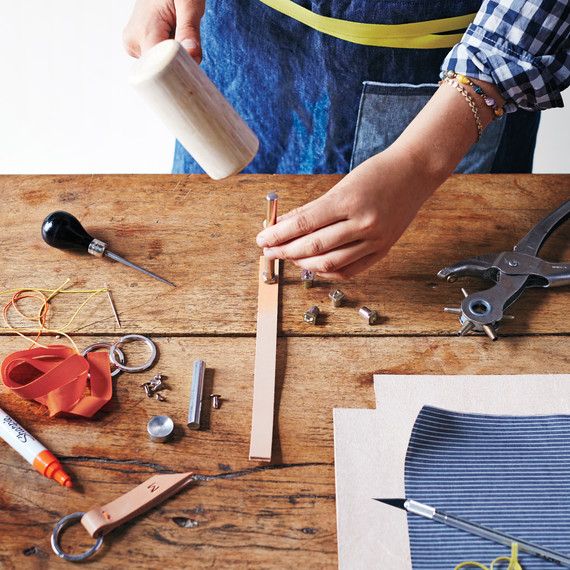 5. Your Project Takes Forever to Complete
Yet the directions say it should only take one hour. How? Take a close look at those directions again. Do you have the right tools? The right materials? Did you falter in a step? Or skip it entirely? Sometimes, it's a delicate science that requires attention to the details.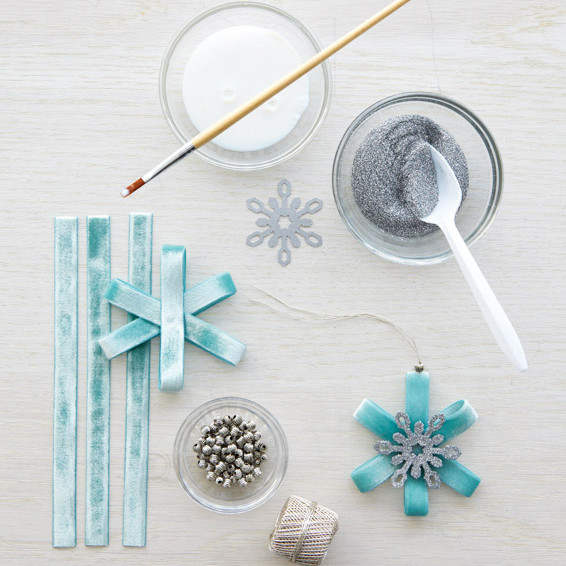 6. You Make Mistakes
(Everyone does it.) So tell yourself it's okay — because you are a DIY queen-in-training!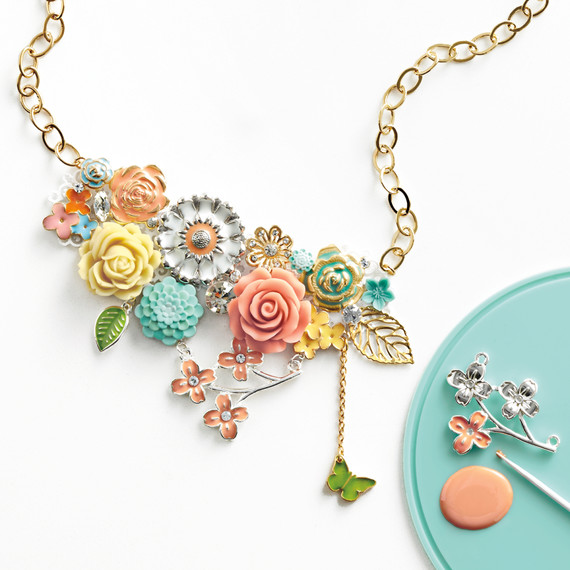 7. You Share the End Result No Matter What
Even if it's not perfect, you completed this project on your own, and that's what matters!
So what are you waiting for? Try one of our DIY projects: