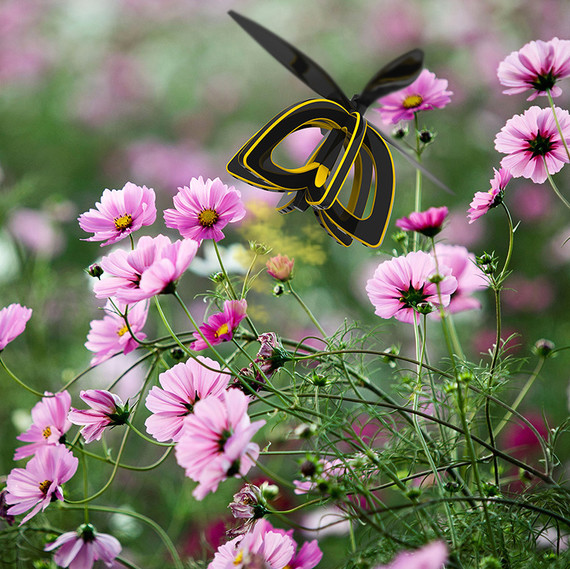 Earlier this year, the Center for Biological Diversity released a report on the current status of bee populations in the U.S. According to the research, nearly 1 in 4 native bee species are declining and at risk of extinction due to habitat destruction, pesticides, urbanization and other factors. 
Not only is this bad news for our little winged friends, but it's also problematic for farmers, who rely on bees to pollinate plants. To help address the issue of under-pollination, industrial design student Anna Haldewang, who attends The Savannah College of Art and Design, came up with an amazingly cool concept: a bee-inspired drone. 
The drone, which Haldewang cleverly named "Plan Bee," is made of black and yellow plastic and foam. The gadget is designed to gently suck up pollen as it hovers over a flower. It then flies over other plants, blowing the collected pollen over them -- exactly what they need to be pollinated!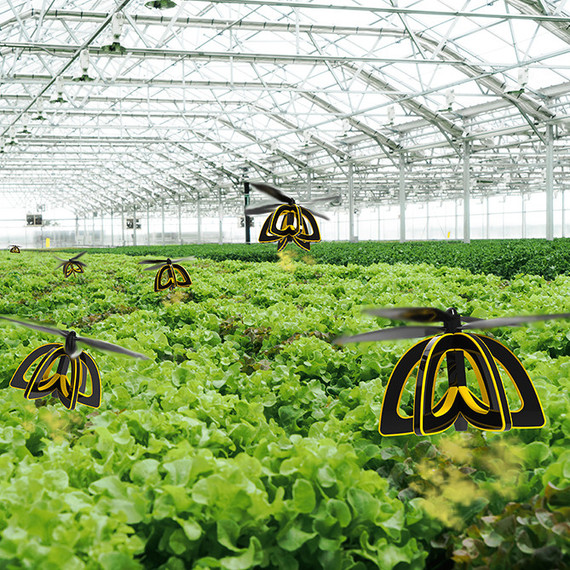 While the drone certainly has big potential in the farming sector, Haldewang also sees it being useful for education.
"I would love to see people use it in their backyards and even create custom gardens with it," Haldewang explained to CNN. "With an actual bee, its so small you don't notice it and how it's pollinating flowers. With the drone you can see how the process works."
Haldewang is still fine-tuning the engineering on Plan Bee, and she hopes to have a viable product within two years. 
If you want to do your part in helping save native bee species, you can start by creating a welcoming habitat for them in your yard. 
[CHECK OUT: Pictures of Martha's Hives]
Related Video: How to Create a Bird-Friendly Backyard