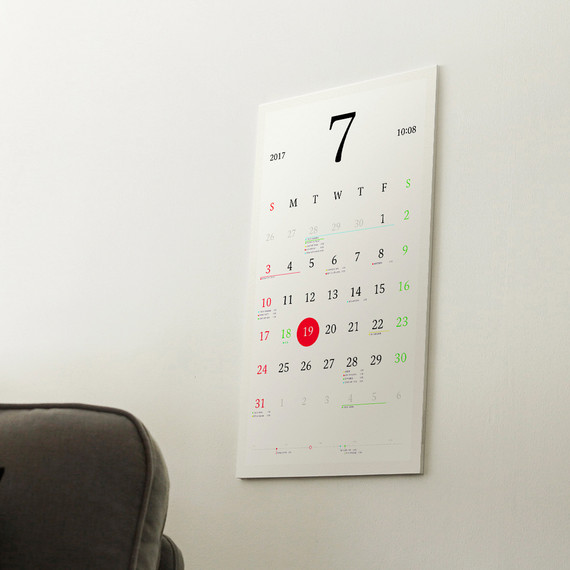 The modern features of smartphone calendars are undeniably convenient, but most people still like to have a wall calendar to hang in their home or office. Now, you can have the best of both worlds with an app-controlled wall calendar that looks like it's made of paper! 
The "Magic Calendar" from Kosho Tsuboi Design combines the high-tech smartphone features you love with the nostalgic feel of an old-fashion paper calendar. It's specially designed for minimal surface glare, so it looks like a regular wall calendar. You can add events via the connected app, and reminders will show up on your wall -- how cool is that? The calendar features several digital designs so you can pick the layout that works best for you and your family. 
We're not the only ones who like the idea of combining paper and digital calendars! The "Magic Calendar" was chosen to be part of the Android Experiments OBJECT program, and together with Kosho Tsuboi, they're developing a prototype of the next-generation calendar. Fingers crossed that this cool innovation is available soon!
In the meantime, check out of Martha's tips on organizing calendars and checklists to keep all your priorities in order. 
Related Video: Tips for Organizing Your Life and To-Do Lists