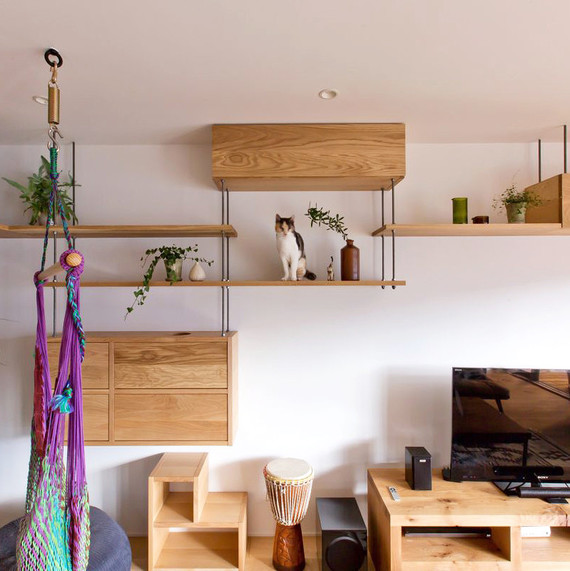 When you have a small living space, it's essential to make every inch count, and when you have cats, it's important to give them space to play -- otherwise they may wreak havoc on your belongings. ALTS Design Office in Japan had to take both these issues into account when designing the "Nionohama Apartment," so they decided to create a double-duty catwalk and storage area. The results are too cool!
According to ALTS, the apartment is home to a couple, their young child and two cats. The goal was to use the limited space to its full potential while giving the cats room to explore and play. To meet these needs, the firm designed a catwalk that stretched around the upper edges of the rooms, interspersed with cabinets for extra storage. 
Once catwalk was complete, the family made the space their own, decorating with plants and other items to create a warm, welcoming environment. Even with the added decor, there is still ample room for their cats to climb, explore and stay out of trouble!
Want to make the most of your small living space? There are small kitchen storage solutions that you're sure to love, as well as small space garden ideas!  
Related Video: Small Space Garden