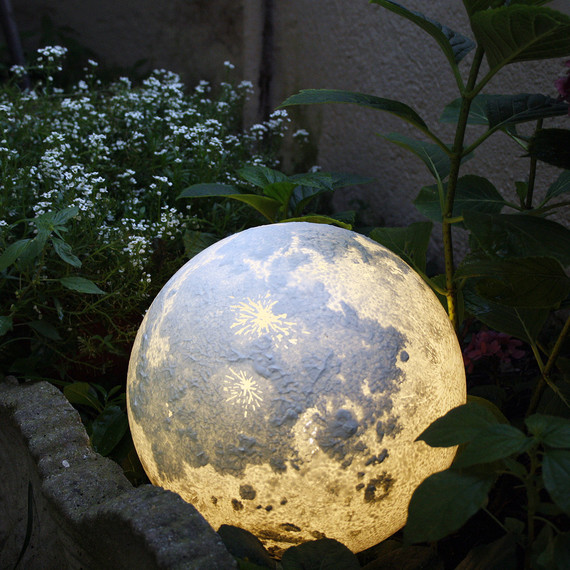 Even when the sky is cloudy, you'll be able to see the moon thanks to these amazing recycled lamps! Pulsar Moonlight offers hand-painted lights made out of old garden globes, and the attention to detail on each creation is simply stunning. 
Every out-of-this-world lamp is painted in several stages using scientific pictures as a reference. The upcycled globes are carefully given craters and depressions to emulate the actual surface of the moon, and when they're lit up, you might as well be looking into the night sky!
There are several styles of moons available on Etsy, including different sizes and mounting options. You can request a table lamp to display your planet as a centerpiece, or it can be suspended from the ceiling for a night sky vibe. Pulsar Moonlight also explains that you can change the look of the lamp by switching between cool and warm bulbs. 
While Pulsar Moonlight mostly creates moons, there are also several other planet lights available, including Jupiter, Mars and Neptune.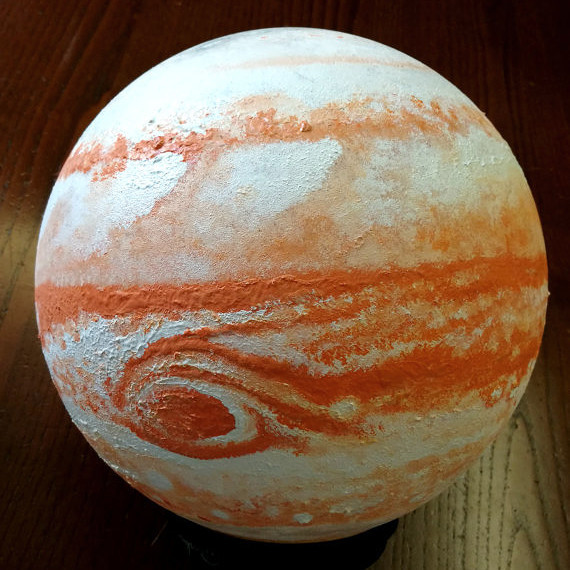 These recycled lamps would make a stunning addition to a child's bedroom or a space-enthusiast's office. If you want one for yourself, the lamps cost between $72 and $112 on Etsy, depending on size and style.