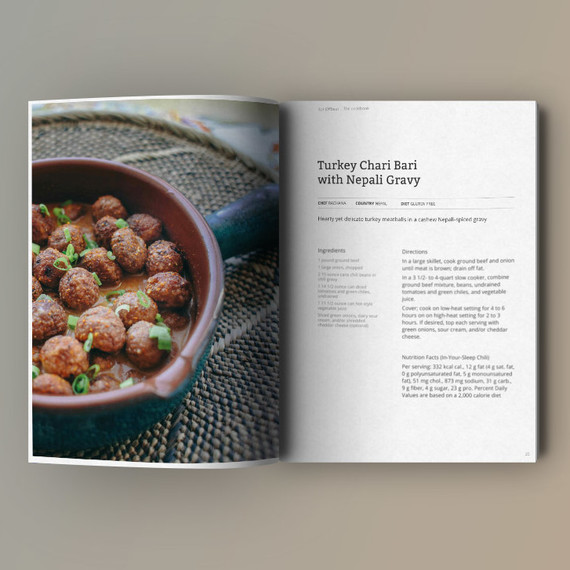 Every recipe has a story. One woman thought more of these stories need to be heard.
In 2015, that woman, Manal Kahi, teamed up with her brother to launch Eat Offbeat, a catering company built around finding refugees that are home chefs and training them to be professional chefs. Since its debut, over 20 chefs from 15 different countries -- Venezuela to Nepal to the Ivory Coast --  have brought 80 recipes to the table. Now, "Eat Offbeat: The Cookbook" will bring these recipes and their stories to your kitchen. 
(MAKE: This Nepali Hot Sauce to Kick Up Your Meals) 
Because it turns out, the world wanted these recipes too. Last week, the cookbook's Kickstarter goal of $50,000 was met, in just 10 days, thanks to donors from over 32 countries. Inspired by global generosity, Eat Offbeat has recently upped their goal to $100,000 noting in the campaign that the more money they raise, the more chefs they can hire to be a part of the cookbook.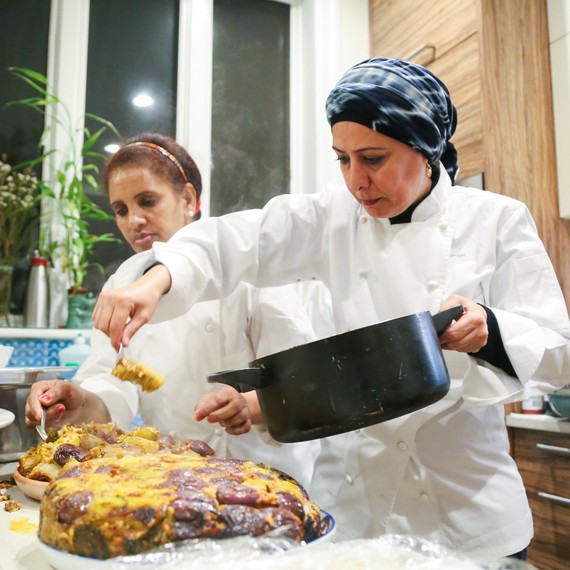 "Since we started, part of our mission has been to change the narrative around refugees," Kahi, a New Yorker originally from Lebanon, told Grub Street. "What better way to change the narrative than to write a new one?" 
In partnership with the non-profit International Rescue Committee, Eat Offbeat also donates a part of all catering (and Kickstarter) proceeds to helping refugees resettle and find work opportunities.
(SEE: These beautiful rugs made by Syrian refugees)
The chefs at Eat Offbeat came from different places and spoke different languages and dialects but today the co-workers are close friends and mentors to each other. It just goes to show food is truly the universal language.