Tradition: gefilte fish
Twist: halibut and salmon terrine
Dollops of store-bought horseradish with beets and Melissa's foolproof homemade aioli are the perfect accompaniment for this pretty pink terrine.
Get the Halibut and Salmon Terrine with Aioli and Horseradish Recipe
Tradition: bitter herbs
Twist: bitter greens with radishes
A briny, lemony caper vinaigrette brightens the peppery, pleasantly bitter mix of arugula and radishes in this simple side salad.
Get the Arugula Salad with Radishes and Caper Vinaigrette Recipe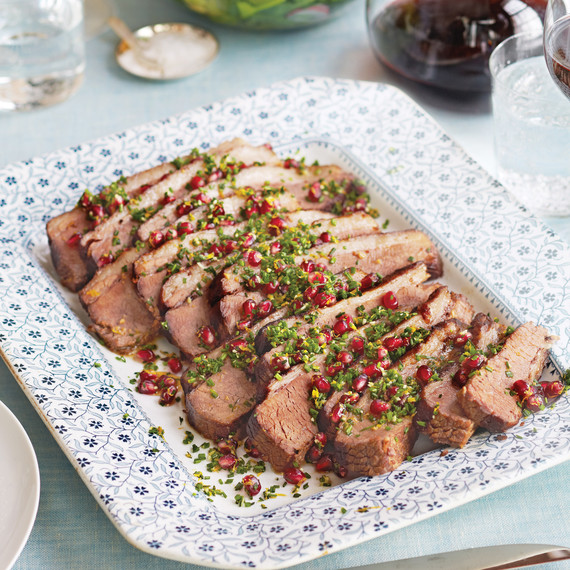 Tradition: brisket
Twist: pomegranate gremolata
Melissa's take on her mother's lemon pot roast calls for braising brisket with aromatic Meyer lemons and offsetting the rich meat with a jewel-like pomegranate-studded gremolata.
Get the Meyer Lemon Brisket with Pomegranate Gremolata Recipe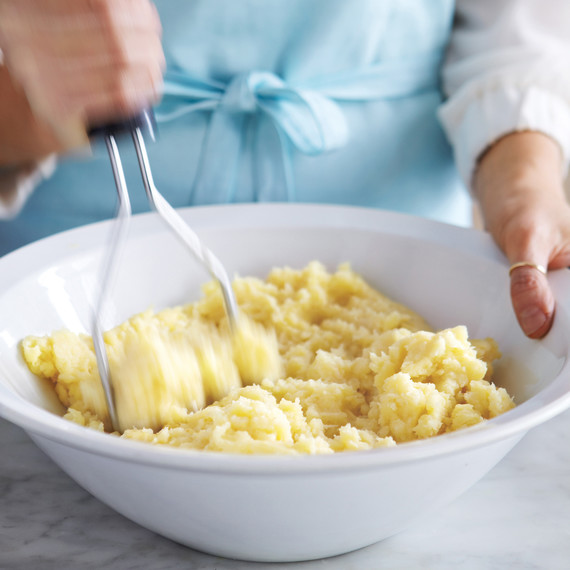 Tradition: potatoes
Twist: parsnip and potato puree
Earthy parsnips and a DIY herb- and spice-infused oil take ordinary potato puree to new heights.
Get the Potato, Parsnip, and Herb-Oil Puree Recipe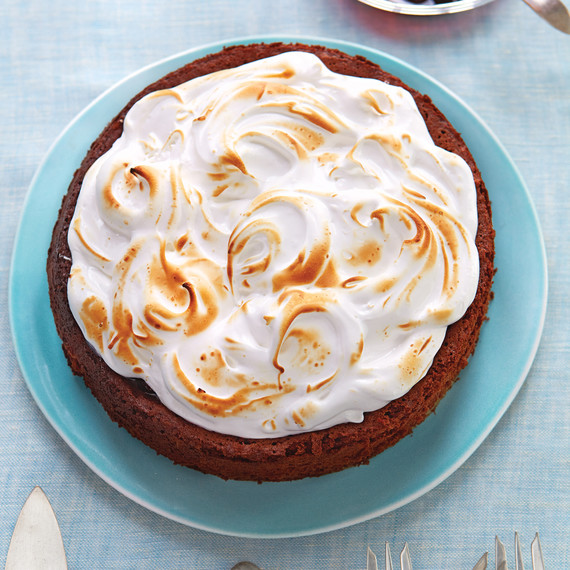 Tradition: flourless torte
Twist: cherry preserves and kirsch meringue
Cherries in syrup make a sweet sauce for this flourless torte. They're layered between the dense chocolate cake and fluffy caramelized meringue.
Get the Flourless Chocolate-Almond Torte with Cherry Preserves and Kirsch Meringue Recipe