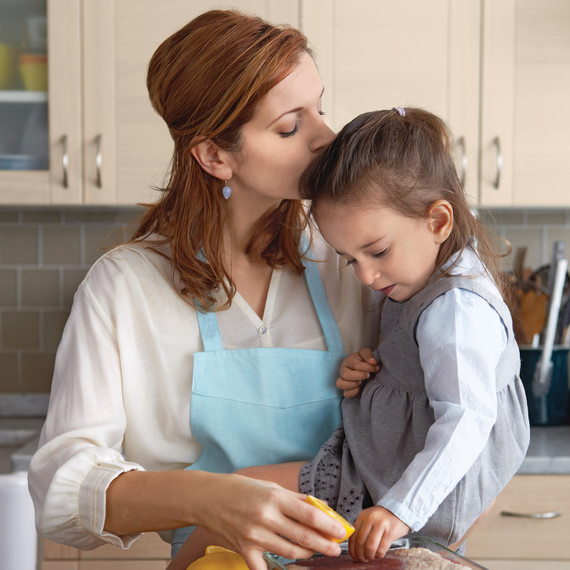 We are a family of adventurous cooks. We rarely make the same dish twice, and we are fearless about experimenting with new recipes -- for 364 days a year. But there's one night when the menu hardly varies at all, and that's the first night of Passover.
For as long as I can remember, we've trotted out the same gefilte fish, brisket, potatoes, and flourless chocolate torte without altering much more than the garnishes.
I think our resistance to change is tied to the ceremonial and religious aspects of the meal. Cooking food for a seder carries a deeper significance than for most other celebrations. For us, it's a complex combination of honoring my extended family's long-standing traditions (don't want to alienate the cousins), showcasing the holiday's symbolism and flavors, and respecting the dietary restrictions that are part and parcel of Passover.
My urge to diverge arrived with my daughter, Dahlia, when everything felt new and fresh. Her birth jolted me out of my annual complacency and motivated me to make a change. But I knew to tread lightly, keeping the bones of the meal intact while making small, innovative twists that would give our old favorites a new feel.
Instead of the usual ovals of gefilte fish, I thought of an elegant terrine of halibut and salmon, topped with pungent aioli. Not only can the whole thing be whirled together in a food processor, it also can be made three days ahead. An arugula-and-radish salad symbolizes the bitterness of the Jews' enslavement, a nod to the Passover story told before the meal. And it shows off spring's first produce.
For my family, Passover wouldn't be Passover without my mother's lemon pot roast, a recipe she came up with as a way to remake her mother's onion-braised brisket. In my version, the standard citrus is replaced with fragrant, floral Meyer lemons to add nuance to the dish while maintaining its soul. A jewel-like gremolata garnish with pomegranate seeds looks stunning and lends just the right sharp, garlicky bite to the rich meat.
Finally, I knew there was no improving on our family recipe for flourless chocolate torte. So rather than change it, I added to it, gilding the top with cherry preserves and a billowing, kirsch-laden meringue.
It's exactly the kind of contemporary menu that I can see taking root at our family's table -- at least until Dahlia gets the itch to change it all again.
Get Melissa's Modern Passover Menu