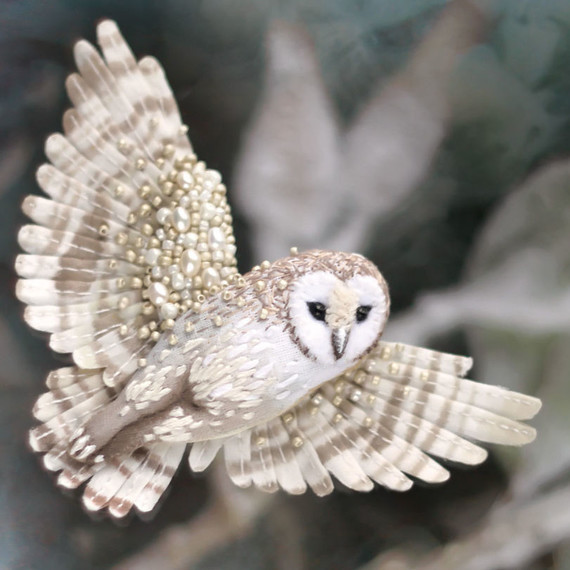 Come fly away with us to Moscow, Russia, to discover artist Julia Gorina, who has spent the last ten years creating these breathtaking birds. 
These carefully beaded birds are handmade by Gorina using cotton and silk, which she paints, and embellishes with beautiful beads and lace. We love that she's honed her skill so magnificently and is able to create many different types of birds, at a rate of about 16 a month she says, including hummingbirds, owls, and swans just to name a few. 
[CHECK IT OUT: This Woman is Reinventing the Russian Art of Khokhloma]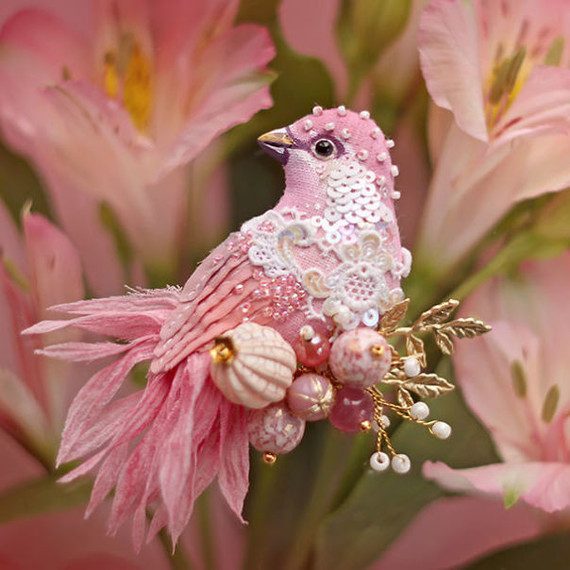 Every artist has an inspiration and for Gorina, her inspiration was Brooklyn artist Ann Wood. Wood is an artist who practices many different art forms — however, the aspect of Wood's art that inspired Gorina, are her fabric sewing patterns, which include various animals. In fact, there are several bird sewing patterns in her online store for anyone who wants to try their hand at bird-making like Gorina. Although after looking at the patterns and Gorina's birds as they are now, we can confidently say that she's come a long way. 
[MAKE THESE: 15+ Embroidery Projects]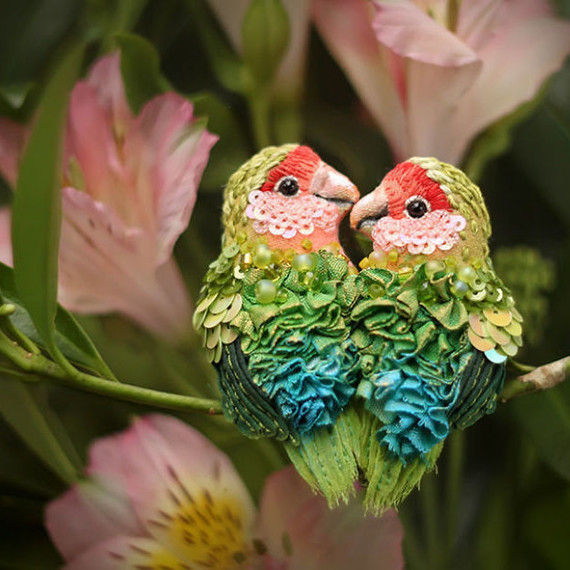 Gorina's birds can be purchased on her Livemaster store and they come in many different forms — she creates various pieces of jewelry and accessories, such as necklaces, hats, earrings, hair pieces and brooches, which she then embellishes with the birds.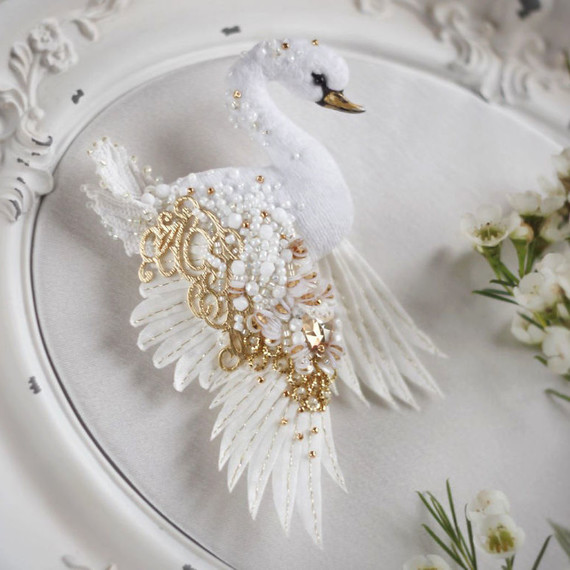 Not only will you be purchasing a beautiful accessory, but a magnificent work of art as well.
Feeling inspired? Learn how to make your own set of sequin-and-bead embellished bracelets: