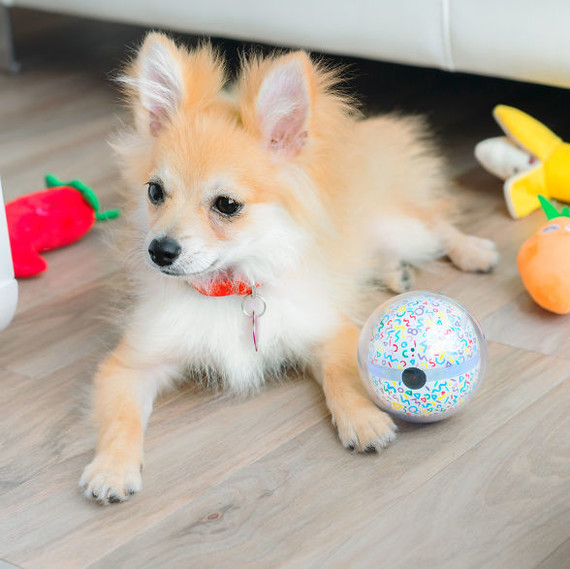 Pets are like family, but unfortunately, they are often left at home alone. Never let distance separate you and your furry friend again with this innovative product for pet owners that we found on Kickstarter.
Introducing your new pet-sitter: Pebby, an app-controlled ball that allows you to play with your pet from anywhere in the world and so much more. The ball is equipped with wifi, Bluetooth, and camera capabilities that will allow you to see and hear your pet as you play with them — you can even speak to them through it. If you're too busy to play, put the ball on auto-play mode and give your furry friend hours of fun!
[TRY THIS: A "Smart" Crate Designed to Help Relieve Your Dog's Anxiety]
This inventive and oh so practical product comes with a collar, which will not only help the smart ball know where your pet is, but will let you know as well. This allows you to use Pebby for play and surveillance, making it the ultimate product to have for any pet owner. We think the product is great as it gives pet owners peace of mind as to what their pet is really doing all day long and the comfort of being able to interact with them no matter where they are.
Luckily, you won't have to wait too long to get your hands on Pebby, since it has been fully funded on Kickstarter, with the first batch being produced as soon as July!
See this innovative product for yourself and let Pebby show you just how much it can do: