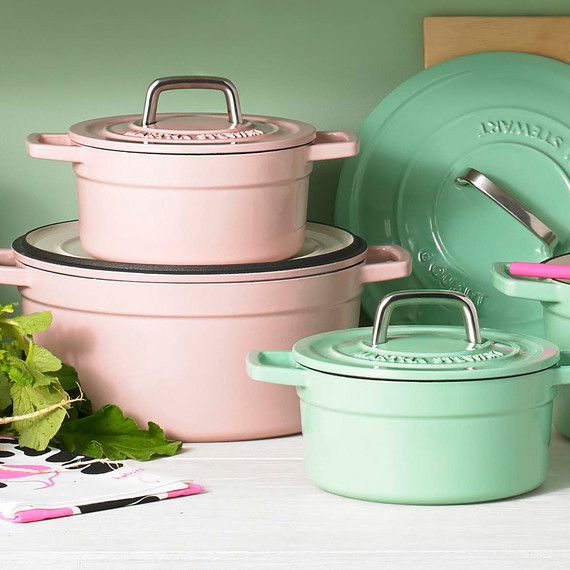 Bring a feeling of springtime into your home with the Martha Stewart Collection only at Macy's! We're adding three new colors to our popular line of enameled cast iron casseroles and introducing two beautiful new dinnerware collections. They're perfect for making and serving Easter dinner with your family or hosting a garden party for your neighbors.
Keep reading to learn about the versatile features of our enameled cast iron and our favorite ways to dress up a dining table!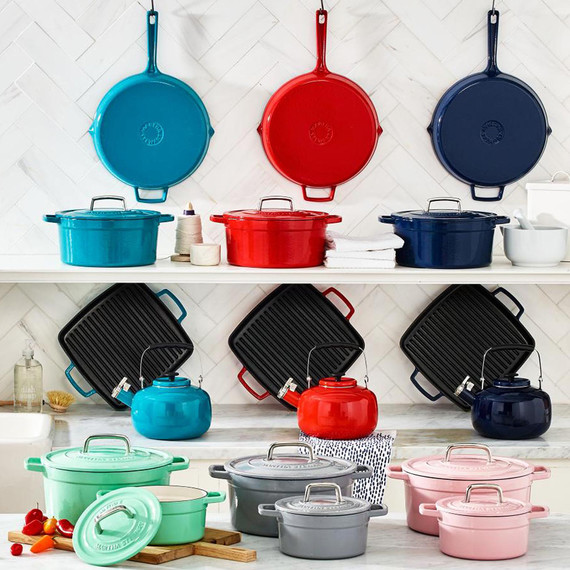 Pastel-Hued Enameled Cast Iron Casseroles
This spring, our selection of enameled cast iron casseroles is blooming! We're introducing three color varieties in fresh, light hues: Oyster, Pink Sea Salt, and Pistachio. The new shades will add a delicate touch of color to your kitchen, and their durability and versatility will last for years.
Just like all of our enameled cast iron cookware, these casseroles feature oversized handles, making it easy to transport them from oven to table. They're great for one-pot meals and slow-cook recipes that require a long cooking time. The condensation ring on the lid keeps food moist, and the cast iron heats slowly and evenly and retains heat longer than other cooking surfaces. Don't worry about creating a mess! The enameled coating means cleanup is easy.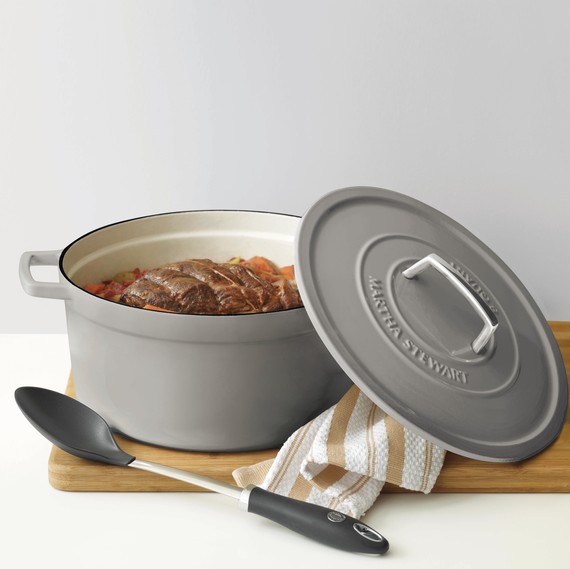 The Oyster casserole is available in 2QT, 6QT, and 8QT sizes. The soft gray tone is timeless and adds depth to a neutral color scheme.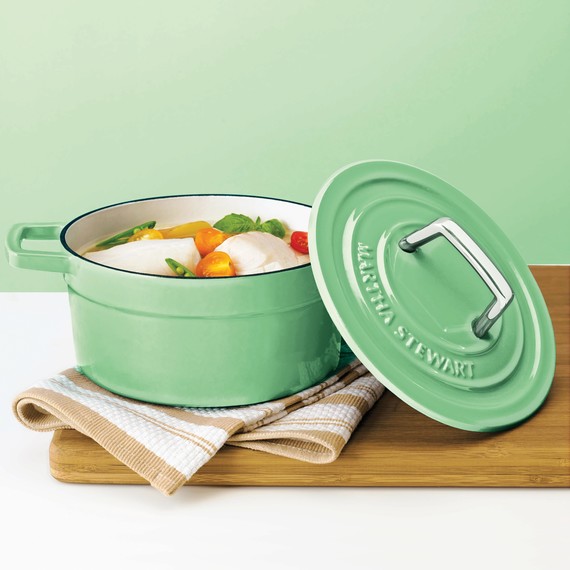 The Pink Sea Salt and Pistachio casseroles are available in 2QT and 6QT sizes. Cook Easter dinner in these pots and bring them right to the dining room table for a festive holiday palette.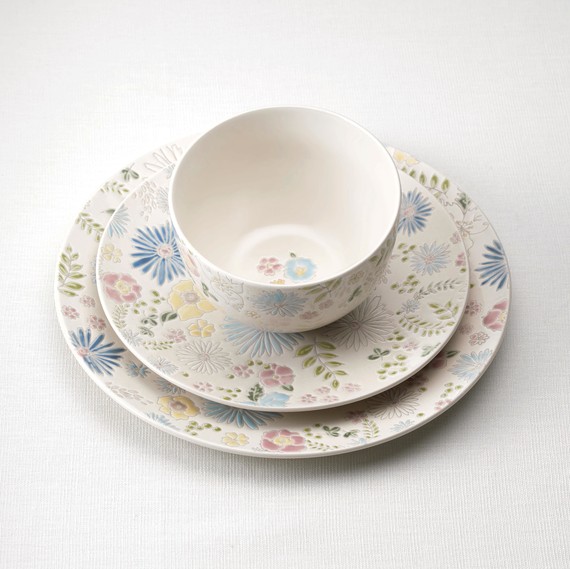 Painter's Garden Dinnerware 
Continue the springtime theme on your dining table with our Painter's Garden dinnerware collection. The embossed texture and watercolor floral pattern help to create a welcoming and festive tablescape.
You can find this pattern in a 12-piece dinnerware set and on select serveware, including an oval platter and vegetable bowl.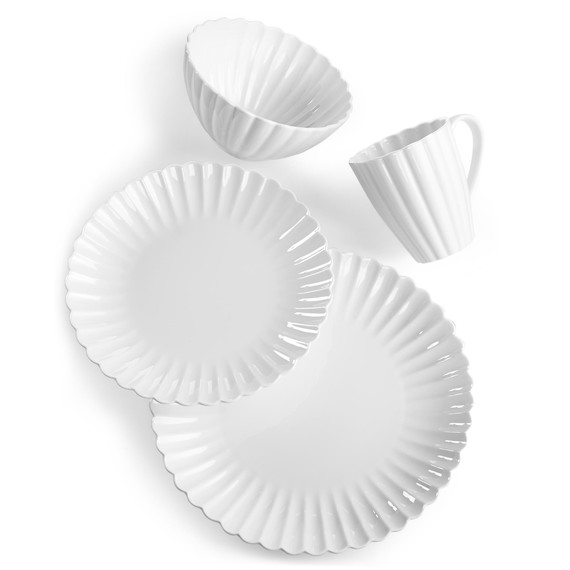 Fleur Dinnerware
White dinnerware can create a fresh and airy tablescape. Our Fleur dinnerware collection features a fluted design that creates petal-like details. Pair this whiteware with pastel linens and decorative accents for a beautiful Easter dinner.
The Fleur collection includes dinnerware (plates, bowls, and mugs), a sugar and creamer set, and serveware (dinner bowls and vegetable bowl).