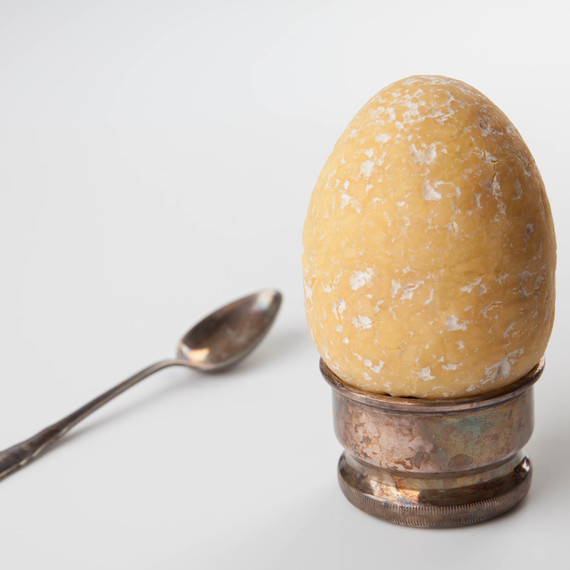 Spring is finally here and Easter is just around the corner -- it's almost time for Easter eggs!
British blogger Annem Hobson of So Wrong It's Nom has partnered with London cheese shop Wildes Cheese to produce the Cheester Egg, an Easter egg made completely of Napier cheese. It's tasty savory alternative to the traditional sweet, chocolate Easter egg.
(LOVE: Chocolate more than Cheese? Make These Chocolate Easter Eggs Wrapped in Foil)
An avid cheese lover, (so much so that she's regularly endorsed on her LinkedIn for "eating cheese"), Hobson launched the #CheeseNotChoc campaign last Christmas, in hopes of creating a cheese advent calendar. Thanks to the support of other cheese lovers, the advent calendar will be produced for this Christmas by Norseland in the UK. And Hobson is continuing her mission to celebrate every holiday with cheese with a limited edition run of Cheester Eggs, just right for all cheese loving, chocolate hating types. 
(BAKE: these cute Easter Chick Cookies)
Sadly, Cheester Eggs are only available in the UK for now ... but if you're cheese fans like us, you'll be excited to hear the exciting news that Hobson shared with us just this morning -- plans for Cheester Eggs in the U.S. are underway for next year! Our taste buds are tingling in anticipation of a cheesy Easter in 2018. 
WATCH Go behind the scenes with Annem Hobson and see how Cheester Eggs are created: