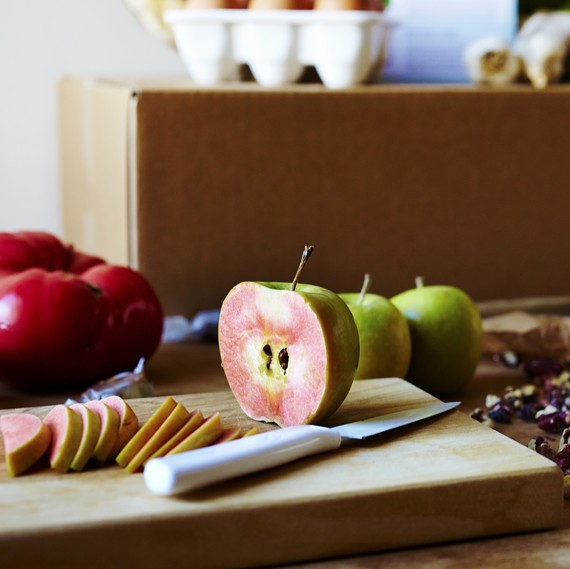 At first, Michael Robinov was working at a New York farmer's market selling locally produced yogurt. Today, he's giving the same local farmers and artisan makers a bigger and better place to grow. 
Meet Farm to People: a family-owned, online platform that invites you to discover and support small-batch food producers, nationwide, from the comfort of your home. From the weekly Fresh Box -- featuring fresh, local, and seasonal produce -- to the online marketplace (think, Etsy for farmers' markets), Farm to People is changing the way we view food. 
"Our goal is to find small companies doing delicious things in America," Robinov explains. After straying from an arts track at NYU, Robinov, then 19, took a year off to travel through India and Southeast Asia. Experiencing new cultures helped him to appreciate his own and he was also inspired by the entrepreneurship of local traders and market sellers he saw in India.
(COOK: An Easy Indian Dinner Tonight)
"Growing up in New York, I saw how big city life can make you take a lot of things for granted, even complain about them. When I came back, I wanted to highlight everything that was right in my community and share it."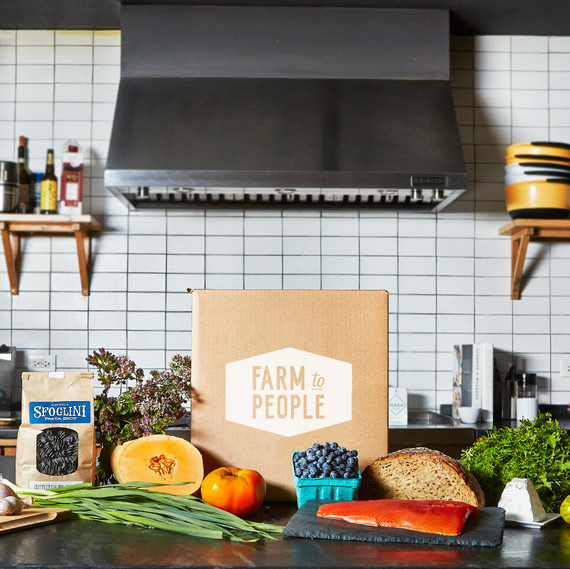 Farm to People not only features small-batch producers, but helps eliminate many of the distribution hurdles they often face, like markets closed due to weather and delivery truck breakdowns. "We want to focus on making these organic and sustainable foods more accessible to people who may not live by farmer's markets or know where to support local producers," says Robinov who runs the business with his father and a small team. 
Another perk? There's something for everyone. If you're a fan of meal kits, like Marley Spoon or Blue Apron, the Fresh Box offers creative ingredients (watermelon radishes, purple potatoes, blood oranges) to inspire both new and seasoned chefs. Peruse the recipe suggestion cards included, or make your favorite recipes with the ingredients. Boxes are even available for paleo, vegan, and vegetarian lifestyles. 
(ENJOY: blood oranges with these 15 fun ways to eat them)
If you're just looking to spice up your pantry, shop the online market for everything from drink bitters to pickles and dips. Inspired by his travels, Robinov also enjoys bringing cultural flavors to the table while still keeping business local. "We have these Korean sauces and Indian ajar, both made by women in Brooklyn," says Robinov who's clearly on a mission to open people's minds and tastebuds to better food.