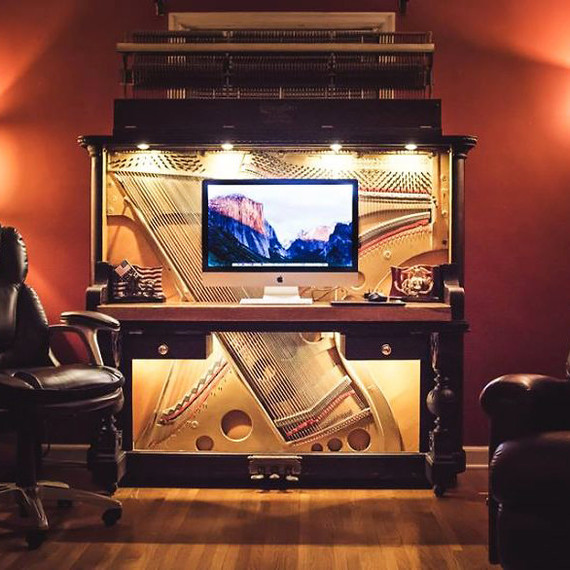 If you've ever browsed the free items section on Craigslist, you know there are hidden gems to be found! Artist and musician Jonathan Miranda Sickmeyer can attest to it -- he found a stunning (albeit broken) vintage piano on the site, and in an impressive DIY feat, he turned it into a one-of-a-kind work desk. 
Unless it found a new home, the upright piano was headed for the dump, so Sickmeyer quickly snatched it up. The instrument was in rough shape and the keys were stripped of their ivory, so it would have been an expensive process to refurbish the piano. 
"I debated on repurposing it back to its original state," he explained on Bored Panda, "but it would have cost more than what the piano was actually worth."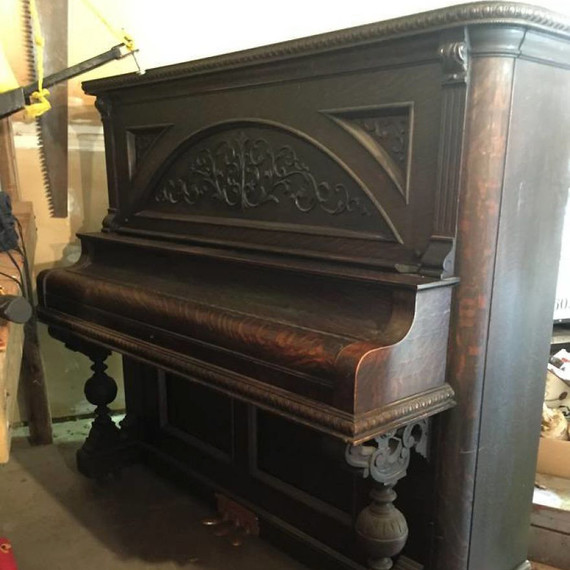 So instead, Sickmeyer used his creative chops to give the piano new life as a desk. He took off the front panels and the keys, then got a custom piece of wood to serve as the desk's top.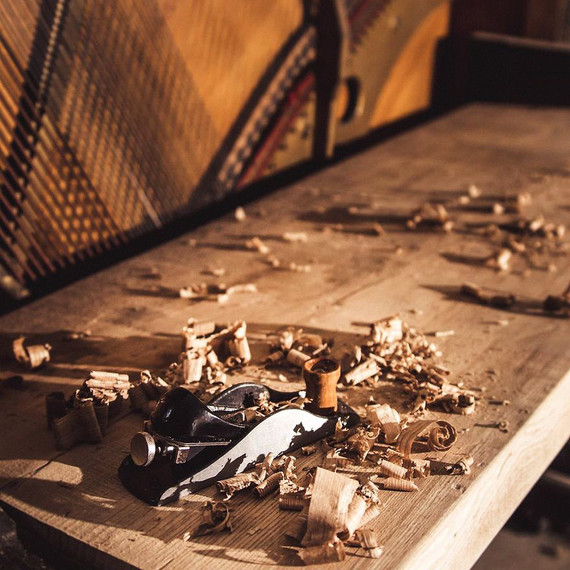 Sickmeyer planed the desktop, then installed a few recessed lights, applied a few coats of epoxy to the board and polished the piano's original wood so it would shine. When it was all finished, he set up his new desk!
"In the end, there were many flaws," he said, "but I am so happy with how it turned out."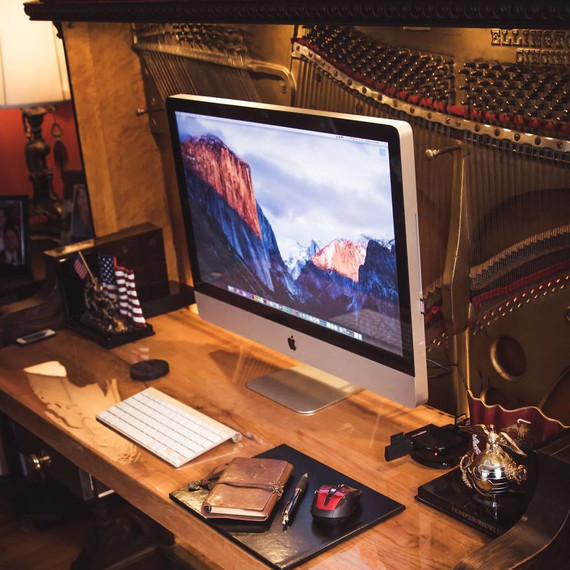 The steps Sickmeyer took were surprisingly simple, yet they yielded beautiful results. This DIY project certainly qualifies as an Instant Upgrade, and it would pair nicely with our reupholstered piano bench that boasts secret storage. These types of projects show how you can easily turn an old, unwanted object into a stunning new centerpiece for your home. 
[MORE INSTANT UPGRADES: Tomato Cage Plant Stand]
Related Video: DIY Framed Jewelry Organizer