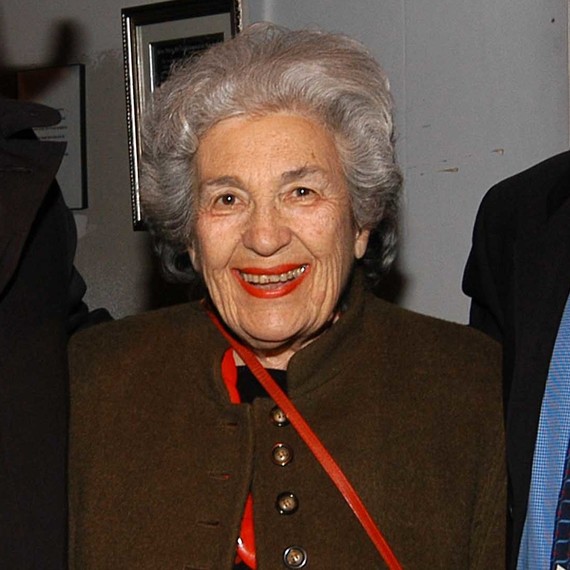 She may not have known it when she started honing her artistic skills at the age of 6, but Canadian artist, Miriam Schapiro, would grow up to be a pioneer in feminist art and pave the way for feminism in art as we know it today.
With a BA, MA and MFA under her belt by 1949, she began her career as an artist by becoming a member of the second generation of abstract expressionists, with her work always having a focus on women, incorporating photographs of women such as Judy Garland or Gloria Swanson into them. In the late 1960's, Schapiro moved across the country to California and with the move came a new medium for her art, the computer, Schapiro was one of the first artists to use a computer for art, a first of many firsts that Schapiro would partake in — through this came her famous painting OX (1967), which has since become a signature work of the early feminist art movement.
Something Schapiro noticed while in California was a lack of women practicing art in studios, this would not do, and so with the help of Judy Chicago, she established and taught the first ever feminist art program at the California Institute of Arts in 1971, a revolutionary feat. As if founding the Women Art's Program wasn't enough, along with their first group of students, the duo created Womanhouse, a feminist art installation, where the 21 students, along with Chicago and Schapiro, renovated a crumbling house and designed each of its rooms as a feminist work of art — Schapiro and Sherry Brody created The Dollhouse Room, in which they created a dollhouse that served as the focal point. The exhibit was a huge success and was the first feminist art project to receive attention on a national scale. The project was important because the artists created a house designed specifically for women by women.
[CHECK THIS OUT: A Sneak Peek Inside Some of the World's Most Incredible Dollhouses]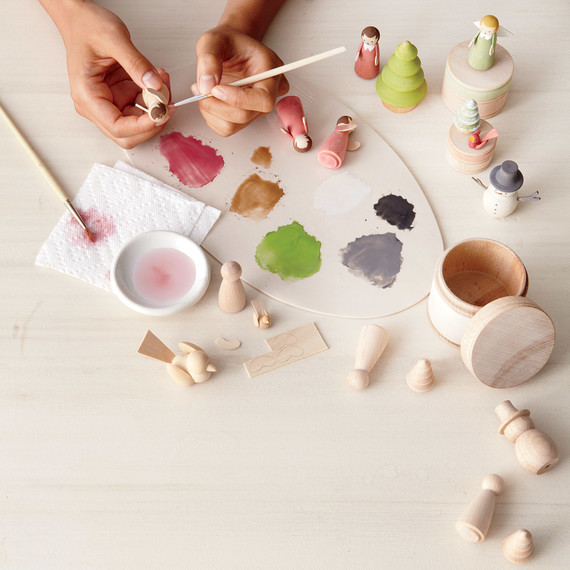 Moving back to New York, (it would seem that Schapiro could not decide what coast she wanted to be on) Schapiro tried her hand at the pattern and decoration movement, creating collage works that incorporated lace, sequins, needlework, and other traditional women's art objects collected from women across the country. During that time, collage was seen as a "craft" for women, but with the help of fellow artist Melissa Meyer, she invented the term femmage, which they wrote about in the magazine Heresies: Women's Traditional Arts: The Politics of Aesthetics stating that femmage is "a word invented by us to include all of the above activities as they were practiced by women using traditional women's techniques to achieve their art-sewing, piecing, hooking, cutting, appliquéing, cooking and the like — activities also engaged in by men but assigned in history to women." Basically saying that women created art and not only crafts, as society would think.
Schapiro was a feminist through and through and not only did the article she co-wrote only solidify that — her artwork did too. Schapiro was known for her collaborations, where she "collaborated" with female artists who had passed away. How, you ask? One of her first collaborations were collages with Mary Cassat, where she placed a piece of art created by Cassat in the middle, usually one where a women was seen performing domestic activities, and then surrounded it with photographs and things associated with her own life. Another similar collaboration was with Frida Kahlo, where she created similar paintings to Kahlo but did not attempt to copy any particular one.
Schapiro's work is on view in many renowned institutions, such as the Metropolitan Museum of Art, The Whitney Museum of American Art, the Museum of Fine Arts in Boston, and the Israel Museum in Tel Aviv. She was an incredibly talented artist who continues to enlighten the world with her femmage. 
Feeling inspired? Why not create your own dollhouse: