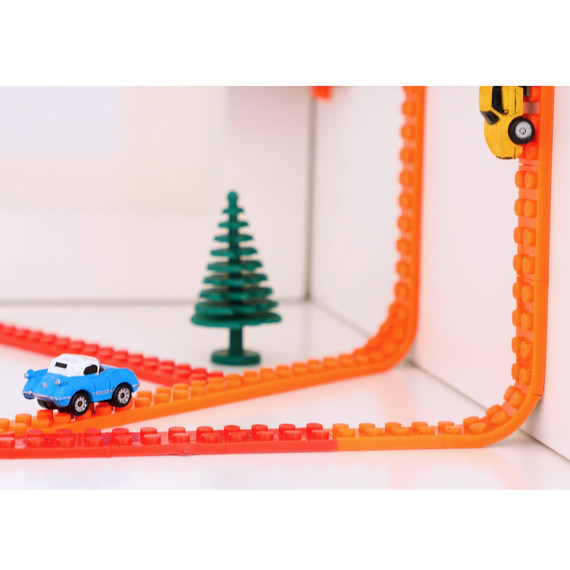 Your LEGO ideas will soon be limitless. A new specialty tape, called Nimuno Loops, is making it possible to build LEGO creations just about anywhere -- the wall, the fridge, maybe even the ceiling! 
Nimuno Loops LEGO-Compatible Adhesive Tape transforms any surface into a LEGO base. The tape is flexible, so it can be stuck to curved surfaces or mounted around corners, and it's easy to cut, so you can snip it down to the perfect size. According to the company, Nimuno Loops is compatible with LEGO®, MegaBloks, Kreo, and most other toy building blocks. It's a great way to encourage your kids to think creatively and explore outside-the-box building strategies, but it's also a great way to personalize their room.
Not only will your kids will be thrilled that they can build in new places, but you'll be excited that Nimuno Loops tape isn't expensive! You can purchase two rolls (6.5 feet of tape total) for just $11 via the Indiegogo campaign, or six rolls for $34. Now the only thing left to decide is where you're going to place the tape!
[CHECK OUT: Playroom Ideas That Will Make Your Daycare Jealous]
Related Video: How to Organize Childrens Toys