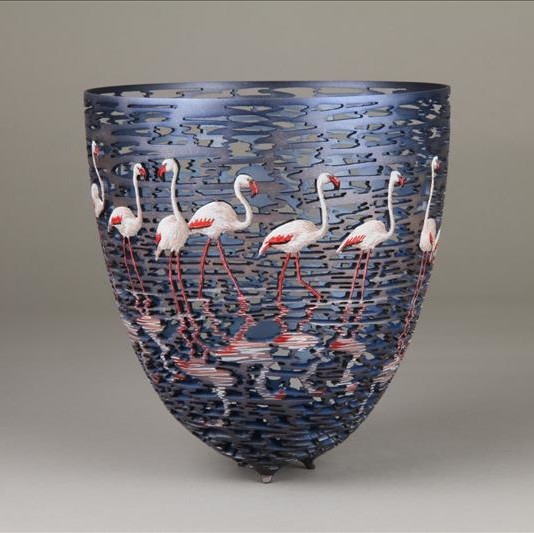 Looking at the intricately designed and decorated bowl above, it's hard to fathom that it started its life off as a tree... but, it did. We spoke with artist Gordon Pembridge, who took us through the process from start to finish and you'll be amazed at all the hard work that goes into creating just one of these incredible bowls.
[TRY THE TECHNIQUE: The Secrets to Making Your Own Wood-Carved Utensils and Tools]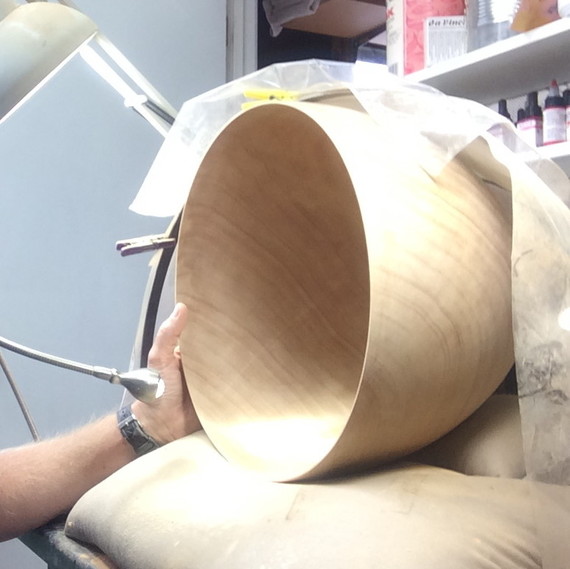 As we're sure you've already guessed, the tree is first cut into pieces — the exact trees used are storm-fallen New Zealand Macrocarpa trees (very eco-friendly, we approve). Once the timber has been cut into thin pieces, it is wet and left to dry for about a month before any creative work begins. 
[CHECK THIS OUT: Trompe L'oeil Wood Bangle]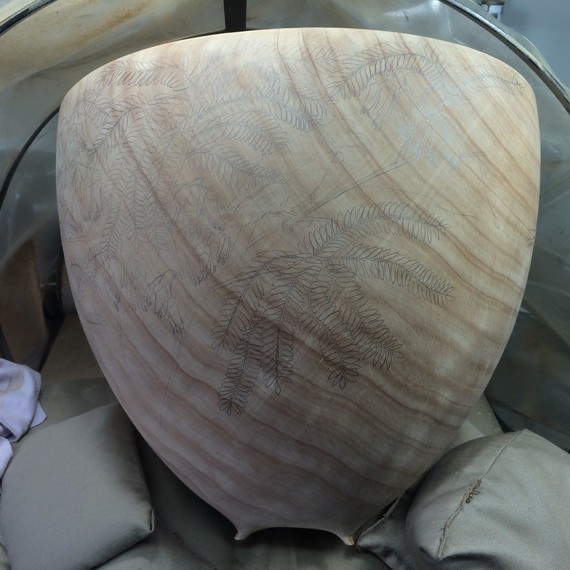 When Pembridge receives the wood, he begins by hand sanding and carving it into the shape he desires — he then draws his design directly onto the wood. From there, he uses a high-speed rotary tool to cut out the design and bas-relief carves the scene ( meaning he carves on the surface of the wood), finally, the now formed bowl is sanded, sealed, and painted by hand — pretty simple, right?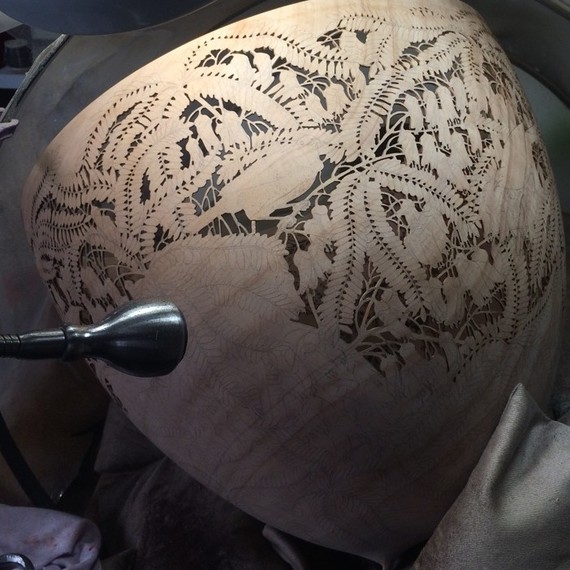 It is no wonder that his work is classed as some of the leading work in its field internationally and that one of his bowls can earn him thousands of dollars — and seriously, after all that hard work, we're not surprised.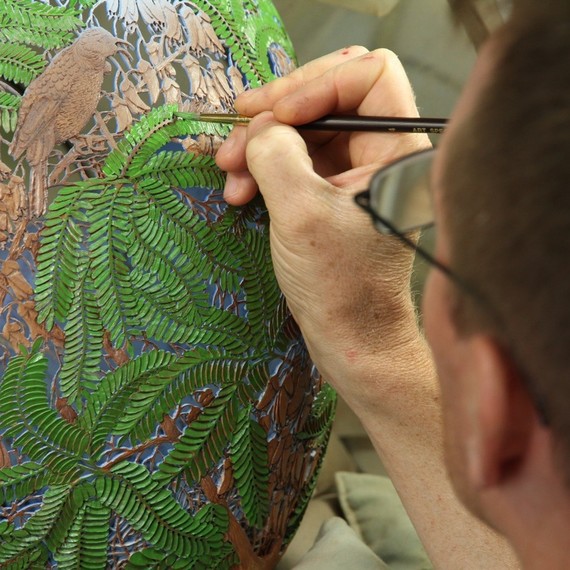 Pembridge tells us that he draws inspiration for his pieces from natural history. "I have been lucky enough to live in two of he most beautiful places in the world: Kenya and New Zealand," he tells Martha Stewart Living. "I draw on these places and experiences for my inspiration. How could you not?" (Sounds like the perfect inspiration to us.)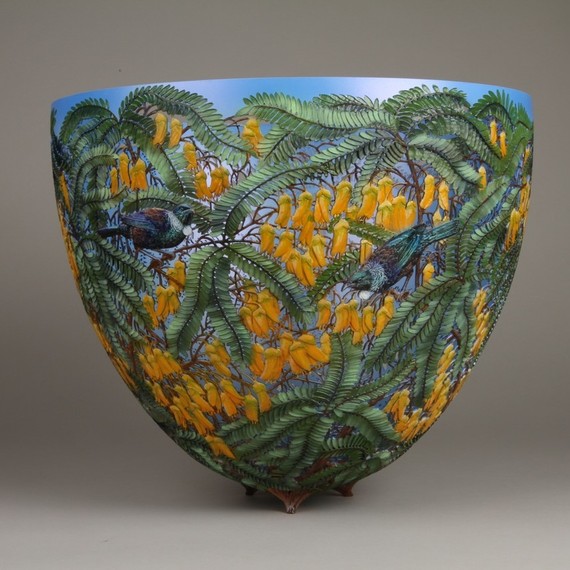 So there you have it, from tree to masterpiece. We hope that next time you see wood that's been hand-carved, you'll remember how it's made and appreciate it that much more. Coincidentally, if you would like to own a piece of beautiful wood art made by Pembridge, the bowl you've seen made here is up for sale.
Feeling inspired? Create your own tree-stump wall art: