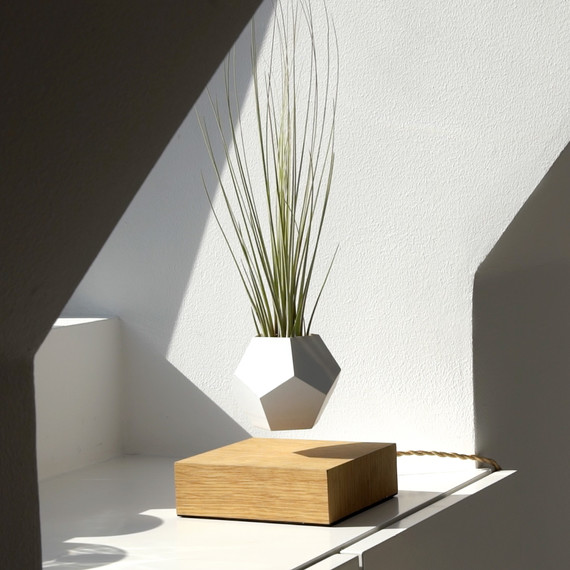 A levitating planter? It may sound like something out of a movie, but it's not science fiction -- you can really buy one! What better way to impress your guests than with a futuristic pot that floats above the counter?
LYFE is a zero-gravity growing system that, as the company puts it, will "set your plants free." The product consists of a wooden base and a geometric silicon planter. Using magnets, LYFE gently levitates the pot and its contents over the base, rotating the plant throughout the day. The planter itself even has a hidden drainage system and water reservoir to prevent overwatering.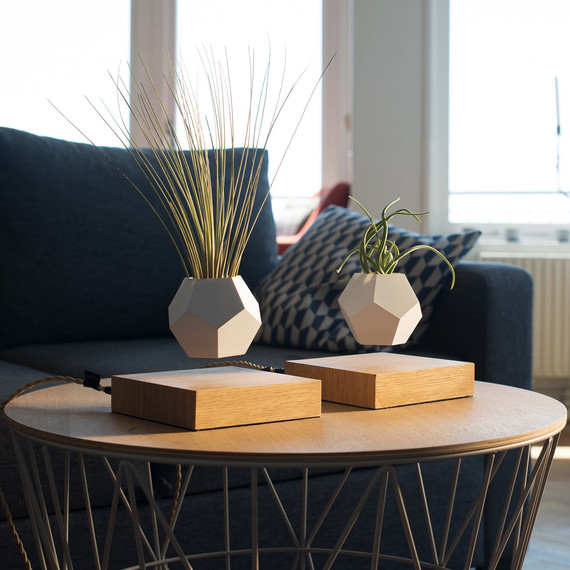 There are endless ways to display this cool planter in your home. You could use it as a centerpiece in your living room with an air plant inside, or you could plant herbs in your LYFE and let them thrive on your kitchen counter. Since the planter rotates, it will give your greenery even lighting to ensure optimal growth. LYFE is definitely taking home decor to new heights!
Related Video: How to Grow Indoor Plants