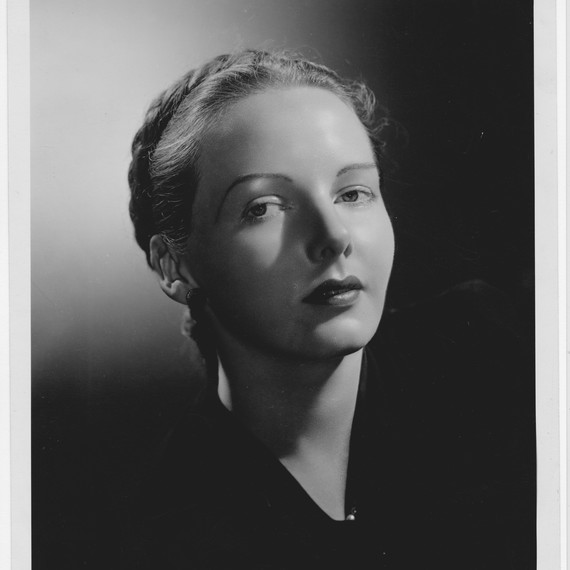 Before food writing became the dominant genre it is today, there was Mary Frances Kennedy Fisher.
Above all, Fisher was a writer. She loved words. And food? Her favorite metaphor. Novelist John Updike called her "a poet of the appetites." Others deemed her a philosopher of food, the first to pen the "food essay." Many — writers, chefs, and gourmands alike — agree on her unique ability to write, openly and honestly, about the human condition ... and everything delicious about it. 
(EAT: oysters, a sensual food often connected with MFK Fisher)
Fisher's fondness for stories began during childhood. She wrote her first poem at the age of five. As a teen, she was a stringer for her father's newspaper, drafting up to 15 articles a day. But it was an Elizabethan cookbook she discovered at the Los Angeles Public library, one day, that ignited her interest in writing about cooking. 
Throughout a 60 year career, Fisher wrote over 30 books — including a children's book and a screenplay — countless essays, cookbook reviews for The New Yorker, and witty travel chronicles. One of her most popular books, "The Art of Eating," curates some of Fisher's earlier works including "Gastronomical Me", "Consider the Oyster", and "An Alphabet for Gourmets," among others. 
As much as her work is about food, it is also not. Fisher was never considered a cookbook writer or even a food writer in the way that say, Julia Child is. She published one book, "With Bold Knife and Fork", that is closest to a cookbook with its 140 recipes, but it is not Fisher's most popular. The chapters are peppered with Fisher's signature poignant commentaries on childhood, death, life, and sex. 
(LEARN: about the adventures of MFK Fisher, James Beard, Julia Child, and friends in the South of France one summer)
With her unparalled writing style, from raw yet warm to sharp and sardonic, many other "serious" 20th century writers disapproved of Fisher. A woman using food as a trope to understand and explain emotions? No thank you. 
"People ask me, 'Why do you write about food and eating and drinking? Why don't you write about the struggle for power and security and love, the way others do?' They ask it accusingly, as if I were somehow [...] unfaithful to the honor of my craft," Fisher wrote in the 1943 Gastronomical Me, a collection of coming-of-age stories during her newlywed years in France. But to her doubters, she simply replies: "Like most other humans, I am hungry." 
(COOK: bring France into your kitchen with these easy appetizers)
Despite being often overlooked as a writer — and a female one, to boot — during her lifetime, today, Fisher is honored as a crucial part of both the culinary and literary movements. Be it her youthful tales of forbidden foods, or her sometimes sensual outlook on people and how they dined, Fisher believed: "There is nourishment in the heart to feed [our] wilder, more insistent hungers."