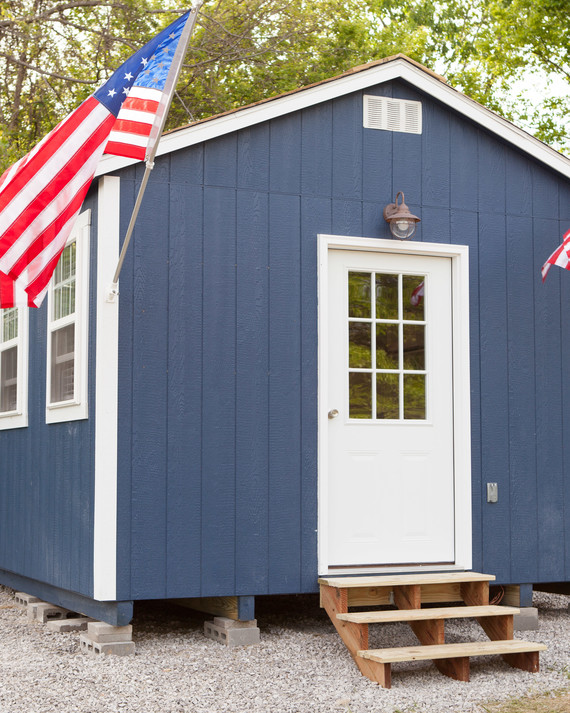 The tiny home trend initially appealed to those who wanted to live simply and be more eco-friendly, but today, people are finding new, innovative ways to put the concept of tiny houses to good use. One example is Veterans Village, a community of one-room homes created in Kansas City by the Veterans Community Project. 
Veterans Village provides free transitional housing and an on-site community center for the city's homeless veterans. There are 50 individual homes available, each with its own kitchen and bathroom. The living spaces are stocked with free food and other necessities -- everything the veterans need to have "privacy, a sense of security and the ability to reintegrate at a comfortable pace."
Further, the organization explains that veterans can customize many aspects of the tiny houses to increase their sense of pride and ownership. After all, it's the little details of your living space that turn a house into a true home -- adding personal touches makes a space more comfortable and welcoming. The same holds true for your own house!
The Veterans Community Project recognizes the importance of this sense of ownership and belonging as its residents work to get back on their feet. Additionally, when veterans do move on from the community, they're allowed to take items from inside the home with them. 
What a wonderful, innovative use for tiny homes! 
Related Video: How to Make the Dining Room Welcoming​