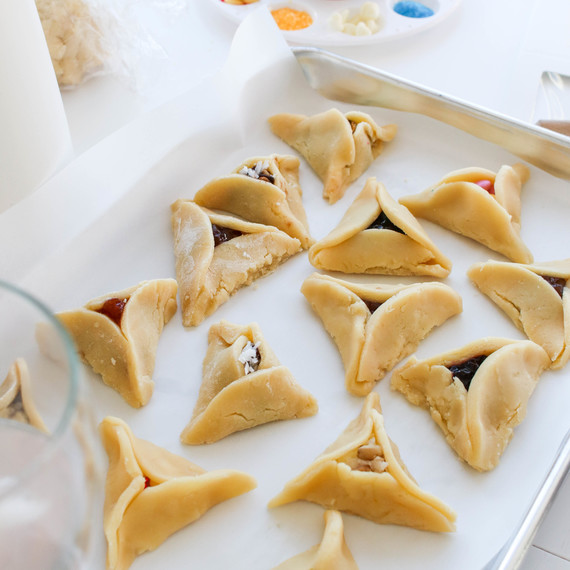 Celebrating Purim this year? Here's a fabulous idea: Invite a group of friends over to bake hamantaschen cookies, the traditional treats that symbolize the villain of the age-old Purim story and celebrate his defeat. Whether or not your guests are yet familiar with hamantaschen, they're in for a fantastic day of baking they won't soon forget — with individual baking stations, tons of non-traditional toppings, and so many more "good things."
We've got the low-down on how to host a hamantaschen-baking party that minimizes stress and maximizes fun.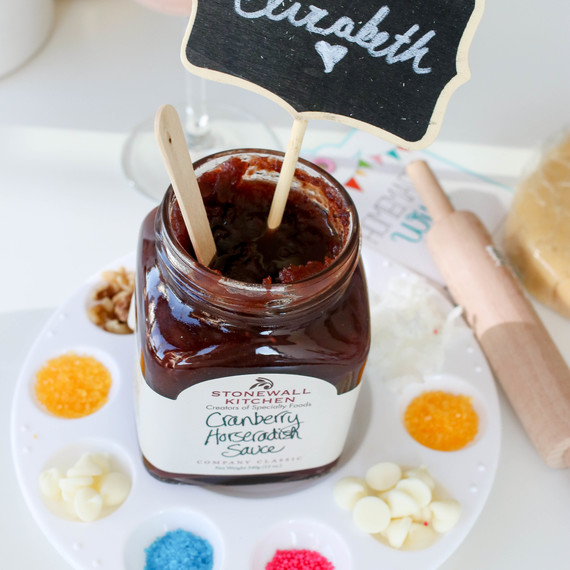 Step 1: Prepare individual stations
No fighting over rolling pins and cookie cutters at this party. Each guest received their very own miniature rolling pin, available at NY Cake and dozens of online resale shops, along with a flurry of toppings (everything from little candies to sprinkles to flaked coconut and white chocolate chips) — all housed in a plastic artist's palette. In the center, where paints are normally mixed, I plopped down a whimsically-flavored jam. Chalkboard "place cards," dropped into each jam jar, made each station feel complete (and extra personal). There's something about signage that always does that. I also added a takeaway box for each guest, which was waiting by their baking station.
[BE INSPIRED: 7 Ways Chalkboard Paint Can Change the Way You Live and Entertain]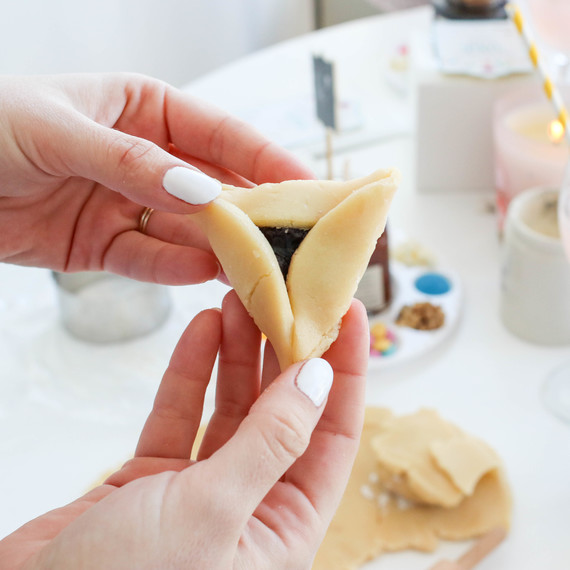 Step 2: Add the dough 
I used Martha Stewart's hamantaschen recipe, doubled, to give each girl their very own pile of dough. Make it the night before, then divide it up into enough groupings for the number of girls you'll be baking with. Finally, wrap it up in cling-wrap and let it chill in the fridge overnight.
[GET THE RECIPE: Hamantaschen]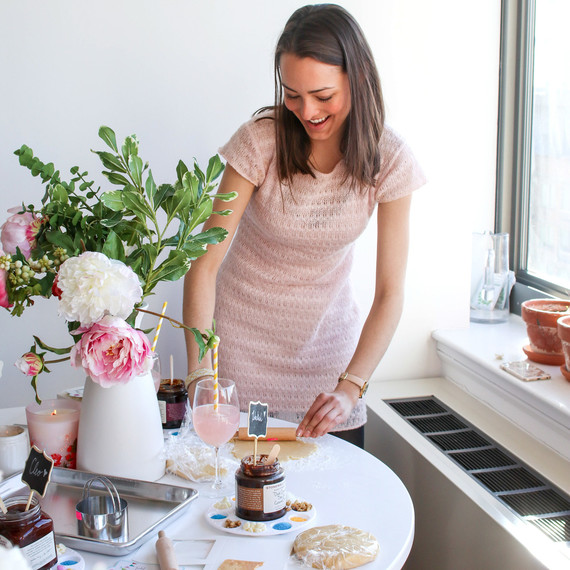 When each guest arrives, they'll find their toppings "palette" and jam and rolling pin... and their very own piece of dough!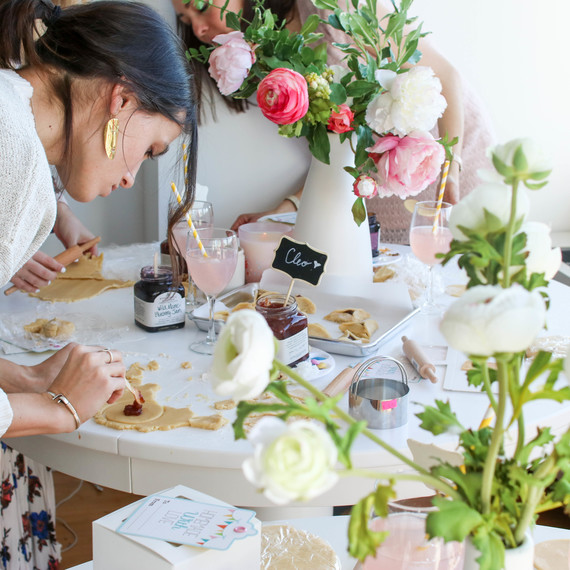 Step 3: Make sure there's something to sip!
No party's complete without a cocktail. Try this lillet rose one — the perfect it's-almost-spring drink.
[SIP THIS: Lillet Rose Spring Cocktail]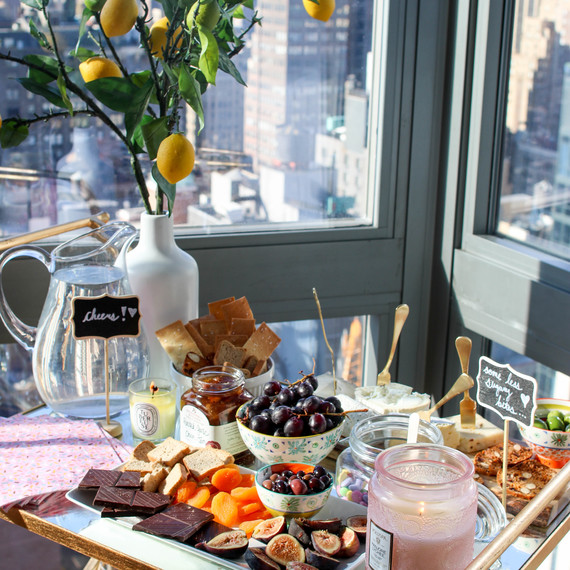 Step 4: ...and plenty to eat!

As any home baker knows, it's best to have some savory nibbles on hand if you're planning to be around sugar all day. I opted for a smorgasbord of goodies, all of which contrasted with the sugary dough and toppings nicely. Think: a cheese board with olives, dried fruit, nuts, and more. You could even opt for a crudite platter and bowls filled with fresh fruit.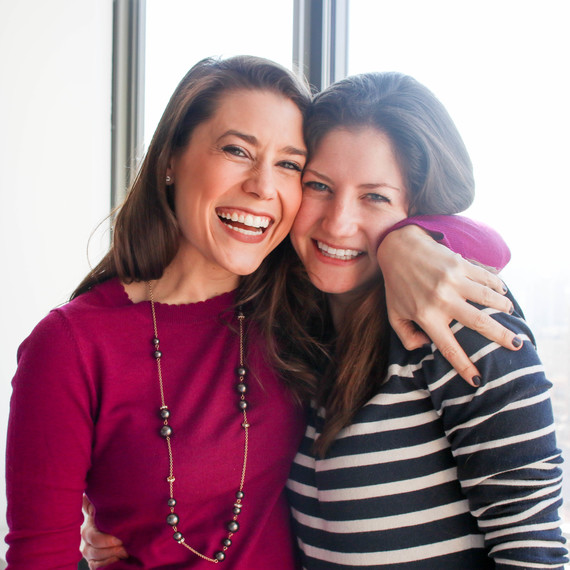 All you need is something to cleanse the palate and change up the sugar-everywhere vibe! Enjoy with friends!
Feeling hungry? Watch Martha make her own version of Hamantaschen cookies: