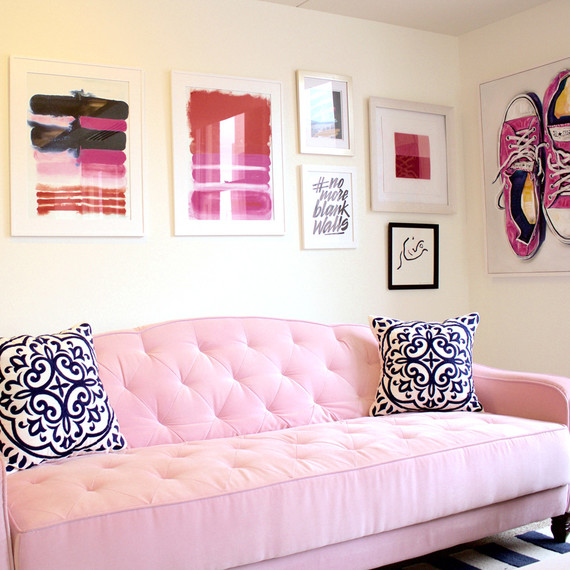 If you're looking for some office decor inspiration, look to Liz Lidgett and Kate Wagner at Adore Your Walls, a brand-new company that helps you find art for any space you love with the budget you have. These two execs just moved into their new space and looked for quick, simple, and on-budget ways to decorate, while infusing their personality throughout. Also a must for Lidgett and Wagner: bright pops of pink in the decor and furniture to be on brand with their logo.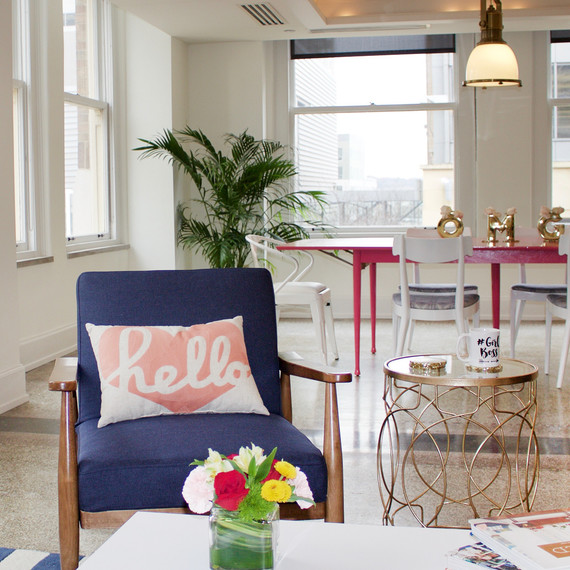 While Adore Your Walls is still a new startup, they stuck to their budget by updating Craigslist and yard sale finds into chic office staples, as well as turning to discount retailers for furniture they could personalize with accessories and decor to make their own.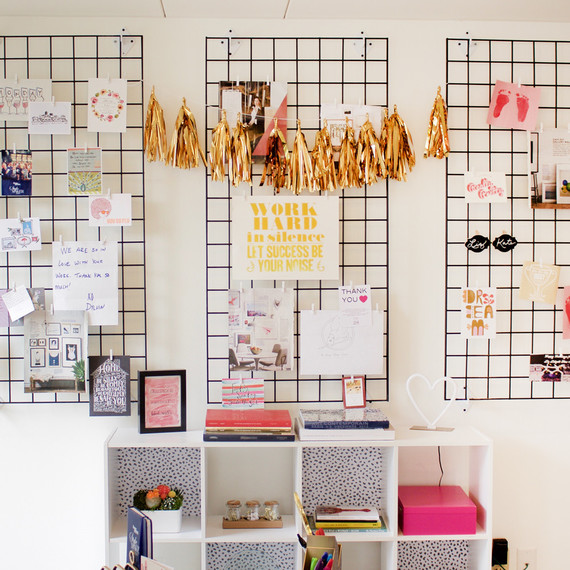 They found two simple projects to amplify their need for storage and display in an elegant way. To get this look, try hanging a few retail grid panels and using mini clothespins (in your favorite color) to hold up your inspiration, to-do lists, or family photos. Lidgett and Wagner also found new life in an old bookshelf by backing it with different removable wallpaper patterns from Chasing Paper. 
Sticking to their pink color palette, they found these same hue and coordinating pieces that really brought their space to life.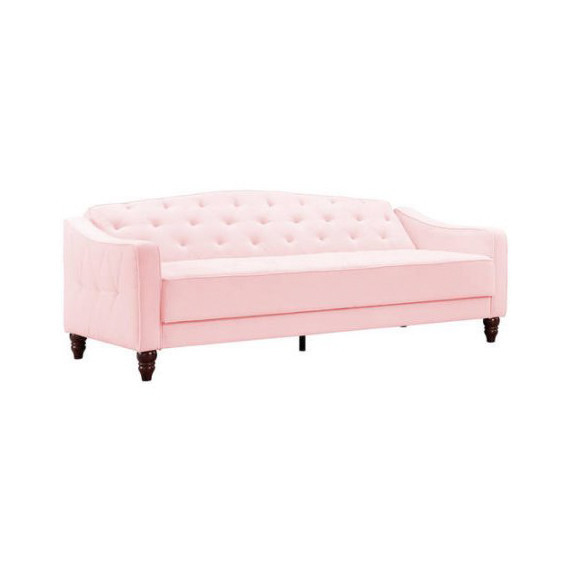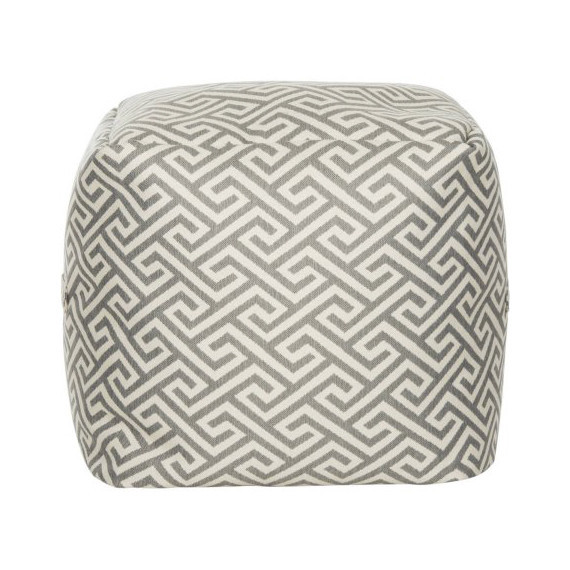 They wanted a neutral essential that was beautiful and functional. They added this pouf to add coziness to the space, but also double as another seating option.
Greek Key Pouf, $69, Walmart​.com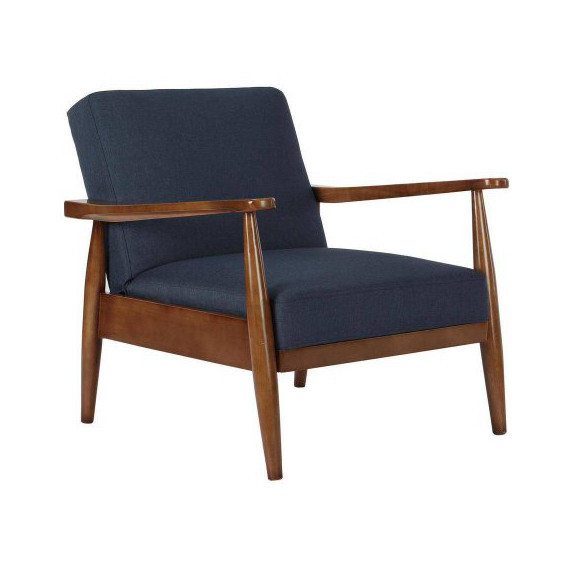 These mid-century inspired chairs have all of the look, but not the price tag of the originals.
Flynn Mid-Century Chair Wood with Linen Upholstery, $149, Walmart.com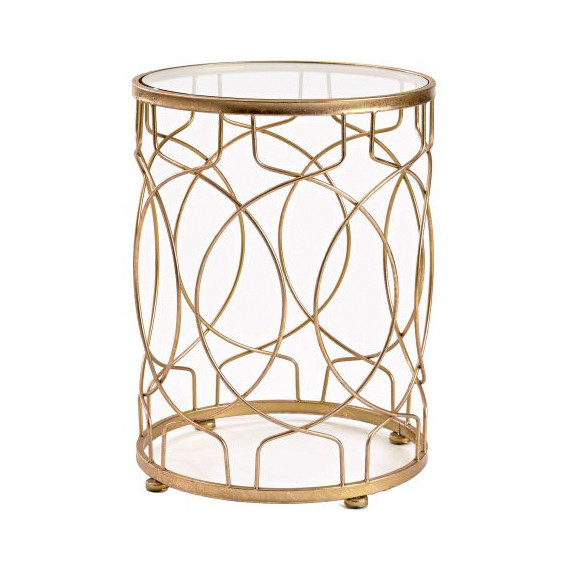 They also added some light metallic touches, like this side table, to keep their office fashionable, yet timeless.
InnerSpace Loop Side Table, $99.97, Walmart.com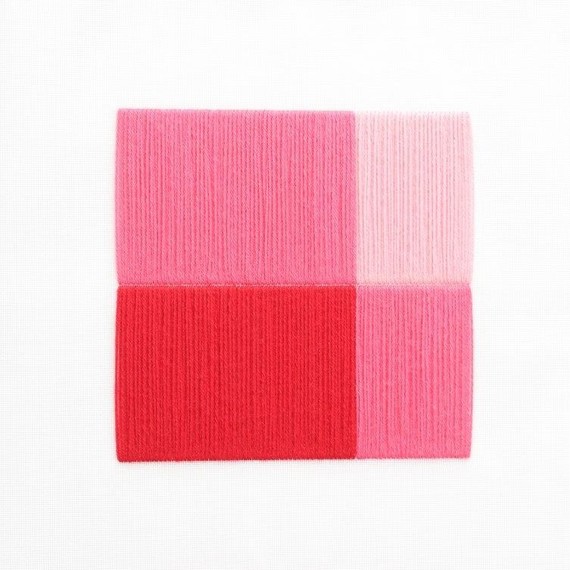 Lidgett and Wagner also looked to artist Jane Denton to create an one-of-a-kind embroidered mural that incorporated their color palette in fun, yet textured way.
Jane Denton Pink + Red artwork, $395, JaneDenton.co.nz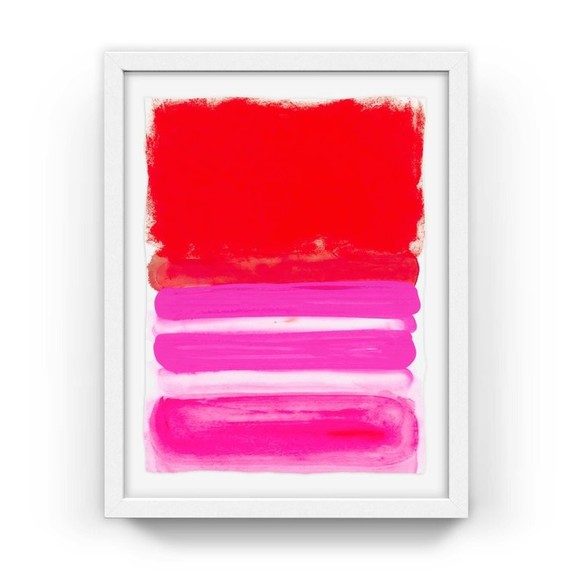 Lidgett and Wagner also turned to artist Kristi Kohut, for artwork that was modern, colorful, and energetic -- a true centerpiece on their wall.
Kristi Kohut Be Vibrant print, from $15, KristiKohut.Studio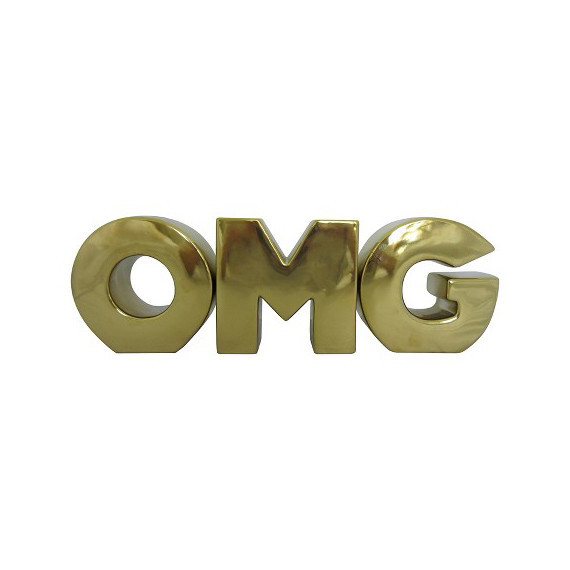 These OMG vases by Joy Cho also added a touch of whimsy to their conference table.
OMG Vases, Oh Joy!, $29.99, Target.com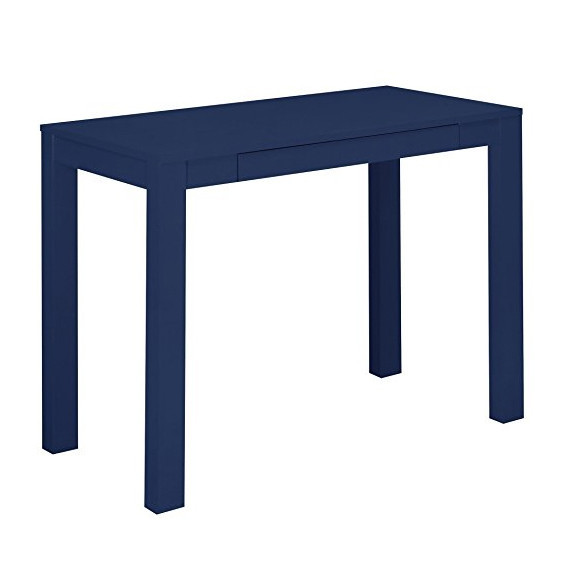 To balance out the corals, fuchsias, and rose colors throughout the space, they added a no-fuss, classic navy parson desk.
Altra Furniture Navy Parson desk, $50.47, Amazon.com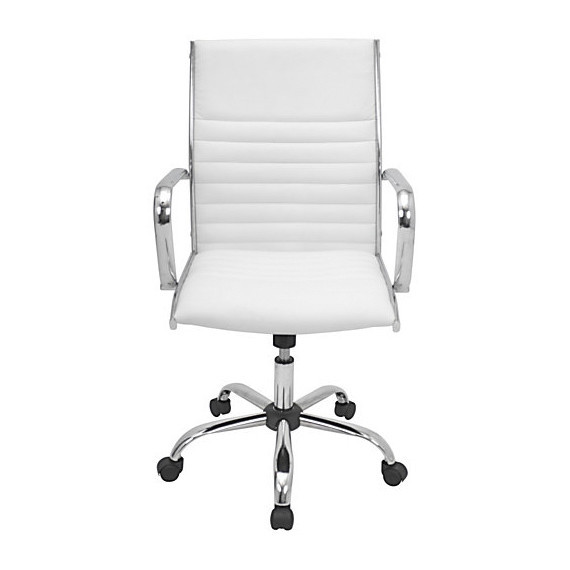 Comfortable and stylish is oftentimes an unusual combo for an office chair, but Lidgett and Wagner found these to perform on both fronts, while not competing with the desk and artwork in their office.
LumiSource Master Leatherette Office Chair, $169.99, OfficeDepot.com
WATCH: A Dozen More Tips from the Adore Your Walls Office Space Transformation