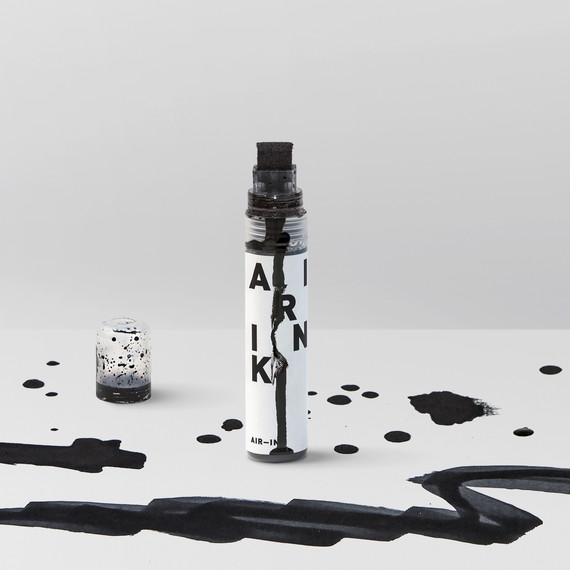 Are you someone who uses a pen, or an artist, who's also passionate about environmental issues? We thought so. Now, you have to check out this amazing new product! The AIR-INK art supplies from Graviky Labs contain ink that's created from air pollution -- how cool is that?!
Making ink out of air pollution sounds pretty wild, but the process is relatively straightforward. Graviky Labs created a contraption that's installed onto the exhaust pipe of cars to capture outgoing pollutants. The device, called a KAALINK, collects soot, which is then processed to remove heavy metals and other harmful compounds. What's left is a carbon-based pigment that Graviky uses to make AIR-INK! 
Current AIR-INK products include 2mm, 15mm, 30mm and 50mm markers, as well as as jars of screen printing ink. Each ounce of ink in these art supplies negates around 45 minutes of diesel car pollution, according to the company. Making our air a bit cleaner is certainly something we can get behind.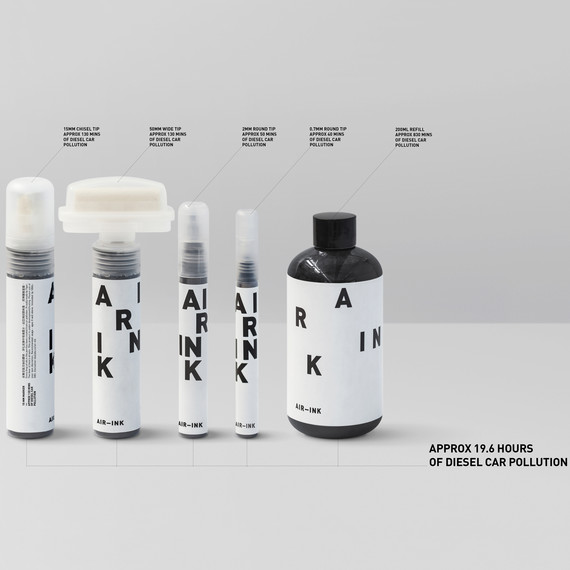 AIR-INK is being funded through Kickstarter, and as the brand expands, they hope to create other art supplies like oil-based paints, outdoor paint and more. 
[CHECK OUT: Improving Indoor Air Quality]
Need some inspiration on how to use AIR-INK? Check out some of the amazing artwork people have created with this eco-friendly innovation. 
What will you create with your air pollution?  
Related Video: Environmentally Responsible Products