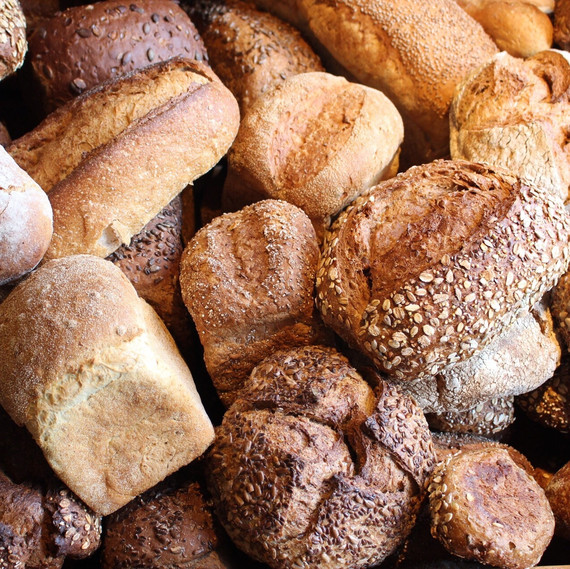 It's no secret that reducing food waste is good for the environment (necessary too), but a new report shows that contrary to popular belief, less waste comes with an added benefit for businesses: financial gain. 
Investing time and money to curb food waste has been regarded as, well, not the most cost-effective move for restaurants, stores, and other food businesses. Turns out that isn't true.  Champions 12:3 is working to let businesses know that reducing food waste can actually reduce expenses pretty significantly and to refute the mistaken belief that throwing out unused food products is a cost that's just part of doing business, whereas the adopting technologies and tools to reduce waste would just place an additional (and unnecessary) financial burden on businesses.
(READ: Brits are reducing food waste by using it as truck fuel.)
Champions 12:3 is a group of NGO leaders, businesspeople, government figures, and research organization executives aimed at reducing food waste. And as big businesses like supermarkets and restaurants tend to produce the vast majority of waste worldwide, the coalition is making it a point to better educate the CEOs and leaders of companies on why focusing on reducing food waste is a smart choice.
According to Tesco CEO Dave Lewis,  who heads Champions 12:3, the problem stems from the fact that there isn't a lot of accessible information for businesses that can help decisionmakers understand what reducing waste looks like from a financial standpoint. And unfortunately, without that kind of baseline, many businesses are cautious about making the switch and investing training programs, packaging upgrades, and necessary equipment to curb waste. So, what Champions 12:3 has done is make that information available in the form of data. 
(READ: Doggy bags in Europe curb food waste, but provoke controversy.)
The coalition partnered with WRI and the Waste & Resources Action Programme to publish a report on the business case for curbing waste, which found that waste-reducing efforts are a pretty financially savvy investment for companies. In looking at more than 1,200 businesses across 17 countries, the report found that, on average, every $1 that a company invests in waste reduction resulted in a $14 return. And beyond that (pretty dramatic) financial gain, the report makes it a point to highlight the non-economic benefits of waste-reduction efforts -- specifically, better relationships with stakeholders and establishment as an environmentally-responsible and ethical brand. 
The goal here, Lewis told Fast Company, is to use data and information like this to get the private sector on board with waste reduction efforts and to essentially halve the waste per capita by 2030. We're on board with that!