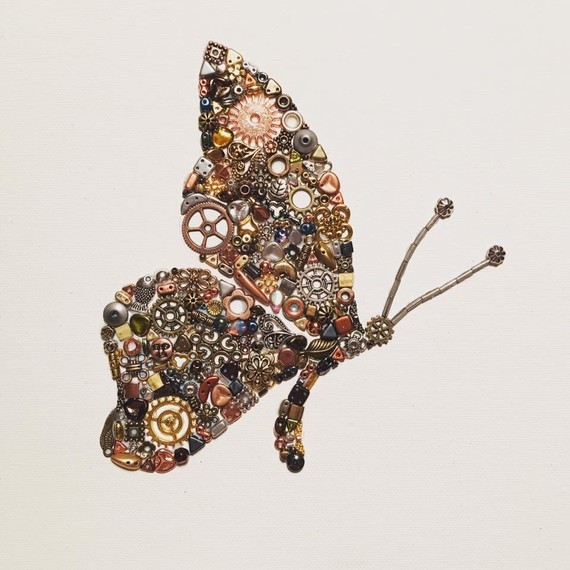 Have you ever worked on a craft project and had some material left over that you didn't know what to do with? (Count us in.) Or found a broken bracelet that was just too pretty to throw out? So often, materials slip right through our fingers that could've been used for a great crafting project. With upcycling, you never have to let anything go to waste again. As many of you probably know, upcycling is the art of taking everyday objects and reusing them to create something of higher quality or value. We love it because there are so many possibilities!
[CHECK THIS OUT: This Crafter Shows How to Upcycle Almost Anything Into a Work of Art]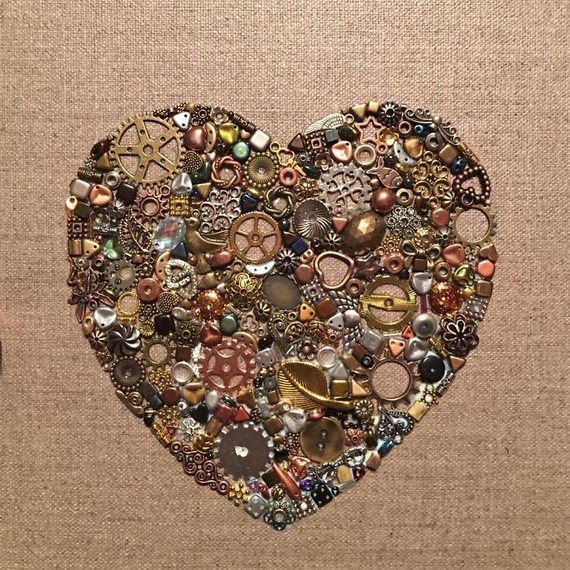 That's how we recently stumbled upon Maddy Edgar, an artist from the United Kingdom, whose artwork is the perfect upcycling craft. She uses metal cogs, beads, watch parts and charms to create various shapes, mostly animals, that result in beautiful wall-art. "I wasn't very good at art at school, or so I kept being told," Edgar tells Martha Stewart Living. "I was more interested in 'making something' rather than drawing or painting." Her work proves that you don't have to necessarily be "good" at art in order to make something beautiful.
To create her artwork, Edgar told us that first, she sketches out the shape she wants to create on canvas and then, using glue and tweezers, adheres on the different materials, a process that can take anywhere from 8-30 hours. (Now, that's dedication!)
[TRY THIS: 15 Genius Ways to Reuse Common Household Items]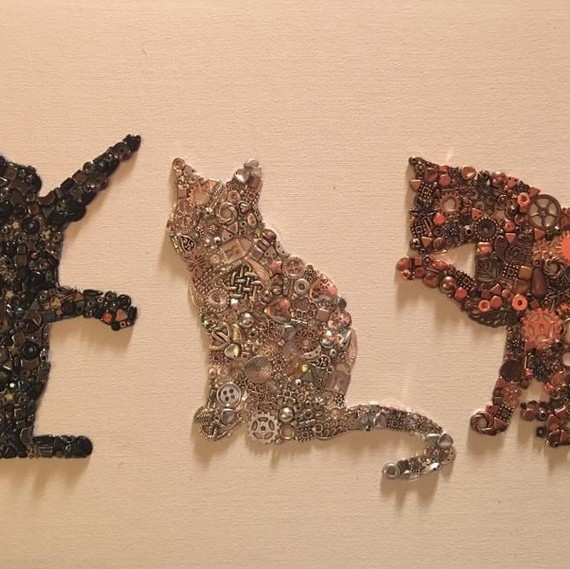 After the encouragement of her partner that she should set up a store for her work (instead of letting them pile up around the house), Edgar set up Maddy's Marvelous Makes on Facebook, where you can commission your very own creation. She told us that the most popular orders are for cats and that prices for your very one-of-a-kind piece are art range from $67-$160. We love looking at all her pieces and trying to figure out all of the different materials she uses to make this perfect upcycling craft.
Feeling inspired? Watch and learn how to make good use of a few loose tassels and charms: