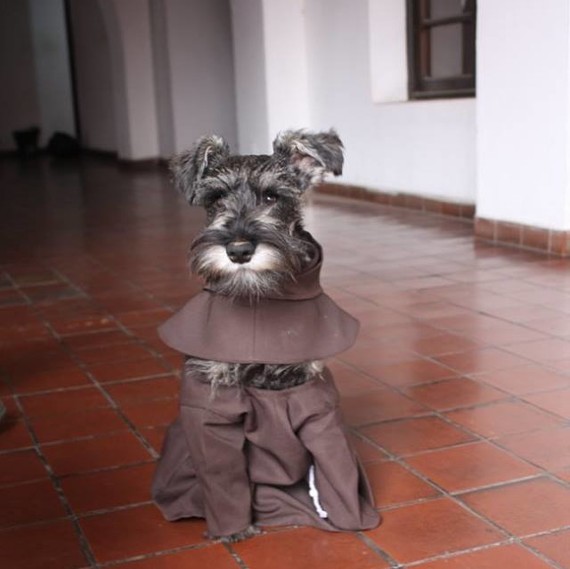 Every dog deserves a "furever home" which is why we love a good adoption story. But the story behind Carmelo, a little dog in Cochabamba, Bolivia, is admittedly a little different than the ones you have heard before. This particular dog, named Carmelo, was once a stray roaming the streets in a Bolivian town until he was adopted by the St. Francis Monastery.
It's safe to say that the newly homed pup, Carmelo is feeling right at home with the monks inside the monastery as he not only has a more formal name to suit his new family — Friar Bigotón, which is Spanish for "mustache" — but a complete handmade outfit to match. Now, he's adored by all of the brothers in the monastery.
[DON'T MISS: 9 Big Misconceptions About Adopting a Shelter Pet]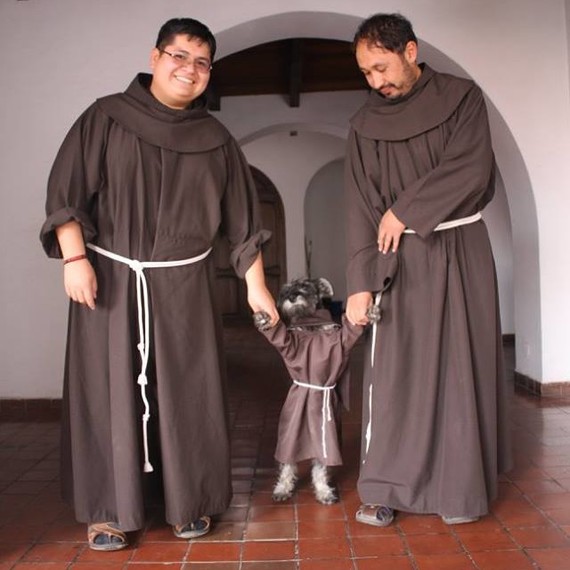 In fact, this particular monastery is known for their love and compassion toward animals as it made sense to all the brothers to adopt and care for their new furry friend. Friar Jorge Fernandez spoke about the new furry addition, saying to The Dodo, "Here, all of the brothers love him very much. He is a creature of God." Friar Bigotón spends his carefree days running through the church halls and "preaching" (as the brothers joke) to the fish living in the courtyard pond.
His adoption was arranged by a local animal rescue group, The Cold Nose Project (Proyecto Narices Frías). Both the shelter and St. Francis are hoping that other monasteries, churches, and religions in the country will follow by sheltering other stray animals.
[ADVICE: 4 Ways to Make Your New Pet Feel Happy at Home]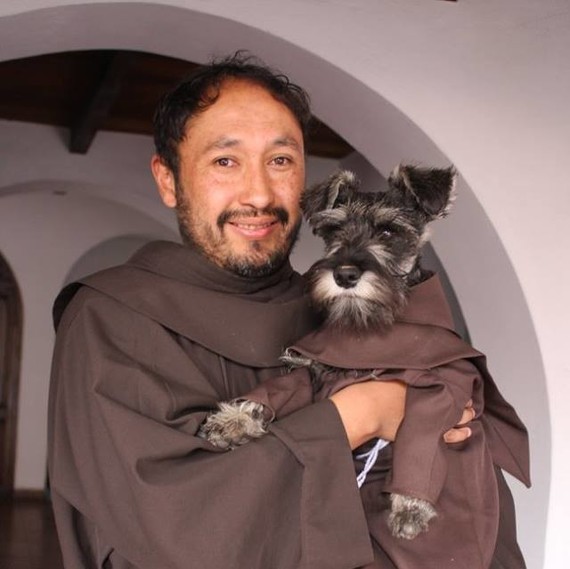 Looking at this pup and his happy new life, surely others will follow. After all, who doesn't love a feel-good story such as this one?
Our staff loves dogs too! Watch what happened when MSLO celebrated National Dress Up Your Dog Day: