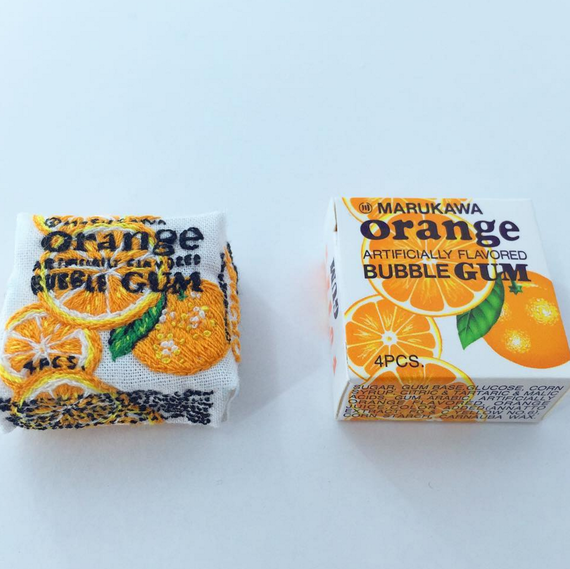 When you first look at many of artist Jessica Tang's pieces, you might think you're looking at an everyday object like a plate or a teapot. But take a closer look and you'll see that it is, in fact, an extraordinarily detailed work of embroidery.
As a Chinese American artist, she decided to reflect that mix of culture through the objects she chooses to replicate in her embroidery work, by imitating objects from her childhood. For example, one of Tang's pieces is a Chinese take-out box, which is actually an American invention.
[CHECK THIS OUT: This Embroidery Brings Portraits to Life]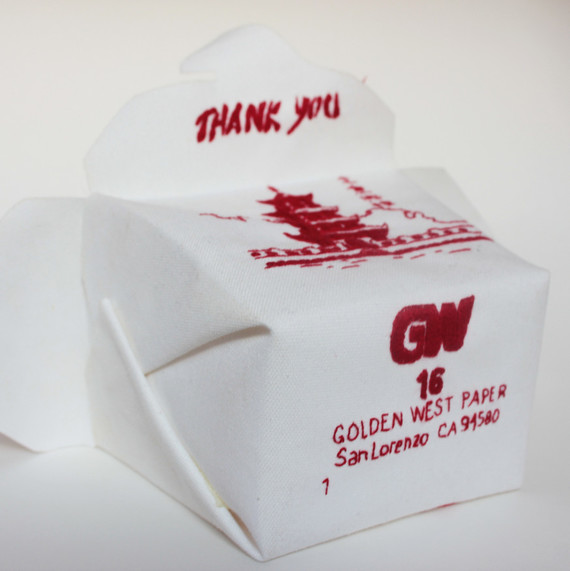 She told us that the reason she got into embroidery in the first place was because of an art performance she had seen while studying abroad in Seoul, South Korea, during her junior year. In it, a student crocheted herself into a cocoon. She tells us that it was then and there that Tang started considering playing with textiles and fiber herself.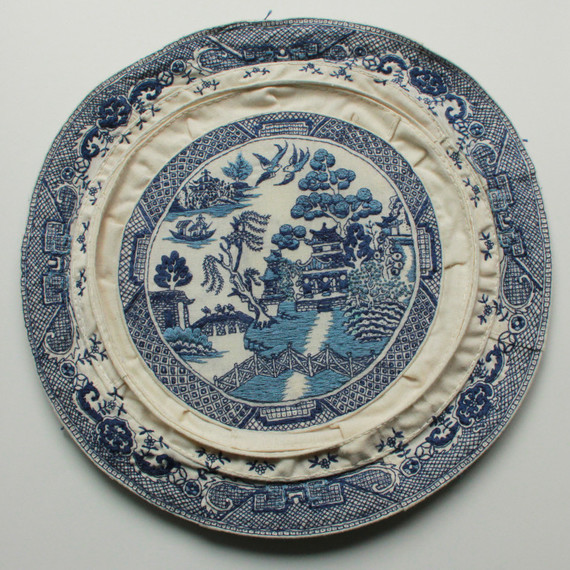 One of our favorite pieces in her collection is entitled "Blue Willow Plate," which Tang told us she was inspired to create because of the history and imagery behind it. What amazes us is the detail she put into the embroidery of the plate, and that by using origami and some wire for support, she was able to replicate not only the pattern on the plate but the shape of it as well. Other three-dimensional works she has created include a teapot, Chinese bowl, and a cup of noodles — each giving the illusion of being the object that they are portraying, down to the finest of details. (To be honest, if we saw them from the distance we're not sure if we'd know they weren't the real deal.)
Feeling inspired to try embroidery? Turn a plain straw bag into a customized summer clutch: