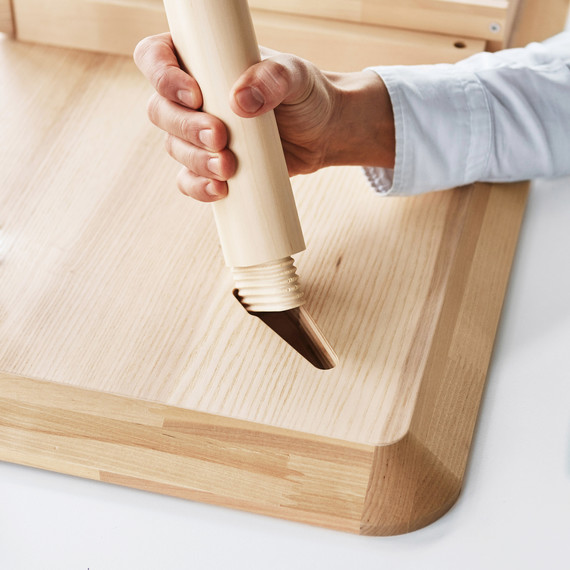 Ikea has some great furniture, but even the simplest pieces can be a bit tricky to put together. When Ikea kept hearing this from its customers, they decided to take action.
Now, the company is launching a new snap-in construction that it will roll out across its collections. The new joint style is called a wedge dowel, and it features a ribbed wedge that simply snaps into a corresponding hole -- no screws, hex keys, or wrenches needed. Not only does this innovation make furniture assembly a snap (literally), it also makes it significantly easier to disassemble your Ikea products if you move. 
The first line of Ikea furniture to use the wedge dowel is the Lisabo table series. The collection includes a TV unit, coffee table, desk, and more, and all the pieces can quickly be constructed using the snap-in dowels.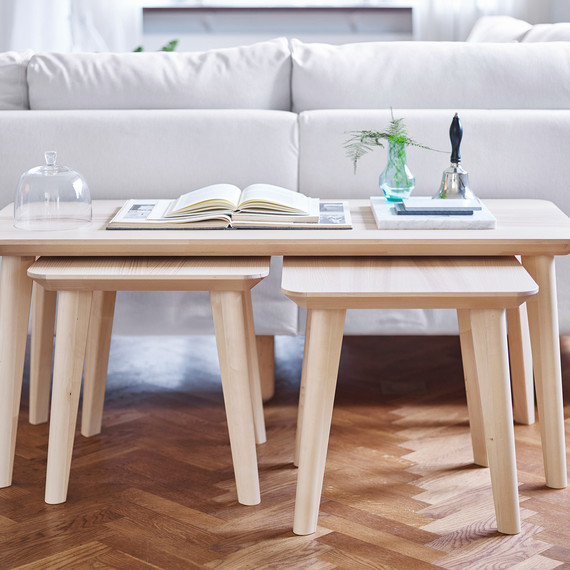 Related Video: Essential Furniture for Every Home