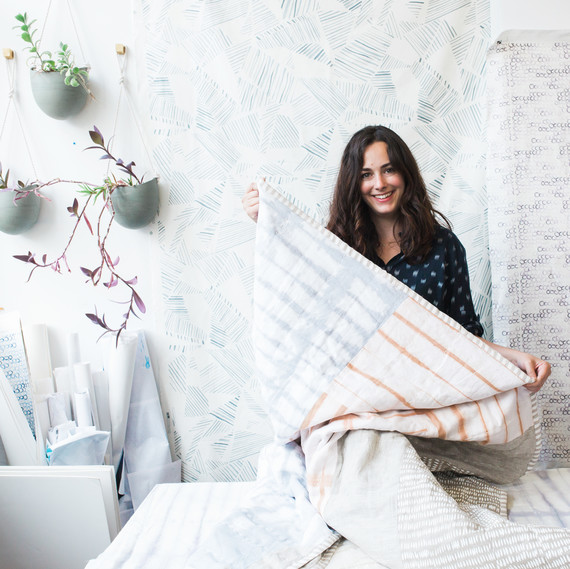 Brooklyn-based designer and artist Rebecca Atwood is every interior designer's dream. Her shop offers unique items for the home including pillows, wallpapers, throws, table linens, and fabric. Our recent obsession? Her newly released one-of-a-kind quilts.
[TASTEMAKER: Rebecca Atwood Shares Her Favorite Things ...and We Want Them]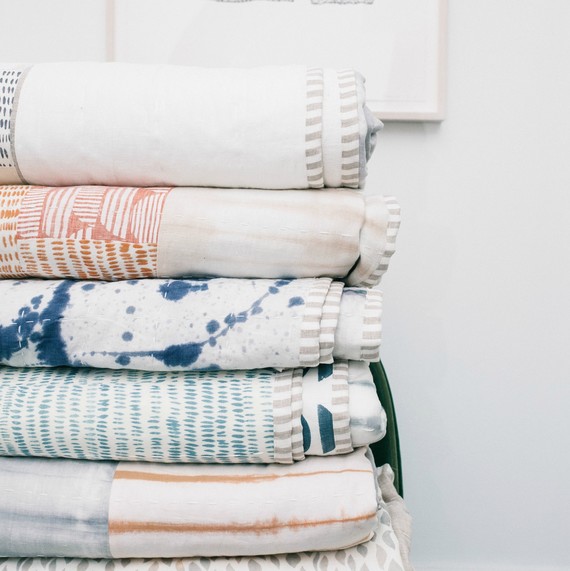 Making quilts may be something new to make for Atwood, but is an art form she has always loved and feels great ties to. Growing up, Atwood remembers the crazy quilt hanging next to her parent's dining room table, she was fascinated by the triangular designs and tried to find all the spots where the same fabric had been used. Quilting followed her throughout life, one memory that stands out is on a trip to India where Atwood saw women creating quilts to sell in the U.S. "It was a reminder that there are always hands touching the things we own today — and I wish that was shared more," she said.
Finally, her dreams came to fruition, as she started making her quilts about a year and a half ago. Atwood didn't want to waste a thing and found ways to use leftover fabrics from production in her quilts. She worked with her team and local quilt-makers they found in Brooklyn.
[MEET THE MAKER: Heather Jones is Making a Big Impact on the Quilting Community]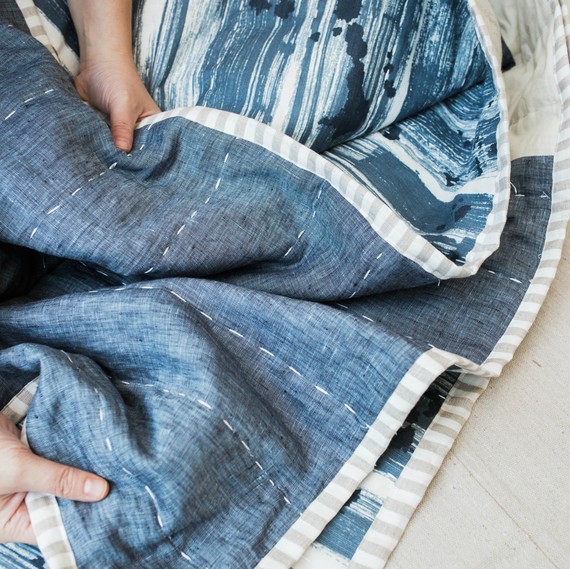 Only a handful of quilts were made in this first collection of one-of-a-kind quilts, which take their inspiration from Atwood's personal experiences with quilts, starting with the crazy one in her dining room. She told us, "The quirkiness is what I love about them, as you can tell they were made by hand and not in a big production run." The production run is so small, in fact, that only five quilts remain in this beautiful collection. Don't wait too long, head over to rebeccaatwood.com to take a look at the magnificent quilts she has left.
Feeling inspired? Check out Martha's quilts from the Whim collection: