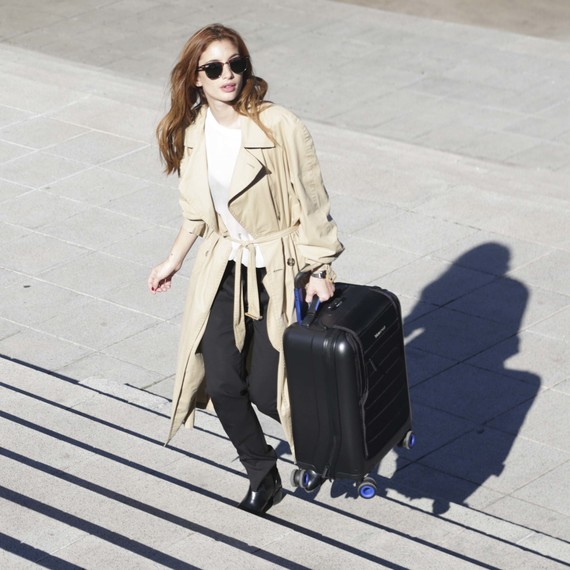 There's a delicate art to packing a suitcase. You have limited space and a weight limit, so it's important to pack efficiently if you're going to fit all your belongings, or anything you may bring back home. 
If you're guilty of over-packing (hand raiser right here), you may need some of the latest travel gear to help you out. 
1. Compression Cubes
Packing cubes are helpful for keeping your belongings sorted, but they don't do much to save space. Compression cubes, on the other hand, can help you use every inch of precious suitcase real estate to its full potential.
For instance, the Acteon Compression Packing Cubes gives you 55 percent more space by shrinking down your clothes. These new cubes are especially handy, as they have one compartment for clean clothes and another for dirty ones.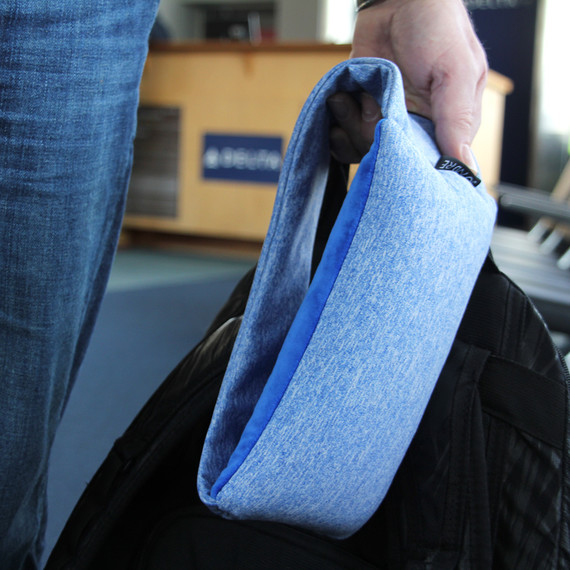 2. A Compact Travel Pillow
Travel pillows are a lifesaver on long flights or train rides, but they're typically pretty bulky and a hassle to carry around. In an effort to save space, the creators of the Voyage Pillow came up with a sleek design that provides all the snooze-inducing comfort you want from a pillow but takes up half as much space. 
3. An Electronics Organizer
Nowadays, most people travel with their favorite electronics in tow, and that can mean cords, chargers, and accessories litter your suitcase. Keep all your gadgets stored safely with a specially-designed electronics organizer. The Eagle Creek eTool Organizer, for example, has designated spaces for all your chargers, and its water-resistant design will keep your electronics safe should your toiletry bag spring a leak.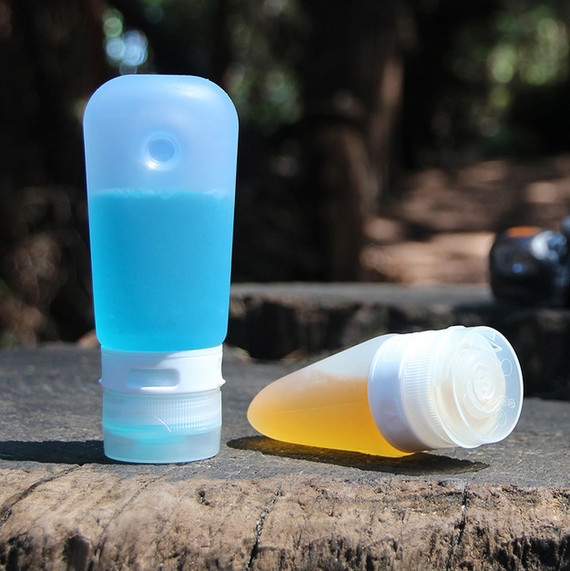 4. Smarter Toiletry Bottles
If you're living from a carry-on, 3-ounce toiletry bottles are a necessary investment, but a lot of the options out there are hard to fill, hard to dispense from, and hard to clean. 
Make your travels easier with smarter toiletry bottles, like the GoToob from Humangear. The containers come in three sizes, and they have a larger opening, an easy-to-squeeze tube, a built-in label, and even a suction cup so you can stick them to the shower wall.  
5. A Portable Digital Scale
There's nothing worse than getting to the airport and finding out your checked luggage is a few pounds too heavy. However, you can make sure you don't go over the weight limit with a handy digital luggage scale. These neat gadgets -- like the options from Smart Weigh or Balanzza -- are usually under $20 and take up no room at all in your bag.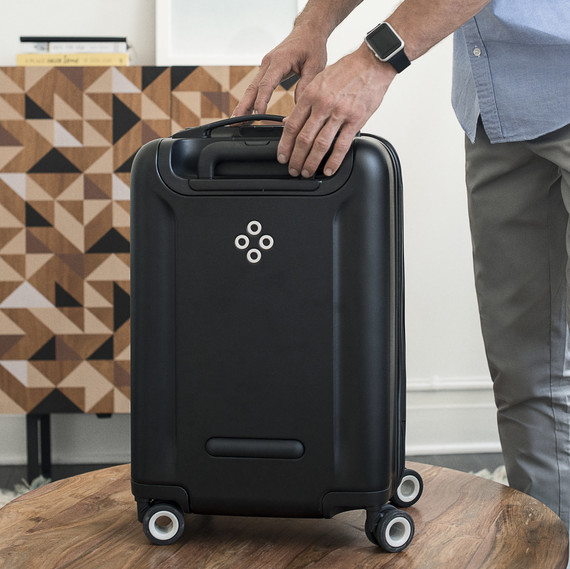 Bonus: A Smart Suitcase 
Want to get some of the features above built into your suitcase? Then you have to check out the Bluesmart One and Black Edition, two smart luggage options that will solve so many of your travel woes. 
The suitcases have built-in electronics compartments and digital scales, and they can be locked or tracked via your smartphone. Plus, the smart suitcases even have a phone charger for when you're running on empty, but there's no outlet in sight. 
Related Video: Handmade Custom Luggage Tags