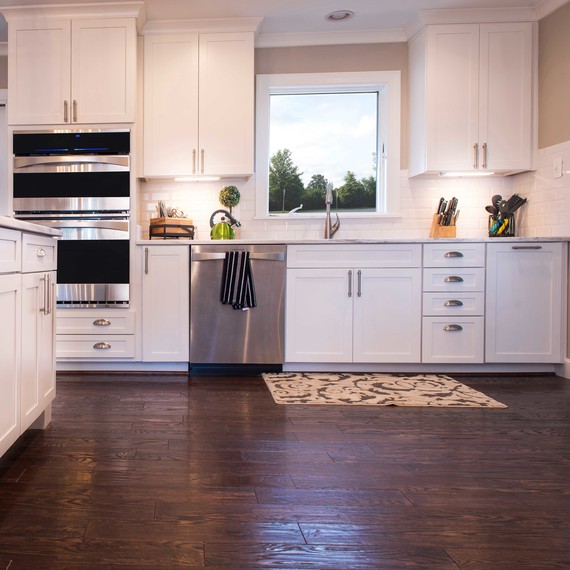 What to know
This durable varnish, the most common finish on post-1970s wood floors and staircases, forms a thick coating that fends off stains and scratches.
How to care for it
Clean monthly using a product for polyurethane. (Ask a pro about the best for your specific floors.) "Don't use anything that says it will add polish or luster," says Brett Miller, vice president of education and certification for the National Wood Flooring Association. Those products may temporarily boost shine, but they also leave an oily film that attracts dirt, which can then smudge or scrape the surface.
Troubleshooting tricks
Camouflage scratches with a wood-stain marker in a matching shade.