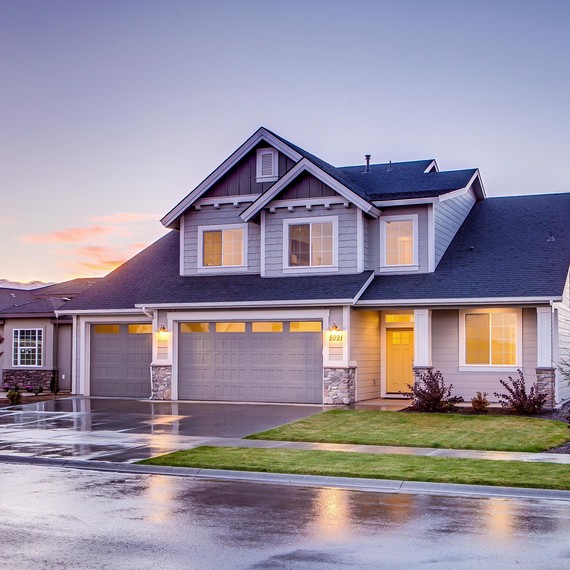 It's tax season, and while you may not look forward to filing all that paperwork, many people can look forward to receiving a tax refund. According to the IRS, the average refund last year was more than $3,000 -- a significant sum that can go a long way toward improving your home! 
So which projects have the best returns? We consulted with experts to find out the best way to use your tax refund to improve your home. Here's what they said.
Best Room to Update: The Kitchen
The general consensus among our experts was that you should focus your efforts (and your dollars) in the kitchen. Upgrades to this important room will go the furthest when it comes to increasing the value and livability of your home. 
"The best possible use of those tax dollars, in a way that will add value to a home ,is most definitely found in the kitchen," said Jasper Tollett, managing broker with The Lipman Group Sotheby's International Realty. "Simple changes and upgrades will bring new life to the kitchen while adding to your home's value."
Melanie Delman, president of Lila Delman Real Estate, seconded that notion: "Kitchens and baths will always remain good spaces to upgrade."
Best Splurge: New Appliances
If you received a substantial tax return, consider replacing your old appliances, such as an outdated refrigerator or stove. Not only will this purchase make your day-to-day life easier, but they also make your home more appealing to prospective buyers if you're thinking about selling. Plus, new appliances are generally more energy efficient than older models, so you may see potential savings on your energy bill. 
"State-of-the-art appliances, sound systems and smart home technology are becoming a more important trend," said Delman. 
[CHECK OUT: 12 Things You Need to Know When Choosing Kitchen Appliances]
Best Quick Fix: Light Fixtures and Paint
On the other hand, you might want to invest or save the majority of your tax refund and just put a couple hundred dollars toward home improvements. In that case, Tollett recommends buying new hardware for cabinets, or painting a few rooms. 
"One simple thing that you can do without breaking the bank is replacing dated light fixtures with something new and more modern," Tollett explained. "Also, remember that a little paint goes a long way! Painting a tired and dated room will add new life and also add value to your home."
[DON'T MISS: See How New Fixtures Totally Transformed These Kitchens]
Best DIY: A New Backsplash
Want to take a more hands-on approach to your updates? A DIY project will minimize your expenses and let you get your hands dirty. Tollett recommends adding a modern backsplash to your kitchen -- a project that lends well to DIY. 
"Adding a new backsplash to your kitchen can turn an eyesore into a stunning work of art," he said. "It's a simple task that can add some instant equity into your home."
[CHECK OUT: 6 Kitchen Backsplash Ideas That Will Transform Your Space]
Any of these projects is a good way to spend your tax refund, but you know your home best. If there's a different area that you think needs some attention, use your extra money to tackle the project you've been putting off -- it'll feel great when it's complete and potentially add equity to your home!
Related Video: Some of Our Favorite Bathroom Update Tips