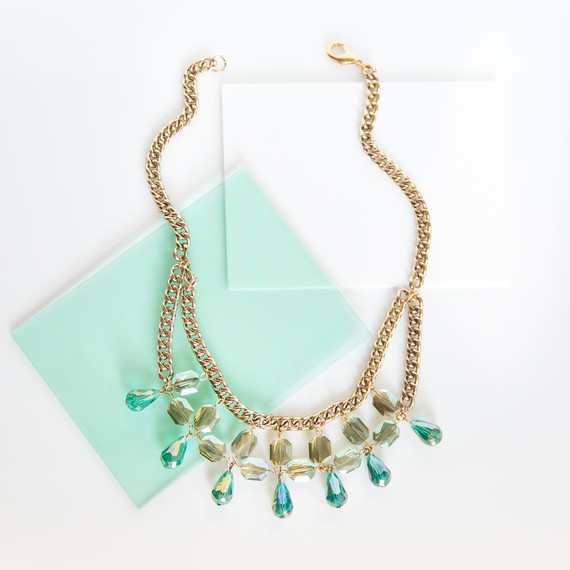 Soon, enough pints of Guinness beer will be flowing and everyone will be in good spirits to celebrate St. Partick's Day. On this proud Irish holiday, you're likely to see every shade of green. Why? It's an American tradition that harkens back to old Irish folklore. Revelers of St. Paddy's Day believed that wearing green made you invisible to leprechauns  and therefore, impervious to their mischevious pinching.
Of course, green wasn't always the iconic color of the holiday. Originally, it was blue! Green was thought to have flourished as a tribute to the Emerald Isles and inspired the color change from blue (back in the 17th century) in order to better match the Irish flag.
[TRY THIS: Make a St. Patrick's Day Statement Necklace]
Not to mention, green is reminiscent of the four-leaf clovers coveted by St. Patrick himself who used the tiny plants for his piotous teaching purposes. He used the clover to represent the Father, the Son, and the Holy Spirit to exemplify the Holy Trinity. Together, four-leaf clovers and the color green represent a sense of rebirth akin to springtime. March 17 falls right before the official first day of spring, which is another lucky reason why the color green was chosen for the holiday.
Today, the idea of wearing green has expanded from our wardrobes as cities such as Chicago dye their rivers a rich green and host parades both big and small around the globe. With any luck, you'll wear green on the day of March 17, otherwise, some serious pinching will come into play. (You can bet your shamrocks on it.)