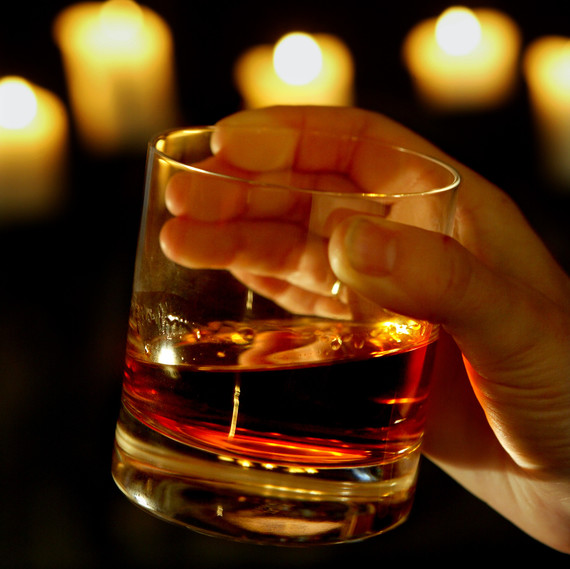 If you think there's no reason to visit New Orleans after Mardi Gras, think again. The Crescent City will be home to a celebration of a different kind March 24-26 -- the first-ever New Orleans Bourbon Festival. Replete with live jazz, bourbon tastings, panel discussions and even an open-air market, the festival promises a celebration of drinking in true New Orleans style.
(SHAKE IT UP: try a bourbon cocktail)
A city with a long history of cocktail culture (some of the country's most famous mixed drinks, including the Hurricane and the Gin Fizz, were invented right here), New Orleans is the perfect location for such an event. With its laid-back attitude and rich bar culture, no other place epitomizes the spirit of bourbon sipping quite like NOLA. While bourbon aficionados may be quick to point out that Kentucky (the birthplace of 95% of the world's bourbon) lays a particular claim to the brown liquor, it must be said that New Orleans, with its high concentration of craft cocktail bars and world-class bartenders, brings its particular magic to this favorite drink. Add to that, the city's close relationship with bourbon's sister-spirit, rye: Sazerac Rye (and its namesake drink, The Sazerac) originated at a French Quarter establishment of the same name in the 1800s, and had been enjoyed by New Orleanians ever since.
The festival itself, which touts over 30 bourbon and rye distilleries, will tap into the vibrant history of New Orleans with a recreation jazz speakeasy complete with live music and tastings -- all the essential trappings of a good time. Steps away from the festival, an outdoor market will offer bourbon-centric goods from artisans both local and national -- the perfect place to browse during a relaxed stroll, drink in hand -- including small-batch soaps inspired by the complex flavor profile of bourbon.
The festival also offers plenty of opportunities to learn about the rich history of bourbon -- and its future. Among the panel discussions will be a "Women In Bourbon," which will touch on how the beverage is changing from the exclusively male drink it once was. Some of the city's most highly-regarded restaurants are offering special bourbon-centric menus and even dessert locations like Salon by Sucre, known for its elegant, inventive king cakes and macarons, will be offering bourbon pairings suited for those with a sweet tooth and a discerning palate.
(INDULGE: with a macaron or two. We've got the recipes)
Of course, no trip to New Orleans would be complete without a boozy brunch: The weekend caps off with an awards brunch that will recognize leading distilleries and offer -- you guessed it -- more tastings and pairings with delectable southern brunch fare. For bourbon scholars and novices alike, this festival is sure to be a delicious -- and informative! -- way to reignite a love for bourbon in all its forms in The Big Easy. We'll meet you there and raise a glass together!
Watch how to make the quintessential bourbon cocktail, the Old Fashioned: