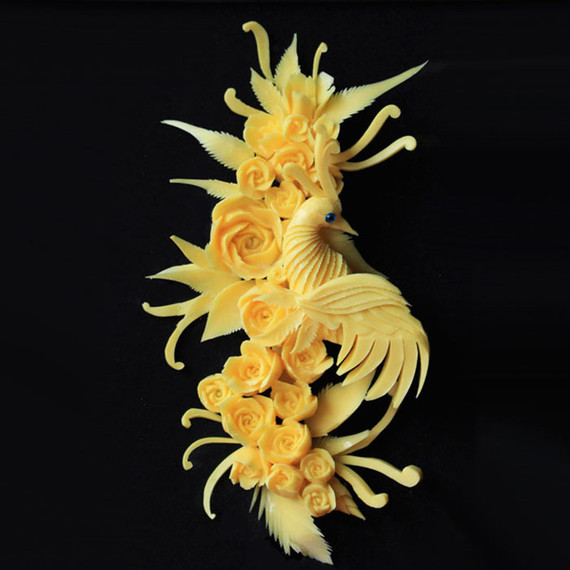 At first glance, these small-to-scale statues of glamorous birds, elegant floral arrangements, and swimming goldfish look like they are carved from stone. But take a closer look and you'll see that these carvings by Daniele Barresi are not stone at all — it's soap!
For Barresi, carving has been a lifelong passion as he started at the age of seven. "When I touch my knife, my mind gives up to the heart and it transmits directly, to the hands, giving different forms to the decorations," he says of the craft. "It's like magic." As if his elaborate soap sculptures weren't enough to make him a champion on his own, Barresi is actually a world fruit and vegetable carving champion too! More recently, he won that title while competing in Taiwan for the Fruit Carving Contest and International Art Exchange in New Taipei City.
[LEARN THE TECHNIQUE: Make Your Own Bath Bombs and Soaps]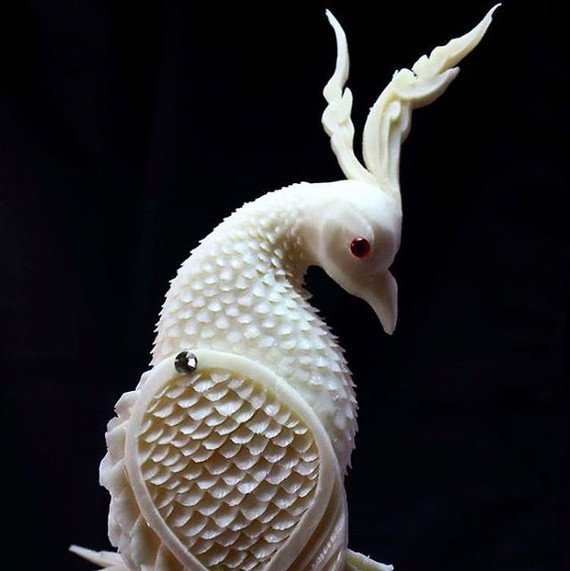 Aside from simply carving pretty objects, Barresi makes it clear that his art is more than a career, but a form of freedom. "When I create a new sculpture, I always try to convey passion," he says, "because for me, every incision, is a form of freedom, is a form of art." Barresi is currently working (aka turning bars of soap and pounds of melons into lovely sculptures) in Sydney, Australia where he is available for parties and event bookings.
[MAKE THIS: Fish in a Bag Soap]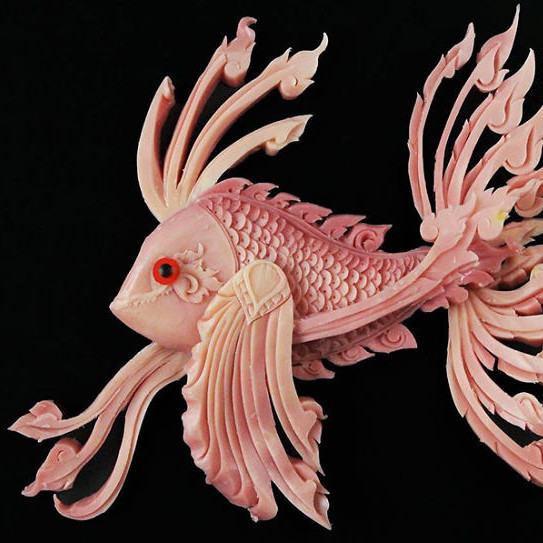 For those seeking more fanciful soap carvings, you can follow Barresi on Instagram as he posts detail photo after photo showcasing his detailed designs. In some cases, he shares quick Instagram videos that showcases his technique. There, you can watch tutorials and follow along to become a soap-carving pro in your own right.
Feeling inspired? Try your hand at one of our DIY spa projects — bath fizzies!