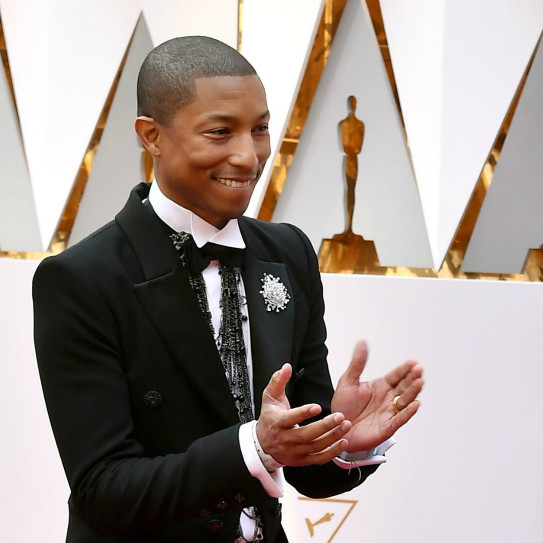 [MAKE THESE: Knitted Toys and Other Fun Projects]
Last month, Williams and his wife Helen Laishchanh welcomed triplets to their family, which already includes their 8-year-old son (whose name just happens to be "Rocket" by the way.) Williams was a music producer on the Oscar-nominated film Hidden Figures, which is why Ryan Seacrest presented him with three knitted rocket-themed baby toys, as a nod not only to the new additions to the family, but to the film as well. The rockets — knitted by Sheila Ortiz — were gifted to the happy couple by Seacrest on the red carpet and they couldn't have offered a more perfect gift.
"This is the coolest thing I've ever been given on the carpet before," Williams exclaimed to Seacrest.
You can watch the adorable moment below:
We only wish that we had come up with this idea first, especially since (fun fact) Martha herself is a fan of Pharrell.