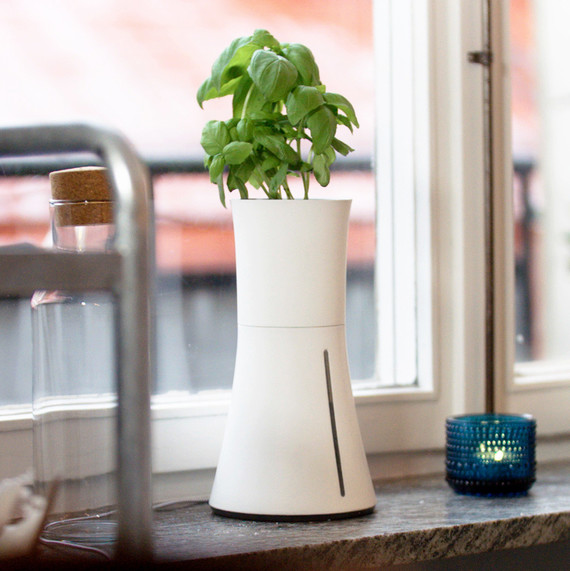 Fresh basil is one ingredient any home chef should always have on hand. However, if you can't wait until summer to grow the herb yourse, here's a neat solution to your problem: the automated Botanium hydroponic pot makes it easy to grow basil, chilies, and other herbs right on your counter, year-round. 
This smart pot has taken all the hard parts out of growing herbs. There's no soil, no watering and no root rot. Just plant your herb in the clay pebbles of your Botanium, fill up the water tank, plug it in and watch it grow!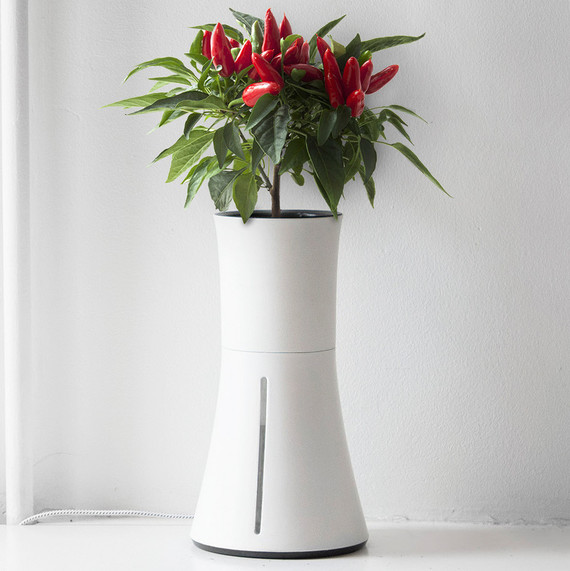 How does it work? The automated pot will water your plant three times each day, and the holes in the bottom of the growing space allow excess water to drain back into the water tank. Because the container reuses its water supply, you can even go on vacation without worrying about the tank running low. 
To ensure adequate plant nutrition, Botanium comes with nutrient packets to add to the water. This will help your herbs grow quickly into a flourishing plant. 
This is a great way to start growing your plants over the winter to then transplant in spring, or for novice gardeners to start growing their own herbs -- it streamlines the growing process to ensure success! And, don't forget to check out Martha's tips for growing herbs.
Related Video: How to Grow Herbs Indoors