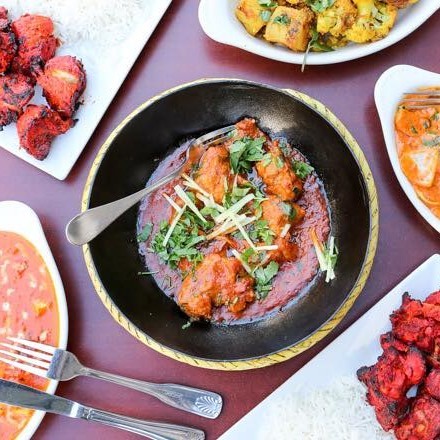 When Kazi Mannan first came to America in search of a better life, he had $3 in his pocket. Today, he's dedicated his life to helping the poor. Owner of the Sakina Halal Grill in Washington, D.C., Mannan has been serving the local homeless since 2013. And while most days bring in hearty crowds for curry specials and fresh naan, Mannan always has room for anyone who simply needs a hot meal, free of charge. 
"They thought I was tricking them," Mannan said of the first few patrons he welcomed in off the streets. His buffet of goat curry, saag paneer, and vegetable biryani seemed too good to be true. But Mannan told Eater D.C. he insisted to guests in need, "As long as I own it, this is your place." 
(READ: about an amazing restaurant in Spain that also feeds the homeless)
Originally run as Mayur Kebab House, the eatery has recently been renamed after Mannan's mother, Sakina, whom he lost several years ago. He says he gets his generous spirit from her. Born in a small village without any electricity or plumbing, Mannan and his nine other siblings had little growing up. Yet he recalls his mother never hesitated to welcome guests with some tea. "She gave everything of herself," he said. He always dreamed of overcoming poverty and, one day, owning a restaurant.
After cashiering at a gas station for a while, Mannan eventually saved up enough money to start a car service. He still runs that business today in hope it will help provide jobs to other immigrants like himself. In the kitchen at his restaurant, Mannan works with his brother and the head chef, Sohail. Also on staff are chefs from Nepal and India who Mannan says "represent places typically at odds with each other." Over food, they can come together.
As a Muslim-American, Mannan admits recent political unrest has him fearful. Yet he vows to remain hopeful in the goodness of humanity. "I show love with good food. Just think about what food has the power to do."
(COOK: share the love of food with one of our favorite vegetarian lasagna recipes)