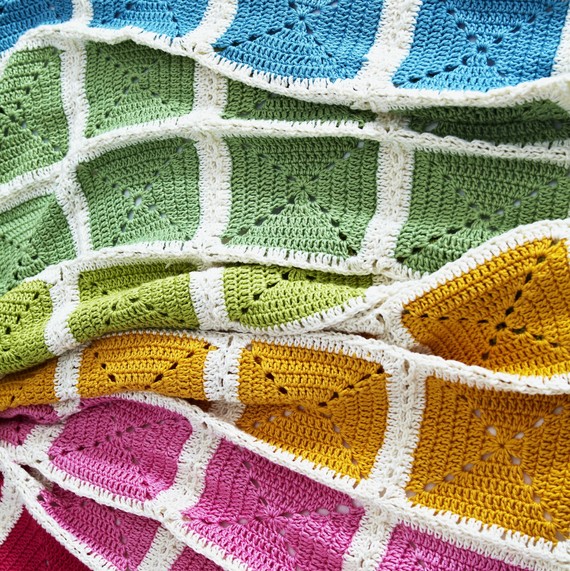 What combines plastic bags, crafty volunteers, and crochet hooks? It's the latest crafting-for-a-cause initiative to catch our eye.
In Florida, a group of women are crocheting sleeping mats for the homeless using — yes, believe it — plastic grocery bags. Group leader Debbie Barberee told NWFdailynews.com that she got the brilliant idea when she saw a similar sleeping mat design in Tennessee. From there, she started an online group to seek help from anyone willing to lend a (crocheting) hand, and so far, it's been a raving success — they have over 450 members. They meet once a week to cut and roll plastic bags into yarn — or "plarn" as they call it — and the completed mats are distributed to local sheriff's offices.
[TRY THIS: Crochet Your Own Cozy Clutch]
So why plastic? Not only is it environmentally friendly and sustainable, the plastic material lends itself to be surprisingly pliable, soft, durable, and easy to clean. It takes hard work and time —  it takes about 100 hours to complete a single mat — but the women say that it is worth it. "I think it's so relaxing to make them," said one member. "At night when I'm making them, I say a little prayer for whoever will receive it. It makes me feel good that they'll be sleeping on something other than the ground." 
Want to help? For more information, visit their Facebook group Crocheted Mats for Homeless.
And if you're feeling inspired, brush up on your crocheting and learn a new stitch: