You've heard the saying, ''Pretty as a picture." And while this may be true, nothing remains prettier (especially in the springtime) than beautiful tulips, roses, and peonies in abundance. It's the choice of subject for fine art photographer, Lucy Cuneo, who is combining her artistic photography skills with visions of blossoms.
Her work is a study in texture and color. "This series is an exploration of natural abundance," she says, "using traditional photographic film has afforded the images a greater depth, softness and sense of luxury, all which are necessary to create inviting, cloud-like images. " Kiana Underwood, a San Fransico floral designer of Tulipina also assists Cuneo with the peony arrangements before she photographs them on a medium format film.
[EXCLUSIVE: A Paper Flower Artist Shares Her Secret to Magical Blooms]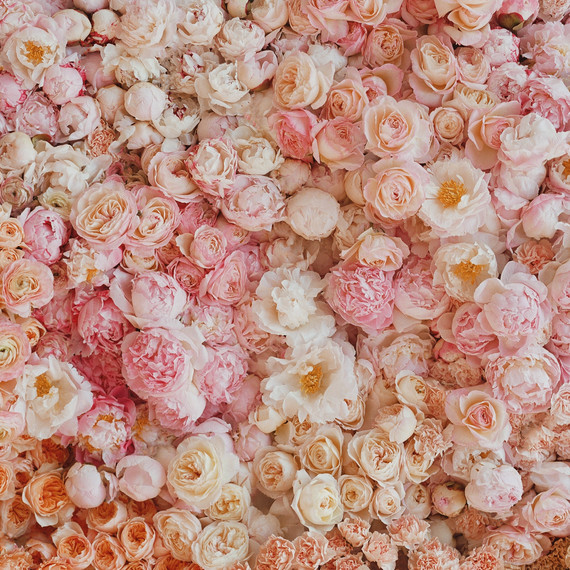 Cuneo's Fine Art Flower Series has been a dream in the making for years. "I graduated with a masters in photography from SCAD in 2012 and have wanted to expand our wedding photography business to include Fine Art for quite some time," she says. "I was, of course, so nervous to release these and am totally overwhelmed by their reception, I cannot wait to share more."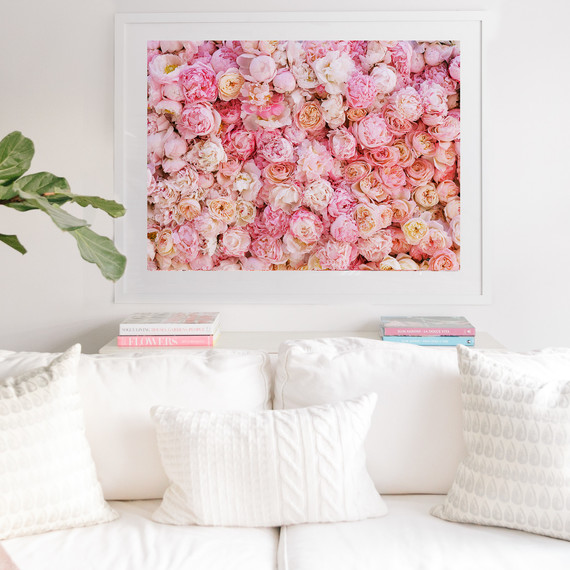 Her photographs exude a natural joy and beauty, helped in part by their larger-than-life size: 36x48. "The idea of the series was to fill a frame with life-size flower 'heads' and have it be an unmatched sea of color and beauty," she says. "'Charlotte Rose' our first piece is a 9-foot installation which we put together our first day in San Francisco. We hammered out the series in three long days in a natural light studio there; I am so grateful to Kiana Underwood of Tulipina, and her team, for their efforts in helping to achieve these shots that bring us so much joy. It's only the beginning, we have so much more to come!"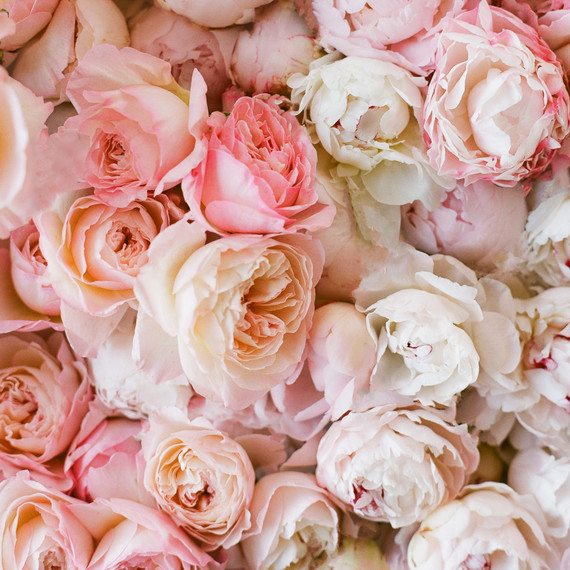 She also offers the same picture-perfect closeup detail in a pocket-friendly size — phone cases ranging from $30-43. Whether her peony photographs are on paper or phones cases, all of Cuneo's images appear to be springing into life with plenty of captured textures, colors, and of course, pink hues.
If you want to browse her gallery of prints, follow her on Instagram and her blog where she lives, writes and captures her life's motto of focusing, "On bringing beauty and joy into your home."
Now, who's feeling ready for spring?