Who better to talk trends with than the man responsible for the floral arrangements at every major awards show in Hollywood? Mark Held, owner of Mark's Garden, does the blooms for the Oscars, the Golden Globes, and the Governor's Ball, just to name a few. Read on to reveal his secrets to creating gorgeous arrangements for every entertaining moment, or shop his pre-arranged creations on his BloomNation page.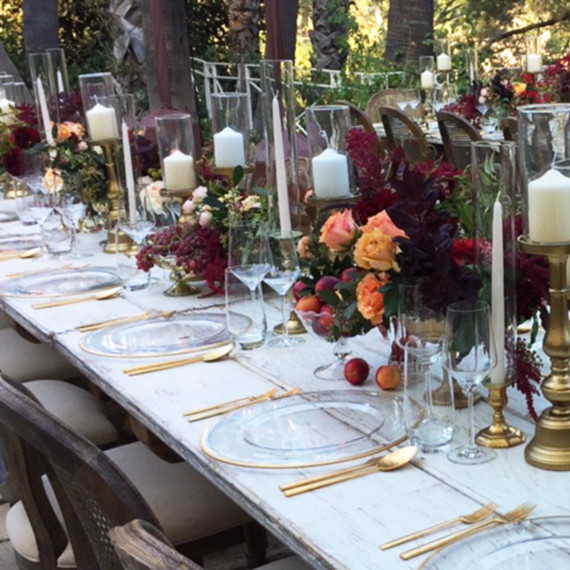 Try a Pop of Peach
Held draws inspiration from seasonal fruits or vegetables and then plays off of those colors. "Dutch still life paintings have been coming to life on many celebrities' table-scapes," says Held. Deep, rich, jewel-tones like burgundy and aubergine are perfect for the winter season, with surprise pops of peach.
Shop the trend: Restrained Beauty from The Petal Workshop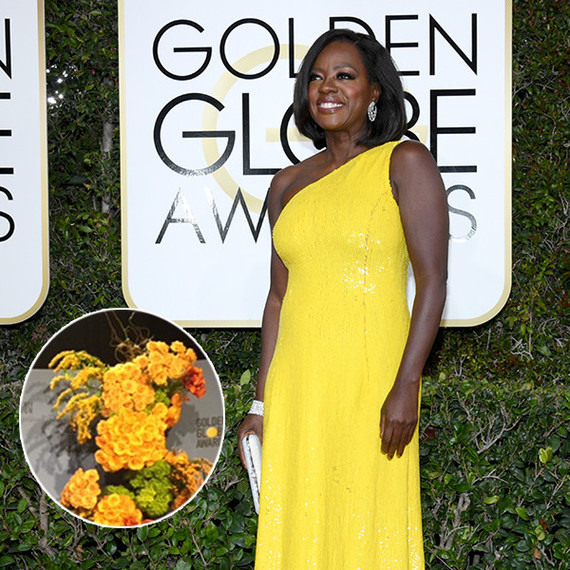 Go the Citrus Route
"Citrus colors like Viola Davis' yellow gown by Michael Kors [at the 2017 Golden Globes] have been wildly popular on this season's red carpet," says Held. "We selected beautiful shades of orange, green, and yellow for the Golden Globe centerpieces, which paired perfectly with the "best dressed" ladies of the night."
Shop the trend: English Garden Bowl in Bright Colors from Mark's Garden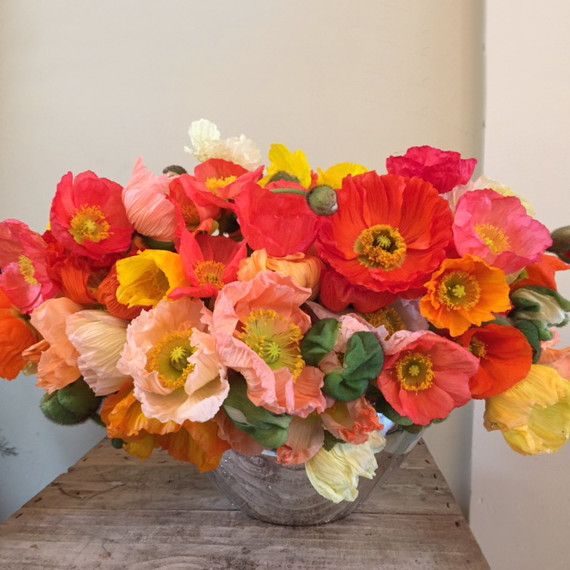 Play With Poppies
Given this season's trend of vibrant color, it's exciting to have poppies in full bloom.  A mix of white, yellow, and orange looks beautiful together, plus very spring-like, and you can accessorize with a bowl of citrus kumquats. Try peppering a few around the base of your centerpieces to really play the Dutch still-life theme.
Shop the trend: Symphony of Spring from Aquafuzion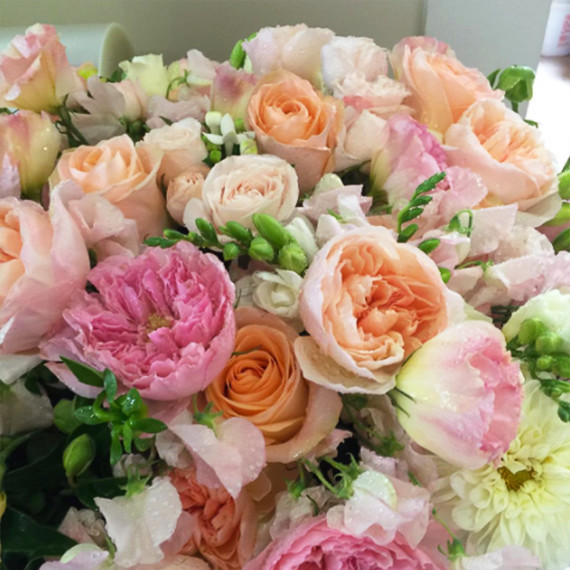 Choose a Classic
One of Held's all-time favorite flowers is the Yves Piaget Garden Rose. "A vase filled with those on an entry table is always a good idea — the fragrance is outstanding and peonies are the number one requested flower at my shop," he says. While the season for peonies is not very long, Held sometimes will fly them in from Europe and Australia for parties, as they have extended seasons. You should definitely incorporate them into arrangements when they are available."
Shop the trend: True Love from Mark's Garden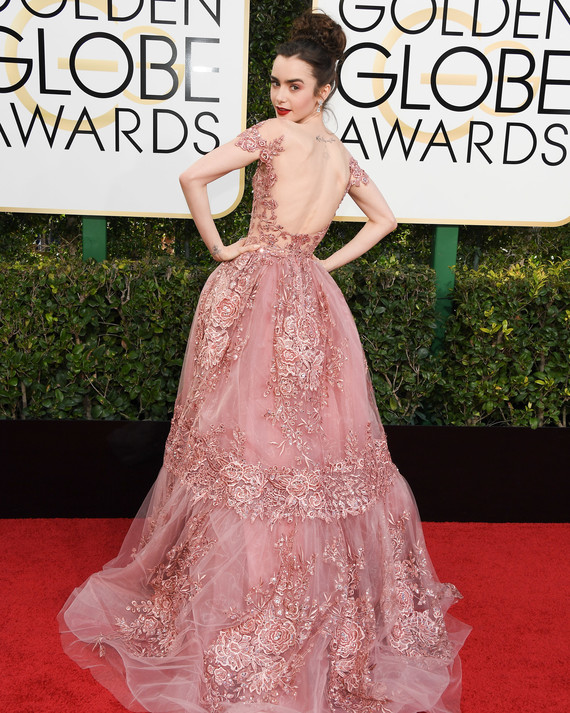 Add An Unexpected Detail
"Lily Collins in that Zuhair Murad rosewood pink dress was a red-carpet show-stopper at the [2017 Golden Globes]," says Held. So, he made that moment come to life at a birthday party. "We recently did a birthday party for a little girl that had princesses atop floral stands that lined each table — they looked like Lilly [Collins] had come to life."
Shop the trend: English Garden Bowl in Light Colors from Mark's Garden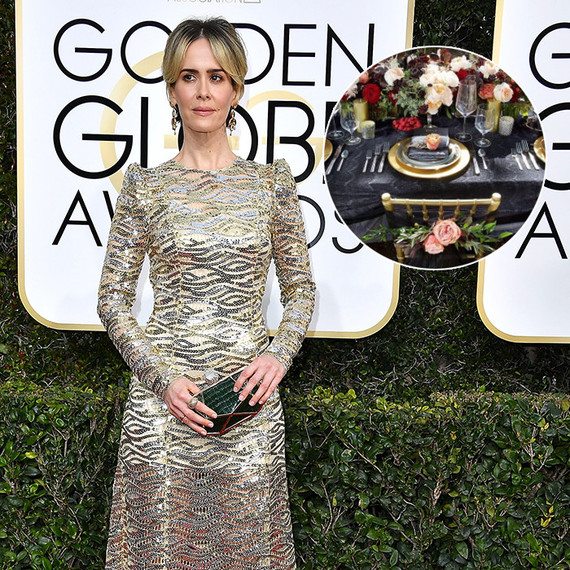 When in Doubt, Go With Gold
There's nothing wrong with adding a little bling to your special event. In fact, Held has had many requests for metallics incorporated into their centerpieces or themes. "Sarah Paulson was stunning in her metallic Marc Jacobs gown at the 2017 Golden Globe," commented Held "It's on trend to combine silver and gold and [Paulson's] dress was a beautiful example of that," he says.
Shop the trend: Text Me Yellow from My Blooming Business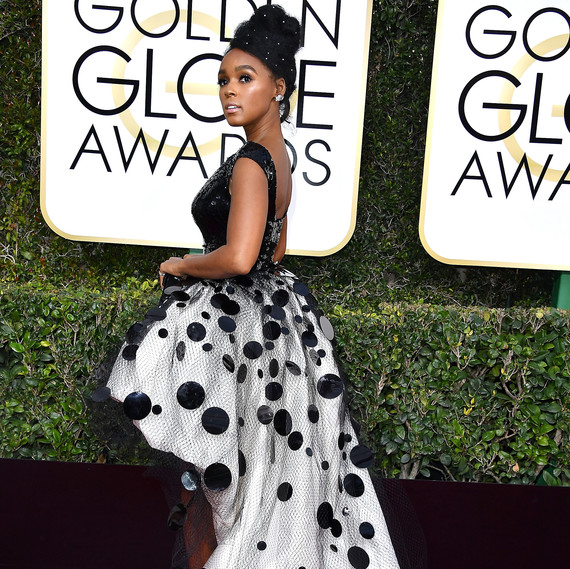 Channel an Art Deco Vibe
According to Held, when you really want to make a statement with your flowers, a bold pattern is undoubtedly a showstopper. "Janelle Monáe in Armani Privé exuded a youthful air at the [2017] Globes and a popular way to play with patterns at events is with Art Deco. Ever since The Great Gatsby was in theatres, it's been popular for birthdays, anniversaries, and weddings," he says.
Shop the trend: The Tibetan Clouds from Empty Vase