The next time you're cooking dinner, start with beans. There's a lot to love about these humble legumes: They're filled with fiber, easy on the wallet, and extremely versatile. When you cook a pot from scratch, most of the time is hands-off -- and you'll be rewarded with a hearty building block for fresh, satisfying meals all week long.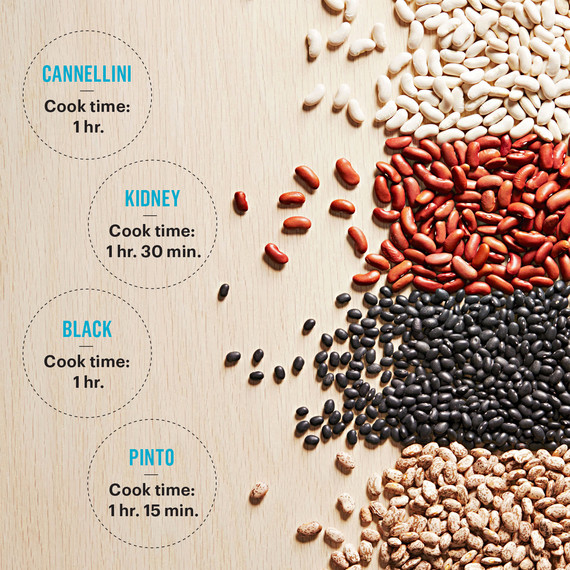 Get Prepped
Soak 16 ounces of your favorite beans overnight in enough water to cover by a few inches; drain. In a large pot, bring beans, 1 bay leaf, 3 cloves garlic, 1 peeled and halved onion, 4 teaspoons kosher salt, and 10 cups water to a boil. Simmer for time indicated above; if tender and creamy, remove from heat. If not, check every 15 minutes until they are. Let cool completely in broth. Discard aromatics. Refrigerate in broth for up to 5 days. 
3 Delicious Ways to Cook with Beans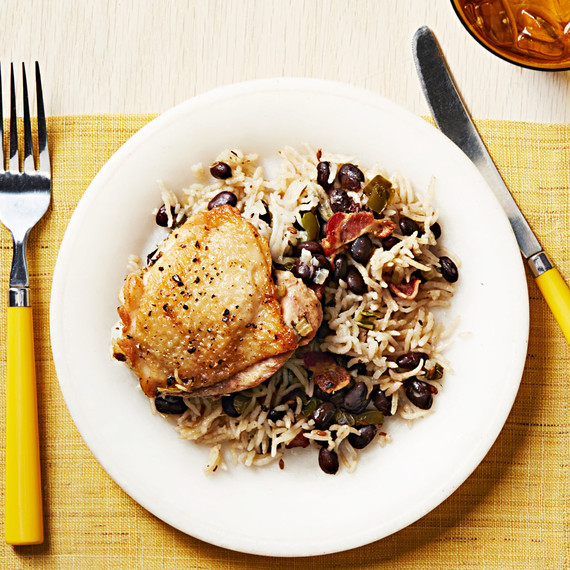 One-Pan Cuban Chicken with Rice and Beans
Roasted chicken thighs sit on a bed of black beans and white rice flavored with bacon, cumin, oregano, chicken broth, and the trinity of onion, bell pepper, and garlic in this Cuban-inspired supper.
Get the One-Pan Cuban Chicken with Rice and Beans Recipe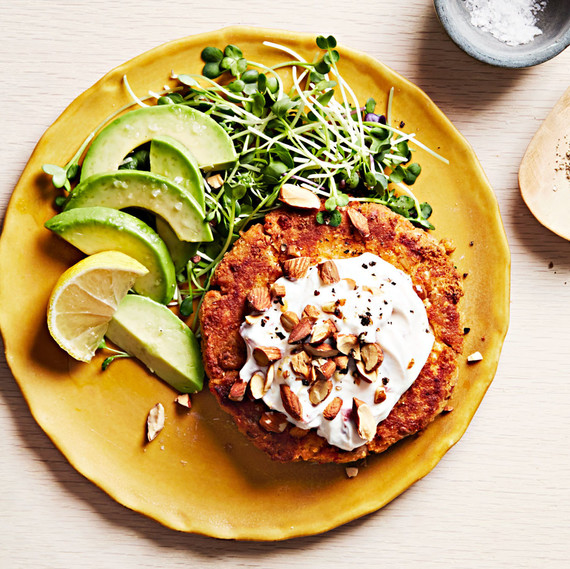 Pinto-Bean Burgers
No bun, no problem! These California-style veggie burgers are plenty filling on their own. They're served with roasted red pepper-studded Greek yogurt, toasted almonds, sprouts, and sliced avocado. A squeeze of lemon brightens the whole dish.
Get the Pinto-Bean Burgers Recipe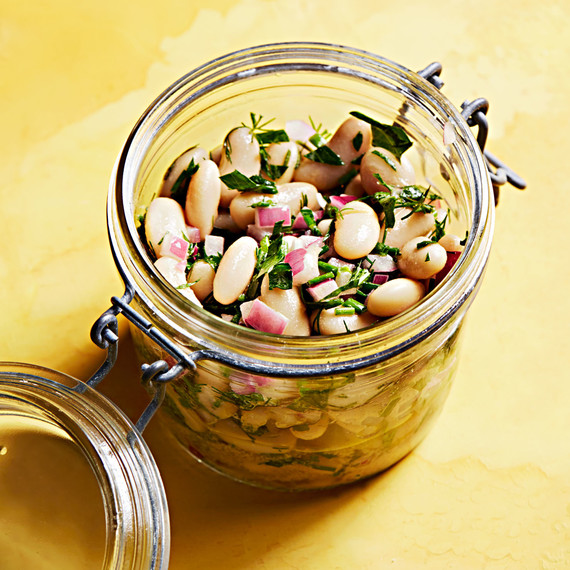 Herbed Bean Salad
A true make-ahead wonder, this simple side dish tastes even better if you give the flavors some time to mingle in the fridge. The marinated beans also couldn't be more versatile -- serve them over meat or fish, on toasted rustic bread, or mixed into greens.
Get the Herbed Bean Salad Recipe