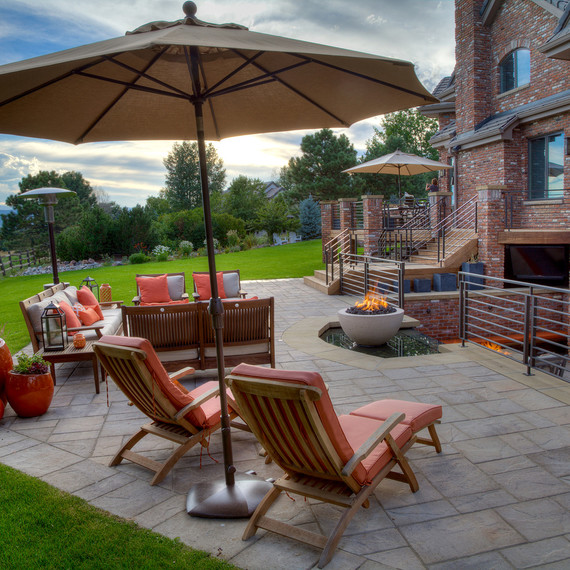 The weather may still feel like winter, but that doesn't mean you can't start planning for warmer days. When spring rolls around, homeowners everywhere will be heading out to their yards to start landscaping, gardening, and perhaps trying one of these new trends. 
Here are a few of the biggest landscaping trends for 2017, according to the National Association of Landscape Professionals (NALP), as well as tips on how to incorporate the ideas into your own space.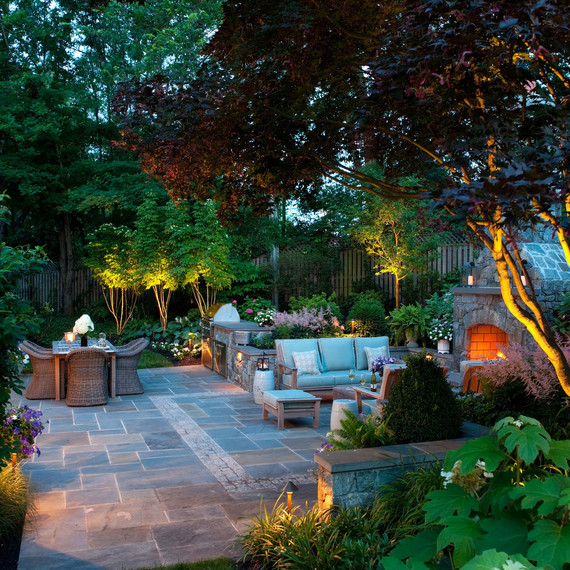 Outdoor Hygge
Hygge, the Danish concept of coziness, has been extremely popular in interior design over the last few months, and now it's spilling outside into landscape design, as well. Quaint patio areas, outdoor fireplaces, and cozy gathering spaces are all going to be popular in the coming year. 
To bring hygge into your yard, arrange your outdoor furniture around a fire pit or even a bar cart, making sure the pieces are close enough for conversation. You can make the space even cozier with an outdoor rug, extra pillows, a throw, or strings of lights for ambiance. 
[Outdoor Furniture and Decorating Ideas Made Easy]
"Smart" Lawns
Move aside, smart TVs. Smart lawns are are the new it thing to own! The latest trend in grass -- yes, there are grass trends -- is cultivated varieties called cultivars, according to the NALP. This specially-formulated grass is designed to withstand the elements better so you won't get brown patches during dry spells. 
Smart lawns can also include irrigation systems that will keep your lawn lush and healthy, no matter the weather. However, if you're trying to conserve water in the garden, Martha recommends choosing drought-resistant plants that need less H2O and using plenty of mulch to keep soil moist.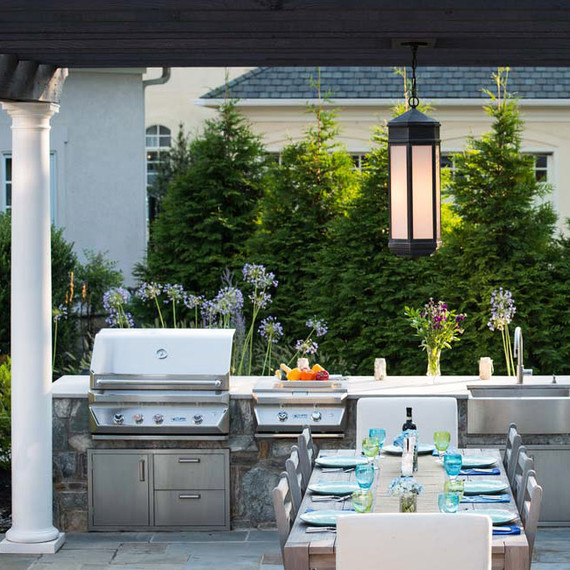 Outside Kitchens
It can be a hassle to carry food from the kitchen out to the patio, especially if you're hosting a large number of guests. For this reason, avid entertainers will love the latest high-tech outdoor kitchens, designed especially for socializing. Grills, ovens, sinks, and more are all becoming patio staples, and with this kind of set-up, you'll be able to host summer parties easier than ever before. 
Going Green
Pantone's 2017 Color of the Year is "Greenery," and this hue is going to be popular outside the home, too. Decorate your yard with lots of luscious green plants, like velvet boxwood, ivy trellises, and green lilyturf. 
If you want to make a bold statement with the color, you can build your own vertical garden or living wall. To keep your wall luscious, you'll want to choose plants with short root systems, such as succulents and ferns, and make sure it gets the right amount of moisture and light. Before you embark on a vertical garden, learn how to propagate succulents.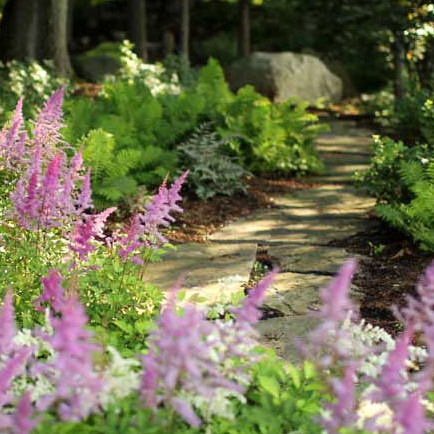 Pollinator-Attracting Plants
Most people don't relish the idea of attracting bees and other insects to their yards, but an increased focus on environmental sustainability is leading homeowners to adopt plants that help pollinators flourish. 
If you want to do your part in helping honey bees, butterflies, and hummingbirds pollinate plants, look into native species for your area that will produce nectar all year round. 
[CHECK OUT: Building a Safe Haven for Birds, Bees & Butterflies]
In addition to these trends, the NALP predicts green roofs and the use of mixed materials in both landscaping and patio design will be popular in 2017. 
Related Video: The Easiest Way to Get Expensive Looking Patio Chairs