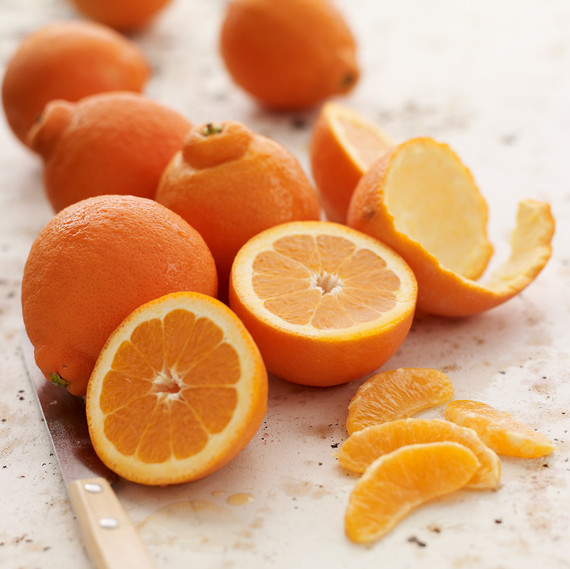 If you're lucky enough to live in a citrus-growing region, bright Minneola tangelos hit farmers' markets just as the chill starts to set in. A tangerine-pomelo hybrid, these citrus fruits are pleasantly tart, exceedingly juicy, and packed with vitamin C. Add to that a fleeting season -- they peak in January and February -- and you have one of the most popular fruits at the farm stand. (If they're not native to your area, they're usually available at supermarkets and Asian grocery stores.) Both the flesh and zest add flavor and color to all kinds of dishes. They're the perfect pick-me-up.
Buying
A little knob at the stem distinguishes these deep-orange fruits from other citrus. Look for tangelos that are heavy for their size and blemish-free.
Storing
Keep tangelos at room temperature for a few days or refrigerate for up to two weeks.
Preparing
Tangelos inherited their easy-to-remove skin from the tangerine, which makes peeling them especially quick before slicing or segmenting.
3 Ways to Use Tangelos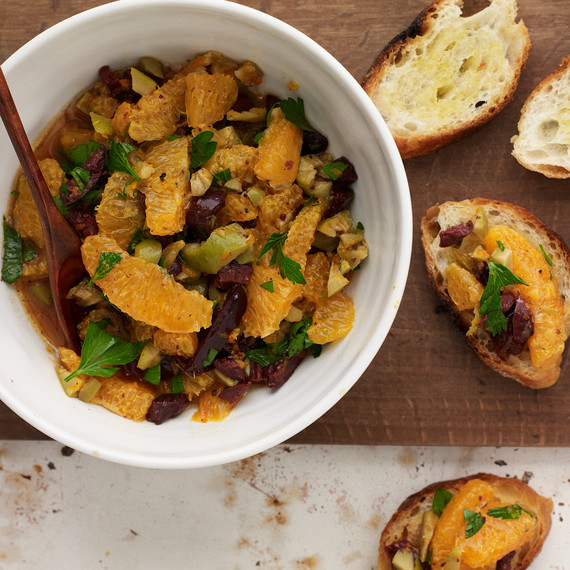 1. Mix a sweet-savory relish
Team tangelo segments and zest with briny olives, chopped parsley, fruity olive oil, and freshly ground pepper for a sensational crostini topping.
Get the Tangelo Relish Recipe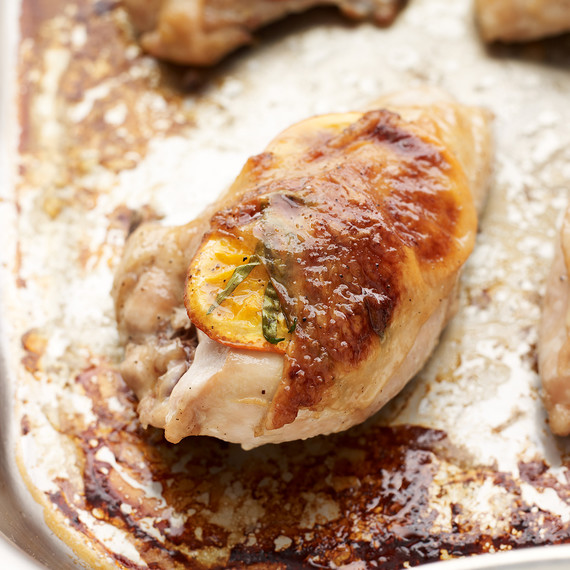 2. Stuff chicken breasts
Give ordinary chicken breasts an easy upgrade by tucking tangelo slices and tarragon sprigs under the skin. Roast until golden and fragrant.
Get the Tangelo-Stuffed Chicken Breasts Recipe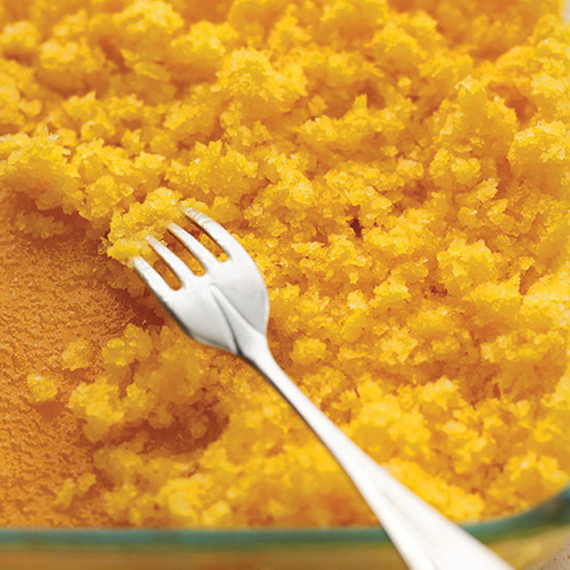 3. Make a refreshing granita
Who says you can't have frozen desserts during winter??! This super easy granita is a delicious, invigorating way to end a meal.
Get the Tangelo Granita Recipe