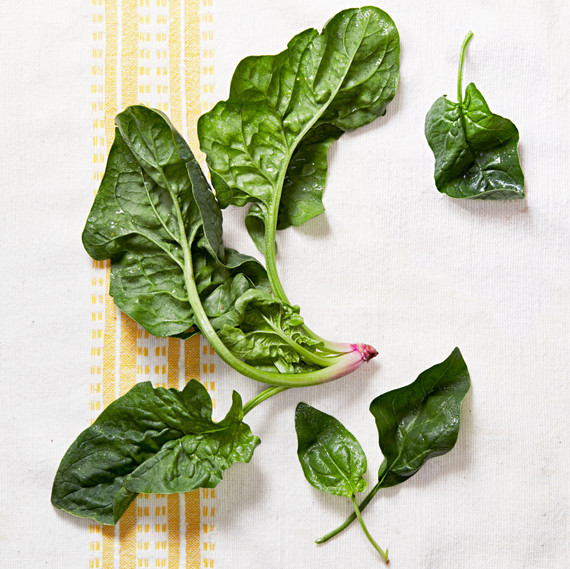 Basics
Spinach might not make you grow biceps on the spot, but its nutritional makeup -- it's chock-full of potassium, iron, magnesium, beta-carotene, and vitamin K -- does the body serious good. Spinach gets its rich color from chlorophyll, which makes for strong muscles and bones -- and may even help your vision. It's also available year-round and cooks in seconds.
How to Clean
To clean spinach, plunge leaves into a large bowl of cool water and swish them around with your hands until no grit remains. Spin dry, then wrap in a clean dishcloth or paper towels until you're ready to use them.
Don't Waste the Scraps
When you buy a bunch, don't toss the crowns -- the purple ends are delicious! Cut them from the leaves, blanch them for 1 to 2 minutes in salted boiling water, and shock them in an ice bath. Dress with lemon juice, olive oil, and sea salt for a fresh side.
Storing Tip
Spinach has a relatively short shelf life in the fridge. To make it last longer, put an entire bag or container in the freezer. The leaves won't clump together, so you can take out a handful at a time to cook with or blend into a juice or smoothie.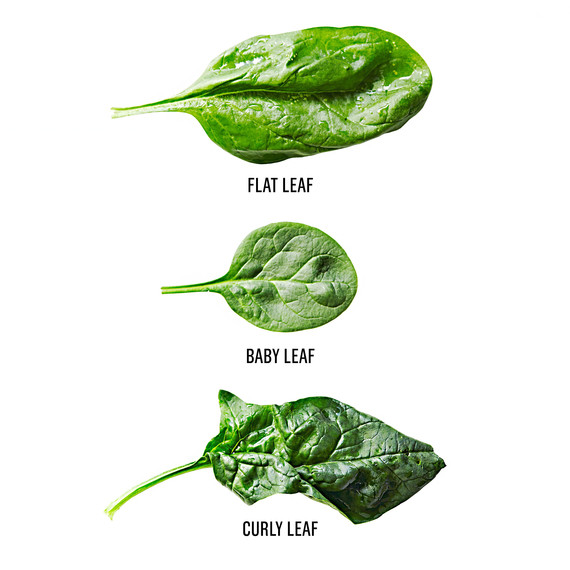 What's Your Type?
Flat Leaf
Mild in flavor and slightly sweeter than its curly counterpart, it's ideal in salads, or lightly steamed and sprinkled with sesame seeds.
Baby Leaf
Small and tender, it's the same variety as flat leaf, just picked earlier. Use it in smoothies and scrambled eggs, or toss it with other greens, like romaine or arugula.
Curly Leaf
This spinach is hearty in texture and assertive in flavor, so it stands up to strong dressings (like a soy vinaigrette) and holds its own with roasted meats.
3 Healthy Spinach Recipes to Leaf Through
Unlike many vegetables, spinach releases its antioxidants when cooked, whether it's stirred into a simmering broth or wilted in the pan or oven. Even raw, it can add a big dose of minerals to a smoothie.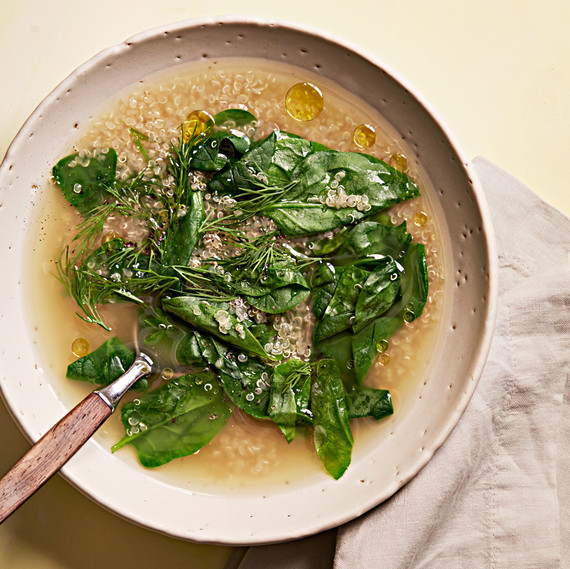 For Lunch: Lemony Quinoa-and-Spinach Soup
Lemon, garlic, and fresh dill give this cleansing soup its bright flavor, while quinoa makes it satisfying enough for a main dish. Stir in a container of baby spinach at the end -- it wilts down and turns silky in no time.
Get the Lemony Quinoa-and-Spinach Soup Recipe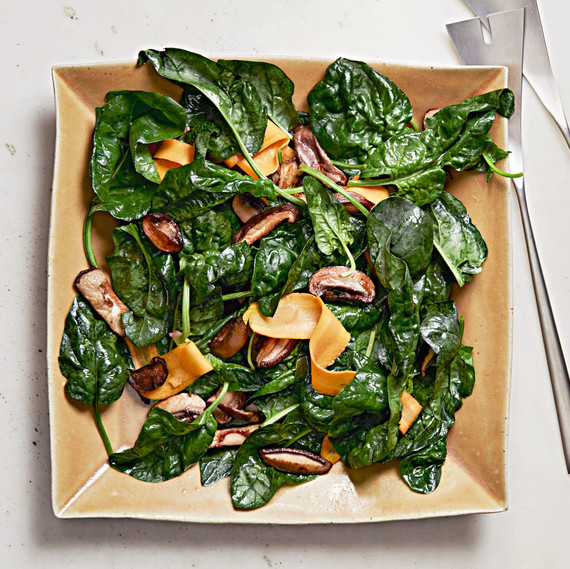 For Dinner: Warm Spinach Salad with Soy Vinaigrette
The heat from a pan of roasted mushrooms right out of the oven cooks spinach leaves and carrot ribbons until just tender in this fuss-free salad. An umami-packed dressing made with soy sauce, red-wine vinegar, Dijon mustard, honey, and olive oil ties the flavors together beautifully.
Get the Warm Spinach Salad with Soy Vinaigrette Recipe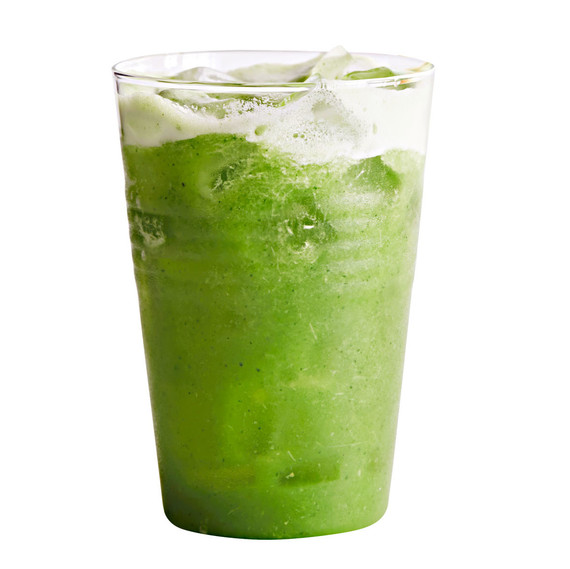 Anytime: Blender Green Juice with Pineapple
No juicer necessary for this refreshing tropical drink! Just blitz frozen pineapple, fresh mint, baby spinach, and water together in a blender, then serve over ice.
Get the Blender Green Juice with Pineapple Recipe