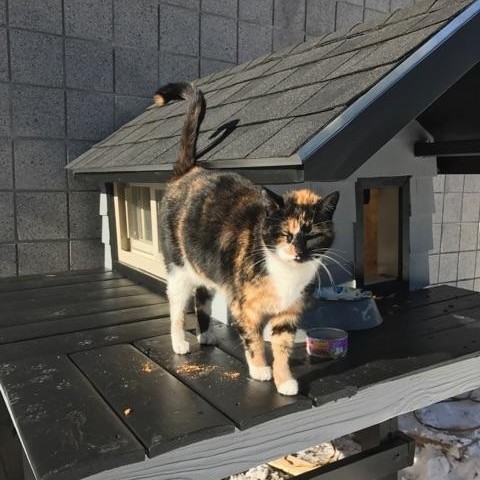 Meet the stray cat who — thanks to local policeman — lives in a cozy home for the winter.
"SWAT Cat" (the name will make sense in a bit) used to roam the streets of Boston until something caught its eye in the Boston Police Department's SWAT team's building and it decided to linger around the premises. So it became a constant companion to the officers who named her (you guessed) SWAT Cat, according to their Facebook post. Despite many attempts over the years to draw her inside the department — because as we all know that Boston is not exactly famous with its warm winter weather — SWAT Cat just hung out outside. So, finally, the officers took matters into their own hands and built her a condo. More specifically, a "cat condo."
[DON'T MISS: Watch How to Make This Adorable DIY Cat Camper]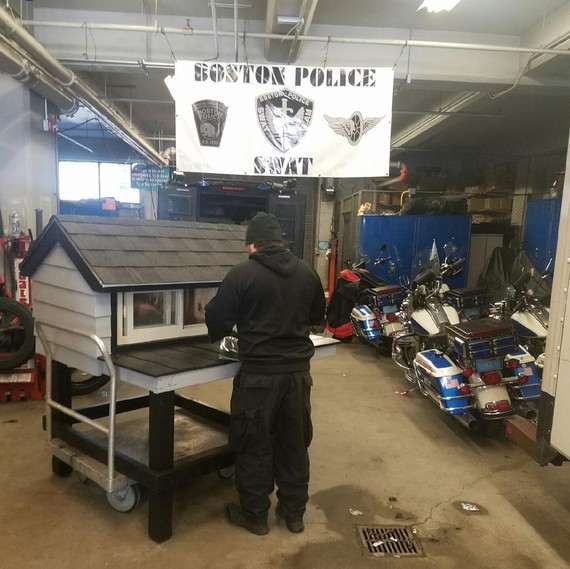 "Officer Jamie Pietroski, a 15-year veteran of the Boston Police Department, stayed late after work for several nights painstakingly preparing Swat Cat's new home," the department wrote in a blog post. "The condo features a spacious studio interior layout, a large deck for outdoor dining and glass sliding doors offering panoramic city views." We told you, SWAT Cat has it better than all of us.
Apparently, she moved into her new digs right away. And so far, she's loving it.
We think Martha would approve of this ingenuity! Watch this video as she shares her love of cats: