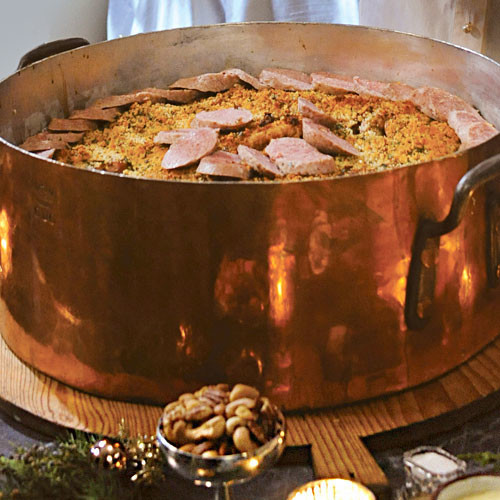 Do you love cassoulet? We're all fans of this classic dish, a slow-cooked bean and meat casserole that originated in the Southwest of France. Who can resist the rich, hearty bean and meat casserole that's cooked long and slow so the flavors mingle? It's the ultimate French comfort food.
(COOK: this quick, delicious take on cassoulet)
Next Monday, February 20th there is going to be a lot of cassoulet. That's when the third annual Cassoulet War takes place in NYC. Twenty-two leading chefs, including Guillaume Ginther (Le Coq Rico), Kyle Koenig (Craft), Anita Lo (Annisa), and Doug Psaltis (RPM Steak), compete in a cassoulet cook-off that benefits Action Against Hunger.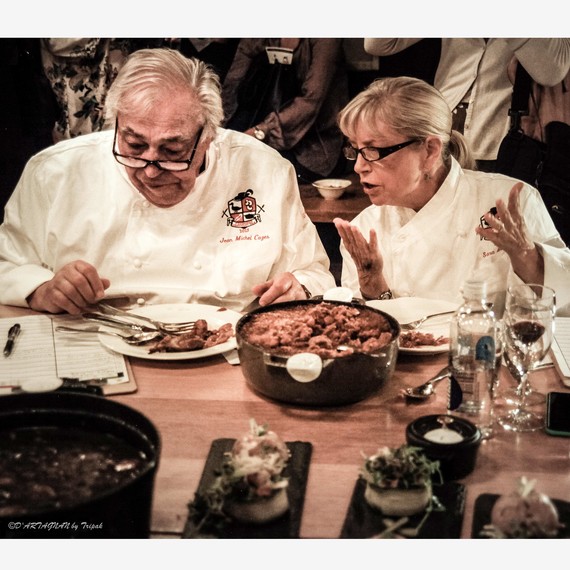 There will be awards for the "Best Authentic Cassoulet" and the "Best Creative Cassoulet" judged by a panel that includes chef and TV host Sara Moulton, and chefs Andre Soltner, Laurent Tourondel, Jean-Louis Dumonet, and Philippe Bertineau -- who is obviously very well qualified as he's a member of the Universal Cassoulet Academy. There's also a prize for the "Audience Favorite Cassoulet" which everyone at the event will vote for. Tickets include tastings of the 22 cassoulets, as well as charcuterie from D'Artagnan who started this delicious event.
We can't decide what we're more excited about, watching the chefs make their takes on cassoulet or getting a chance to taste them … Who are we kidding, tasting is going to be the best part!
Now watch Martha make cassoulet with D'Artgnan founder Ariane Daguin: