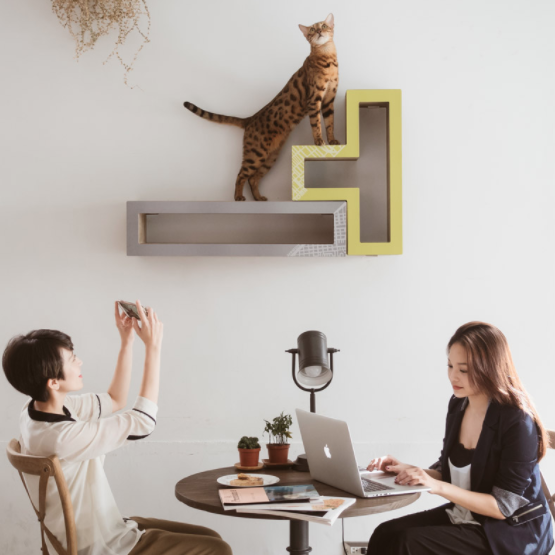 Here's a toy that's fun for both you and your feline friends! With the Tetris-inspired scratching blocks from KATRIS, you can channel your inner gamer and create an infinite number of geometric perches for your cats. 
KATRIS's cardboard blocks come in several shapes, all resembling pieces from the classic video game Tetris. The modular design lets you build unique formations to fit your home, held together by the clips included with the set. In addition to making climbing trees or perches for your cats, you can also create shelves, bookcases, shoe racks and other functional furniture with KATRIS. 
However, at the end of the day, these cool blocks are designed for your feline friends. Each scratcher is made from recycled paper and non-toxic glue, making it the perfect object for your cats to sink their claws into. The company explains that the heavy-duty design is long-lasting and shred-resistant, as well, so you won't find pieces of paper all over the room.